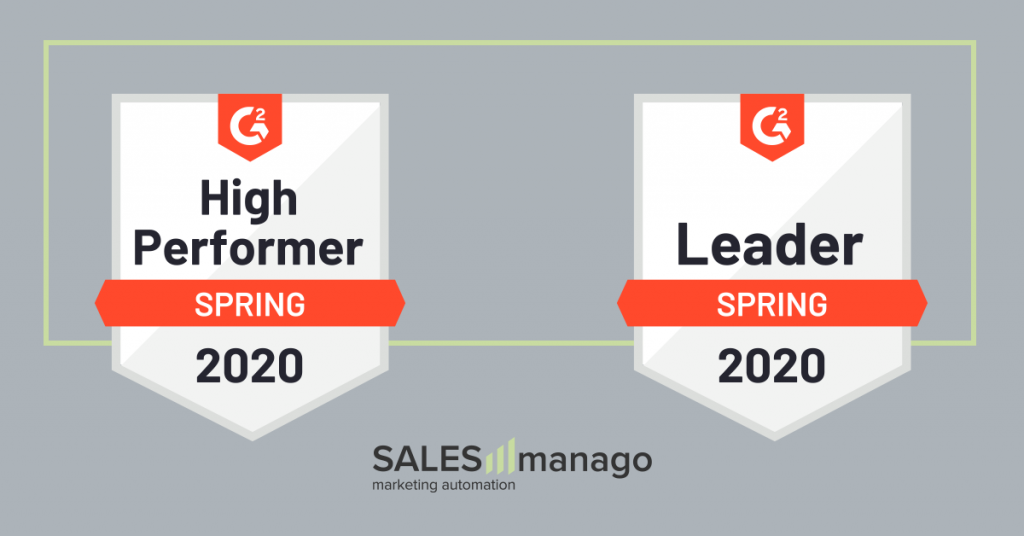 In the latest G2 report on market leaders, SALESmanago maintained its position as the leading provider of Marketing Automation software. In addition, it has been ranked among the high performing solutions in the Marketing Analytics, A/B Testing and Live Chat categories.
G2 is a leading business review platform for comparing business software. Every quarter their report on the best solutions for companies, in selected categories, is published, based on user experience. We are particularly proud of our position in the report, because customer satisfaction is the best measure of our product quality.
Another great result in the G2 ranking confirms that SALESmanago is a comprehensive platform that allows for efficient management of marketing and sales processes, as well as providing customer support at every stage of using the tool.

We have put our plans for 2020 in a Product Roadmap and it includes:
AI powered transaction predictions, churn and LTV prediction,
Social Proof widgets,
New Omnichannel Campaign Builder,
Real time sales funnel view for eCommerce,
Mobile Marketing 2.0 with new channels like Whatsapp, Viber, Messenger, Telegram.
SALESmanago Marketing Automation development plan can be found here