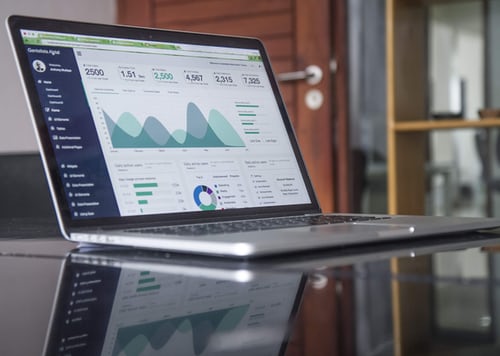 The ability to implement innovations is one of the factors which highly increases the chance to achieve success in digital businesses. In the last couple of years, the martech market was flooded with thousands of new software producers and their systems. What new technologies will shape the marketing of companies across the world in the upcoming years?

Martech is a dynamic industry and trends change fast there. Techniques we've been fascinated with a few years ago became a common thing or aren't relevant anymore. At the same time, new ones constantly appear to change the way in which we perceive marketing. It means we need to constantly look for new solutions to improve our results. But which of them will be game-breaking in the near future? According to Gartner, you need to know those six solutions if you want to be up to date.

Trends that will become popular in the next 2-5 years:
Customer Journey Analysis
Wouldn't it be great to see your product through your customers' eyes? It's possible with Customer Journey Analysis. It sums up all experiences they have while interacting with your company, which then are mapped and analyzed. Not only will you be able to know exactly what drove your customers to you in the first place, and identify potential problems in communication, but you'll be able to construct an ideal pathway of a Customer Journey and hone in on your marketing until the actual journey matches your ideal version.
Consent and Preference Management
This method of gathering data allows the users to decide exactly how much of their personal data they can share with a company. Future customers will be able to control the entire process, quickly find out what data they shared, and stop sharing it immediately. By giving your customers full disclosure about what information about them you have and being transparent about what kind of services they're consenting to, it becomes easier to reassure them that their data is safe with you.
Visual Search for Marketing
As image-recognition software becomes more and more advanced, it will become possible to snap a picture with your phone and the algorithms will instantly correlate all the available data with it. It will be possible to take a picture of a museum and instantly find out about all the exhibitions, prices, and opening hours. It's difficult to say exactly what impact such technological advances will have on marketing, but needless to say, the opportunities they open are immense.
Conversational Marketing
Even if the reliance on chatbots is growing rapidly, customers often still prefer interacting with other people. And real-time conversations are a great way to show to your customers a more human face of your company, connect to them, and convince them to interact with you more often. This way you can start building strong, long-lasting relationships that will get both sides satisfied. Conversational marketing is already a common thing but it's expected to be used even more often.
Technologies that just started becoming popular but may be crucial in every business in the next 5-10 years:
Customer Data Ethics
It's a new area of data ethics and it focuses on aligning business practices with moral and ethical policies. Your customers will be able to allow you to gather only part of their data, edit it, mark specific options of using their information, and customize the settings to their comfort. The need for this solution arises because of the social and environmental consequences of using customer data only to maximize profit and the societal backlash created by companies jumping head-first into data-mining without thinking about the implications. Future companies will have to care about privacy. This means not only tighter data security, but it means finding new ways to utilize the data that you can reliably gather and secure, and possibly the need to create entire departments tasked solely with data ethics and security.
Personification
Remember it's not personalization. Personification allows you to target a persona, not a person. The difference lies again in the increasing difficulty of gathering personal data of individual customers. Future companies will target not so much the actual people, but a theoretical construct of sorts, a hypothetical customer whose traits are presupposed based on an assumed membership in a defined group. It's a bridge between broad-reach efforts and one-to-one personalized interactions. Such a method of targeted advertising relies less on 1-to-1 personalization and more on machine learning predicting the behavior of an individual, based on the information about the behaviors of large groups of users.
marketing automation
marketing automation