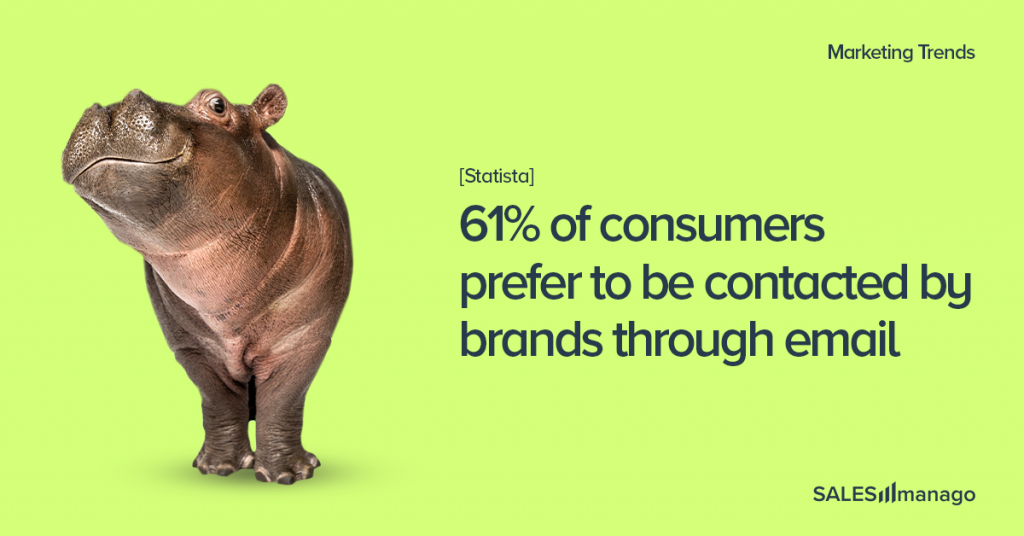 We dove deep into the ocean of email marketing trends and facts to find out if it is still even a thing in this day and age. Unsurprisingly, it pretty much is yeah! But there's something else we found out—there are soooo many ways to make email marketing convenient to customers, and in 2023, convenience is a deal maker—or breaker.
1. Please send me an email
61% of consumers prefer to be contacted by brands through email
This is, according to Statista. In addition, 99% of email users check their email every day, some as much as 20 times a day (OptinMonster). How often do you check your email? I bet there is at least one account you check daily. In 2023, it is safe to say that email has become a new SMS.
The first email marketing campaigns were sent in the mid-1990s, and by the early 2000s, email had become a key component of many brands' marketing strategies. And its popularity remains undiminished to this day.
During a 2022 survey carried out among consumers from the United States, 34% stated that they would prefer brands to contact them via social media, while over twice that amount named email as a channel that brands should reach out to them through.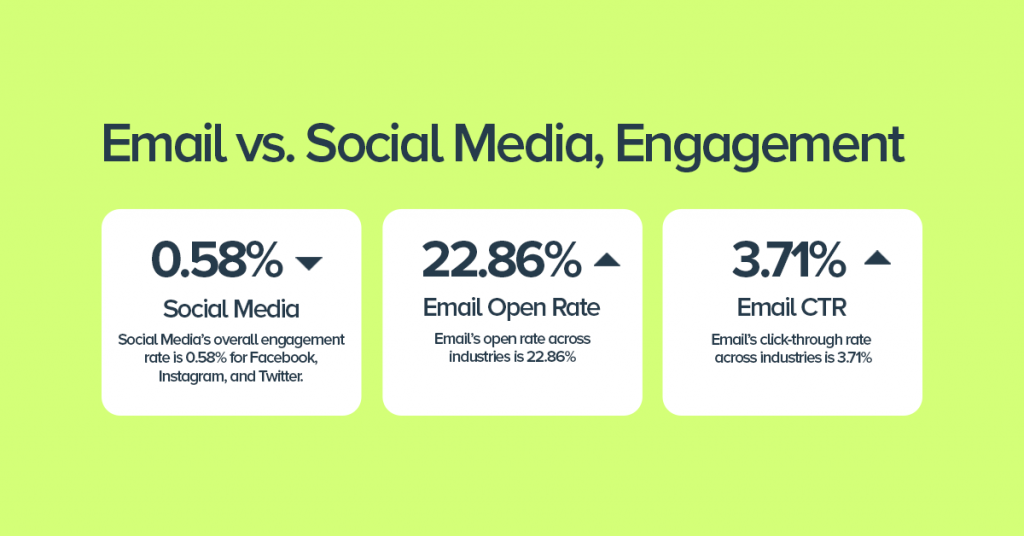 Source: OptinMonster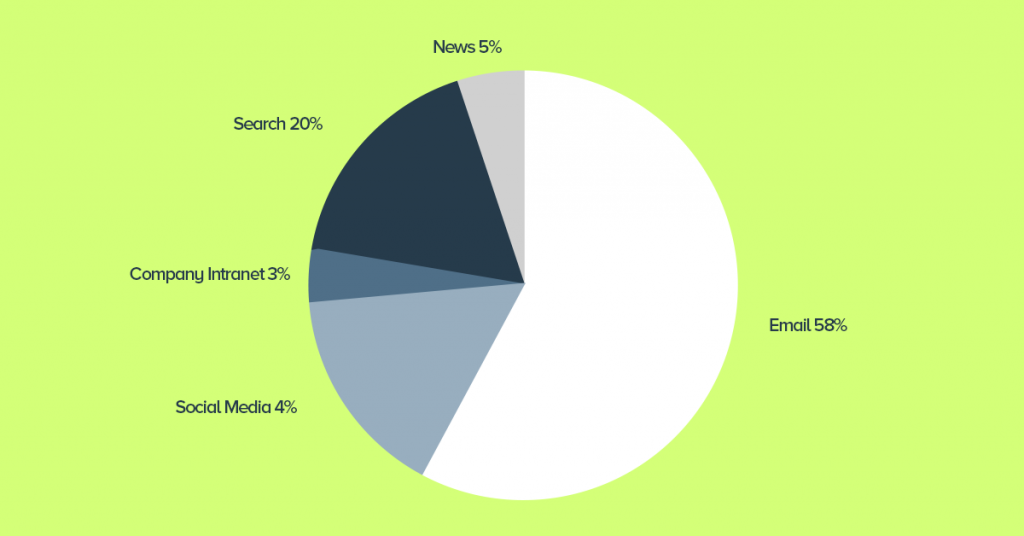 Source: OptinMonster
Today, people expect to get support on their channel of choice and demand convenience, and email is a convenient communication channel that offers unique benefits other channels lack:
It allows customers to read and respond to messages at their own pace.
It is accessible to almost everyone, regardless of their location or device.
It provides a written record of the conversation, which can be useful for both the customer and the brand in case of any future questions or issues.
Customers can easily unsubscribe from email communications or adjust their email preferences, giving them control over the type and frequency of messages they receive from brands.
Email marketing—Interesting facts
More than 306 billion emails were sent and received every day in 2020, and this number is expected to reach almost 376 billion by 2025.
Tuesday is the most popular day of the week for sending marketing emails, with a 17.6% open rate, followed by Wednesday, with a 17.2% open rate.
The average email open rate across all industries is around 22%, but this can vary significantly depending on the industry, the size of the company, and the quality of the email list.
Including video in email marketing campaigns can increase click-through rates by up to 300%.
Email marketing Hall of Fame
Some of the world's greatest brands are highly efficient and creative with their email marketing.
For example, Grammarly's email marketing focuses on providing valuable content to its subscribers, such as grammar and writing tips and alerts about new features and updates. They also offer incentives for referring friends to the platform.
Patagonia uses email marketing to promote its sustainable and ethical brand values. They use email to share stories about their conservation efforts, promote their recycled and environmentally friendly products, and encourage customers to take action on important environmental issues.
Sephora's email marketing campaigns are highly personalized and segmented, with different campaigns targeted at different customer segments. They use email to promote new products, share beauty tips and tutorials, and offer exclusive discounts and promotions to their subscribers.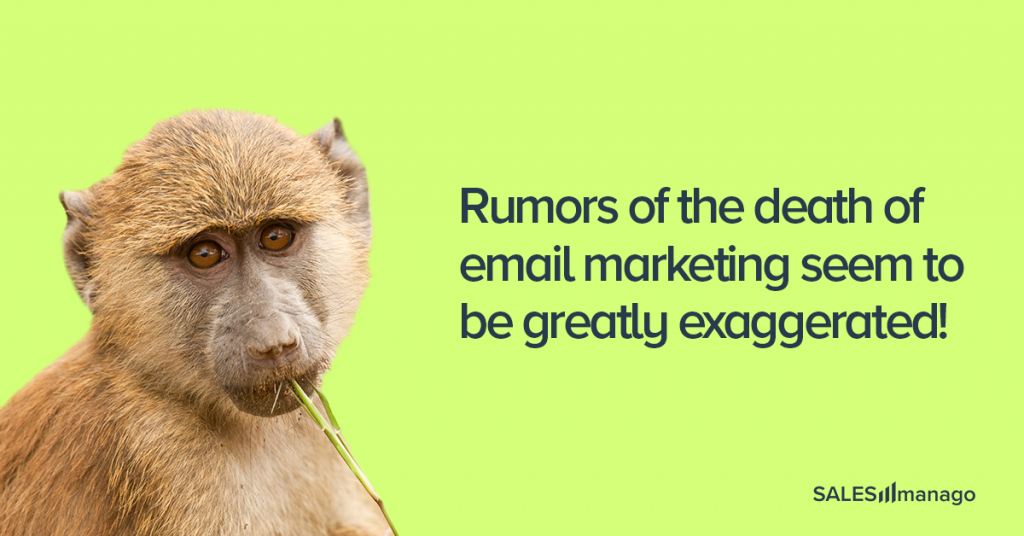 Useful tools
Several useful email marketing tools are available. For example, Sender is an email marketing platform that helps businesses send and track their email campaigns. The platform offers a variety of features, including email campaigns, email templates, and basic analytics. With Sender, businesses can create and send personalized emails to their subscribers, manage their subscriber lists, and track performance metrics such as open rates and click-through rates.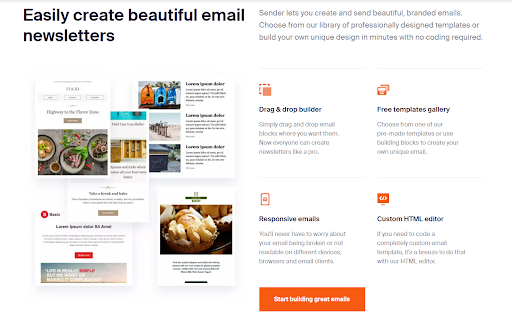 Source: Sender
Also, the new Email Design Studio pushes the boundaries of where true engagement and customer intimacy happen. New Email Design Studio for eCommerce is Zero-Party Data centric, meaning it can implement widgets in an email. This provides a unique chance to engage the customer in interaction without pop-ups, and even without requiring them to visit the website! It is also incredibly mobile friendly, which leads us to the second trend.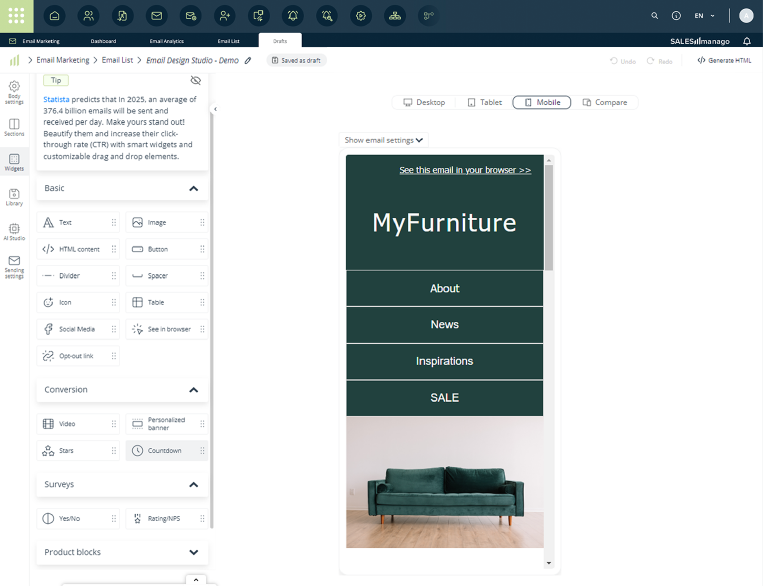 2. Go mobile or go home
More clicks are now happening on smartphones (47%) than desktops (26.9%)
Did I say that email has become a new SMS, and that emails are being read on mobile devices? The trend for customers to read emails on mobile devices continues.
In 2015, mobile click rates accounted for around 37% of all email clicks compared to desktop click rates of around 63%. In 2018, 47% of all people across demographics used a mobile application for checking their email. Meanwhile, only 26.9% still preferred a desktop. And among mobile devices, a whopping 81% preferred to open emails on their smartphones, compared to 21% on their tablets.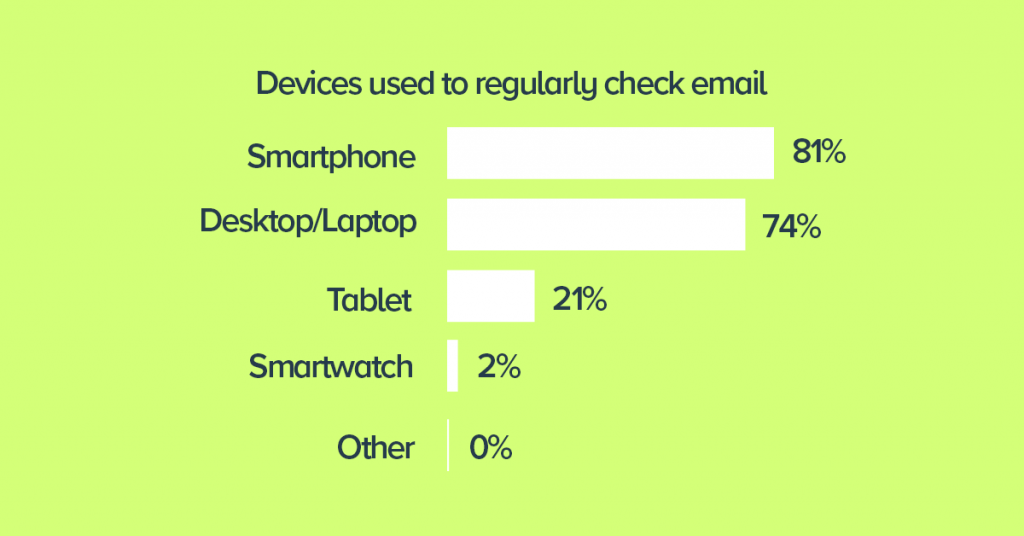 Source: CampaignMonitor
What is the reason for higher open rates by mobile users? Well, we can assume that people are now
spending more time on their mobile phones,
more comfortable checking email and surfing the web on their phones,
and that the rise in the adoption of responsive design makes reading emails and websites easier and more pleasant on a smaller screen.
It is a matter of convenience. Why wait to get to a computer if you can read the incoming message right here, right now. But there would be a reason if you were to forget about the user's conveniencewhile designing your message. In 2023 however, such ignorant neglection is not advised, as 42.3% of people will delete an email if it's not optimized for mobile (SaleCycle).
Emails on mobile—Interesting facts
Over 75% of Gmail's 1 billion active users access their accounts on mobile devices.
According to a study by Adobe, mobile users spend an average of just 2.5 seconds scanning an email before deciding whether to engage with it or delete it.
In 2020, the most popular email clients for mobile devices were the Apple iPhone (43%), Gmail (27%), and Apple iPad (10%).
Mobile-first emails Hall of Fame
For example Uber's email campaigns are simple, straightforward, and easy to navigate on mobile devices. Their emails typically feature large, bold text, clear imagery, and prominently placed calls to action.
Dunkin' Donuts' emails are designed to be visually appealing and easy to engage with on mobile devices. They feature mouth-watering images of their products and calls to action that encourage users to visit their stores.
Bonobos' email campaigns are tailored to the mobile experience, with a mobile-optimized design and clear calls to action that encourage users to shop their products. Their emails typically feature bold headlines, high-quality images, and clear product descriptions.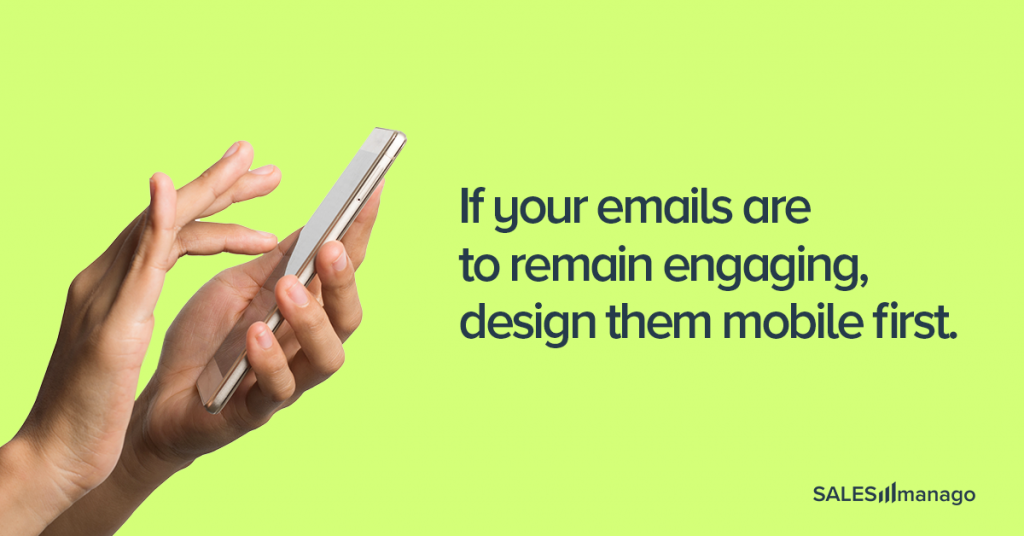 Useful tools
Among the tools that will aid you in designing a great, mobile-first email experience, honorable mentions go to the following:
Art of Emails provides custom email copywriting, design, and optimization services to businesses. They offer a range of email templates that are specifically designed to be mobile friendly and optimized for conversion. These templates are customizable and can be used to create professional-looking email campaigns that are optimized for mobile devices.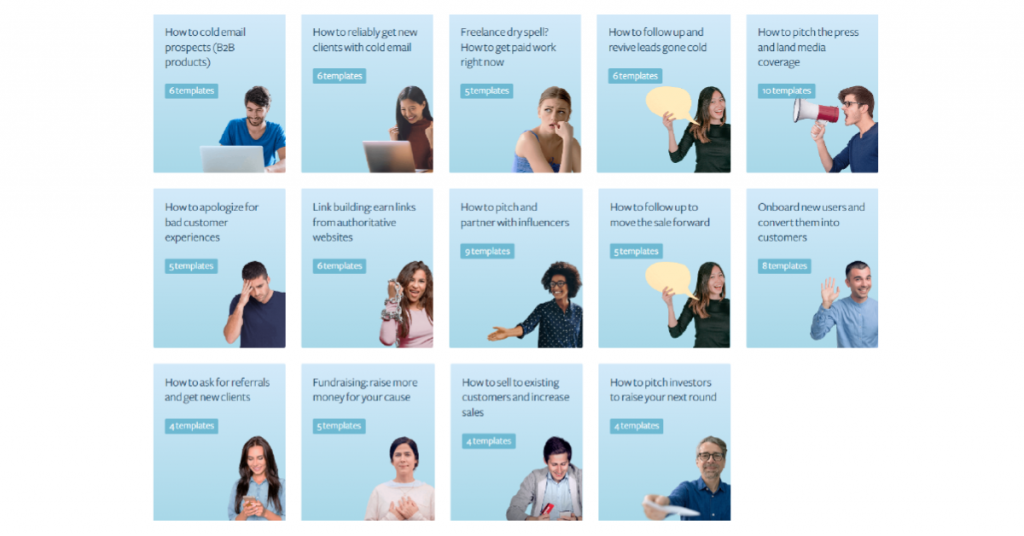 Source: Art of Emails
Canva includes a range of templates for email design. While it doesn't provide email marketing automation features, it can help you design visually appealing emails that look great on mobile devices.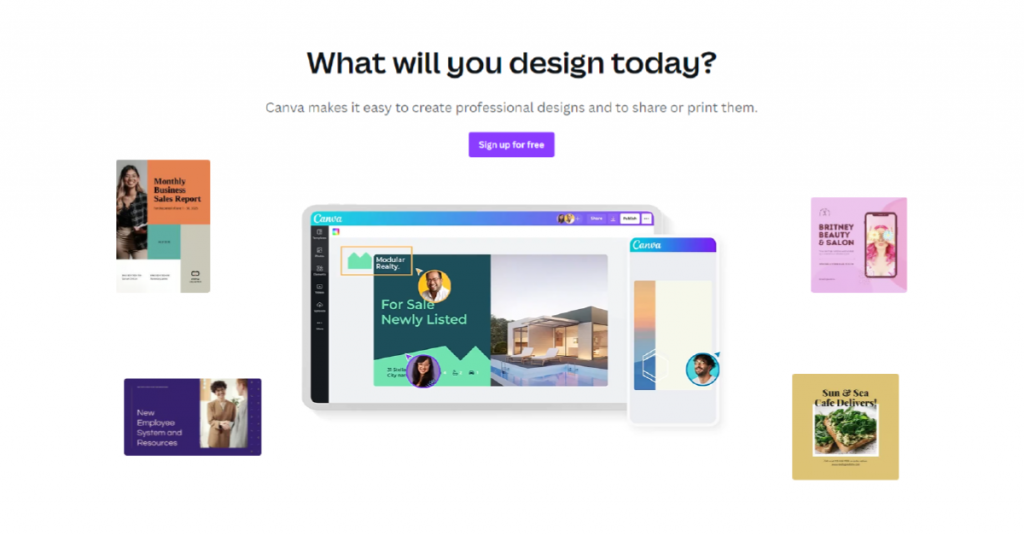 Source: Canva
3. Looks like something for me!
Personalized emails have a 29% higher unique open rate and a 41% higher unique click rate than non-personalized ones
Experienced marketers like you should know by now that email personalization cannot be ignored. Customers are distinct from each other, and their differences go beyond demographics. Sending generic emails in 2023 is simply a waste of time, energy, and money.
As found by Active Trail, the advantage of personalized emails is humongous. Email personalization has evolved significantly over the years, from simple name-based personalization to more sophisticated techniques that take into account a recipient's behavior and preferences.
The earliest form of email personalization was simply name-based, where emails were addressed to the recipient by name. This was a basic way to show that the email was intended specifically for the recipient.
Then, segment-based personalization emerged. As email marketing became more popular, businesses began segmenting their email lists based on various criteria, such as demographics, interests, and behavior, which allowed them to send more targeted messages to specific groups of subscribers.
With the advent of dynamic content, email marketers were able to create emails with personalized content based on a recipient's behavior and preferences. For example, if a recipient had previously purchased a certain product, they might receive an email with recommendations for related products.
Finally, with predictive personalization using data analytics and machine learning algorithms, email marketers are able to predict a recipient's behavior and preferences and tailor emails accordingly. This includes predicting which products or services a recipient is most likely to be interested in or even the best time of day to send an email.
Customers prefer personalized emails for obvious reasons:
Personalized emails are tailored to the recipient's interests and needs, which makes them more relevant and engaging. Customers are more likely to pay attention to emails that are specifically targeted to their interests.
When an email includes personalized content, it gives the impression that the sender knows the recipient and cares about their needs. This can help build trust between the sender and the recipient, which can lead to stronger customer relationships.
Personalized emails can make it easier for customers to find what they're looking for. They are simply convenient. For example, if a customer has previously purchased a certain product, a personalized email might include recommendations for related products that they might be interested in.
Customers like to feel like they are part of an exclusive group. Personalized emails can make customers feel like they are receiving special treatment or offers that are not available to everyone else.
Overall, personalized emails are no brainer if you are to build true customer intimacy.
Personalized emails—Interesting facts
1. Personalized subject lines can increase open rates. A study by Campaign Monitor found that adding the recipient's name to the subject line of an email can increase open rates by 26%.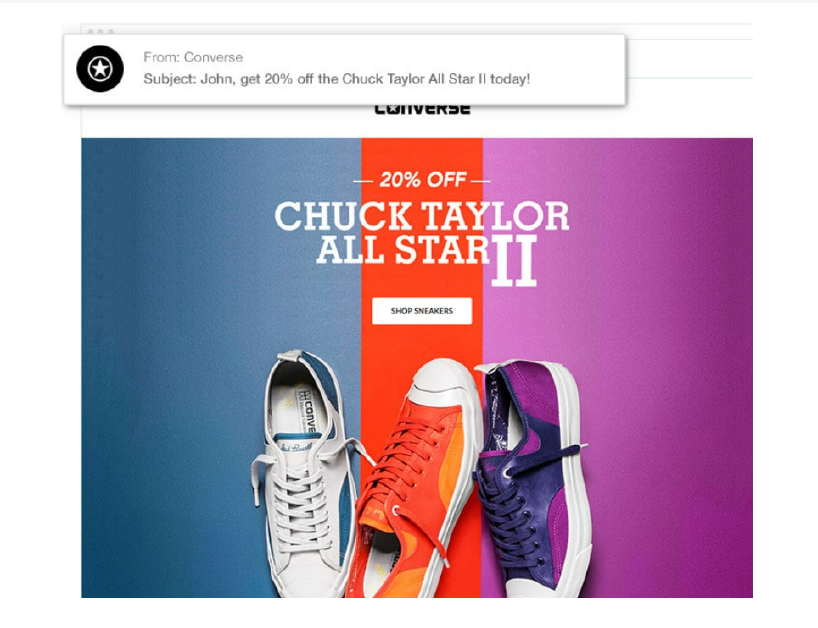 Source: Campaign Monitor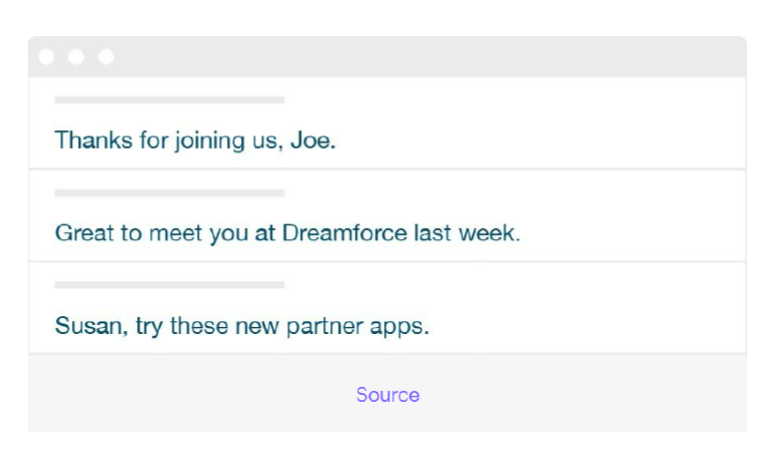 Source: Campaign Monitor
2. Personalized product recommendations can increase sales by up to 300%.
3. Segmented emails have higher revenue. According to a study by HubSpot, segmented emails can generate up to 760% more revenue than non-segmented emails.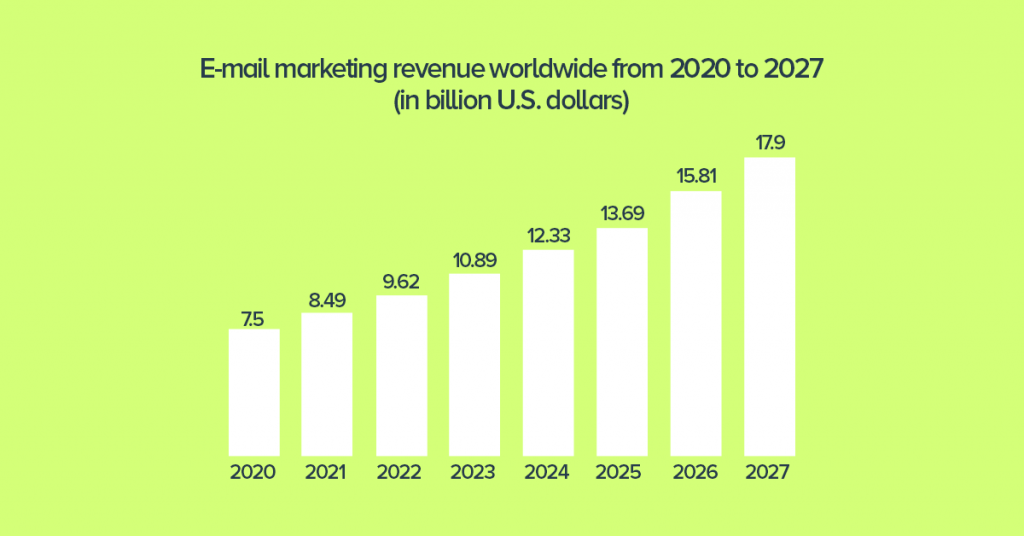 Source: HubSpot
Personalization Hall of Fame
Considering all the above, it is no wonder that the world's leading brands have mastered email personalization. For example,
Amazon is known for its highly personalized emails, which include recommendations based on a customer's purchase history and browsing behavior. Their emails include personalized greetings and tailored content based on the customer's location and interests.
Spotify's emails include recommendations for new music based on the user's listening history, personalized playlists, and concert recommendations based on their location.
Netflix uses personalized emails to suggest new shows and movies based on a customer's viewing history and preferences. They also send personalized recommendations based on popular shows and movies that are similar to what customers have watched in the past.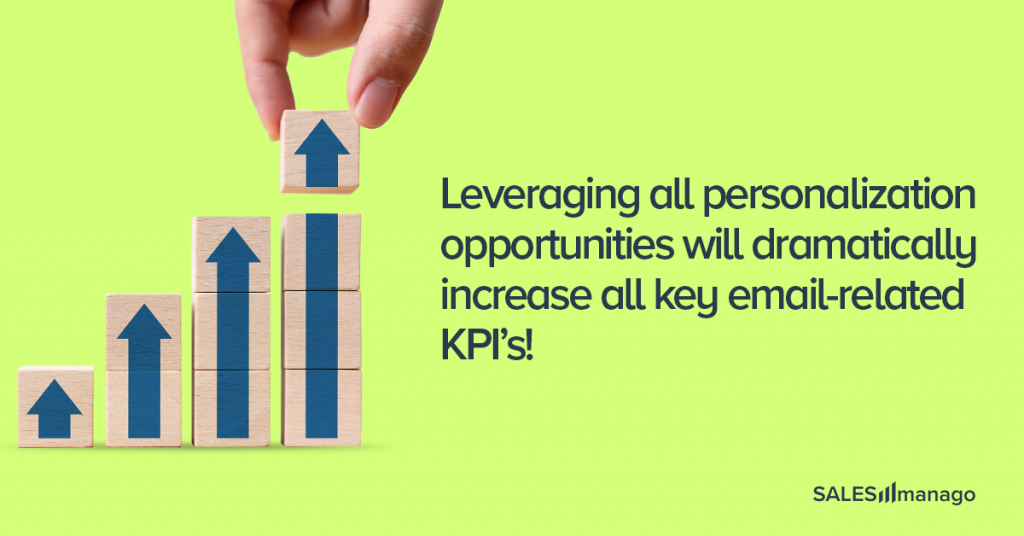 Useful tools
Again, we need to emphasize the good work that some of the more accessible software does to support you with personalization efforts.
BEE Free is a free email builder that offers a range of customization options, including the ability to insert the recipient's name into the email, personalize subject lines, and add dynamic content.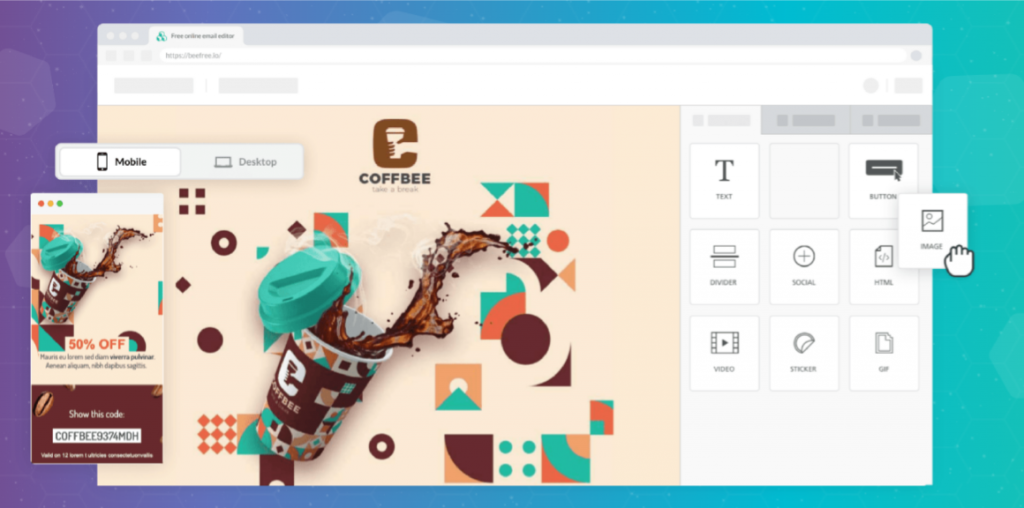 Source: BEE Free
Even Google Analytics offers basic email personalization features, such as segmenting email lists based on customer behavior on the business's website. This can help businesses create more targeted and relevant email campaigns.
4. Now, this is smooth!
Customer satisfaction is expected to grow by 25% by 2023 in organizations that use AI
Now this is something beyond emails—but don't worry, we will also get to the topic of AI support in email creation. Aforementioned Gartner's finding should not surprise anyone in ChatGPT era, even if it predates its rise. The use of AI in eCommerce has been rapidly evolving over the past three years, with businesses increasingly turning to AI-powered solutions to streamline operations, improve customer experience, and drive sales.
The reasons eCommerce embraces AI support are as numerous as its capabilities:
AI allows for more accurate and faster personalization and great predictive analytics. AI algorithms are used to analyze customer behavior and purchase history to make personalized product recommendations. These recommendations are often displayed on the product page or in a follow-up email. AI algorithms are also used to analyze customer data and predict future behavior. This can help businesses identify trends and create targeted marketing campaigns.
It offers a great deal of convenience to customers. AI-powered chatbots are used to provide customer support and answer questions in real time. Chatbots can handle routine inquiries, freeing up customer service representatives to handle more complex issues. AI-powered voice assistants, such as Amazon's Alexa and Google Assistant, are used to provide a hands-free shopping experience. Customers can use voice commands to search for products, make purchases, and track orders. AI-powered visual search tools allow customers to search for products using images instead of text. This technology uses computer vision to analyze images and match them with relevant products.
It enhances safety for both eCommerce and customers. AI algorithms are used to detect and prevent fraudulent activities, such as fake reviews, fake accounts, and credit card fraud.
It reduces costs via supply chain optimization. AI is used to optimize the supply chain by analyzing data on inventory levels, shipping times, and delivery routes. This can help businesses reduce costs and improve efficiency.
AI in eCommerce—Interesting facts
1. According to a study by Juniper Research, retailers can expect to see an annual cost savings of $439 billion globally by 2023 as a result of implementing AI technology.
2. In a survey of eCommerce professionals by Adobe, 15% of respondents said they were already using AI, and 31% said they planned to implement it in the near future.
3. AI-powered product recommendations are responsible for an estimated 35% of Amazon's sales.
AI in eCommerce Hall of Fame
As in the case of many cutting-edge technologies, the giants benefit the most from the advantages of AI.
Alibaba, the Chinese eCommerce giant, has heavily invested in AI technology to improve its operations, including its customer service chatbot and AI-powered product search feature.
Walmart uses AI in a variety of ways, including optimizing its supply chain and powering its chatbot-powered customer service.
Zara, the fashion retailer, uses AI to analyze customer data and trends to inform its product designs and inventory management.
Useful tools
Now, what about AI support for super-effective email campaigns? These are the most interesting tools from our perspective:
Tiny, a startup that specializes in email design and development, uses AI to help businesses create more effective and engaging emails. Their AI-powered tool, called "Muse," analyzes a business's email content and uses machine learning algorithms to suggest improvements that can increase open rates and click-through rates.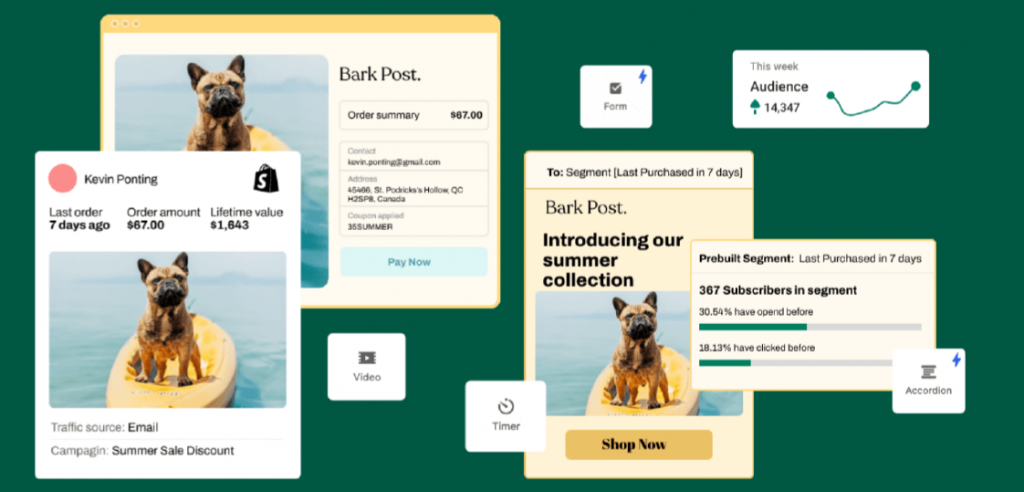 Source: Tiny
AI Studio is an OpenAI-powered content generator. It is the first customer engagement platform feature to offer an innovative email designer integrated with ChatGPT technology.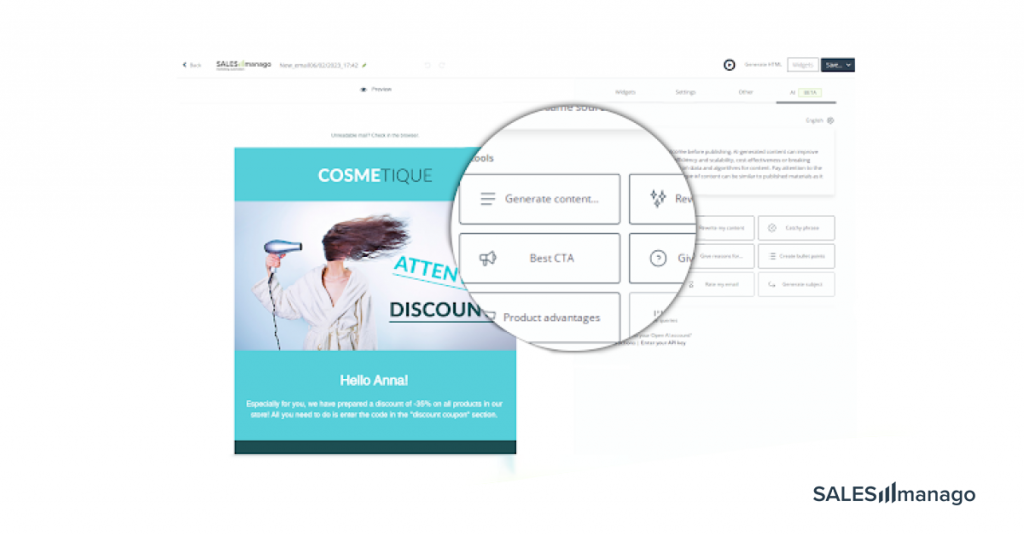 With generative AI, eCommerce businesses can create more engaging content and campaigns to increase customer intimacy.
Long story short—convenience is the name of the game!
Emails are the most personal form of communication because your email address is your most profound form of internet presence. We predict that they will only evolve, slowly turning into feature-rich, app-like experiences, perfectly adjusted to the most popular email-reading device, which, for now, is a smartphone. This is a vision we keep in mind while developing our email marketing features. If the email experience is to be engaging, it must first be convenient.
As customers, we know how picky we have become over the years about our own eCommerce experience. We want to be offered what we want in the most delightful manner possible, and then finish the checkout process without immersion-breaking friction.
Maybe just with a pause for awesome recommendations.
Neglecting convenience equals neglecting customer experience, which, in 2023, has become as important as the product or service itself. Such a blasphemy will surely bring dark clouds over your head on the day of the quarter summary.