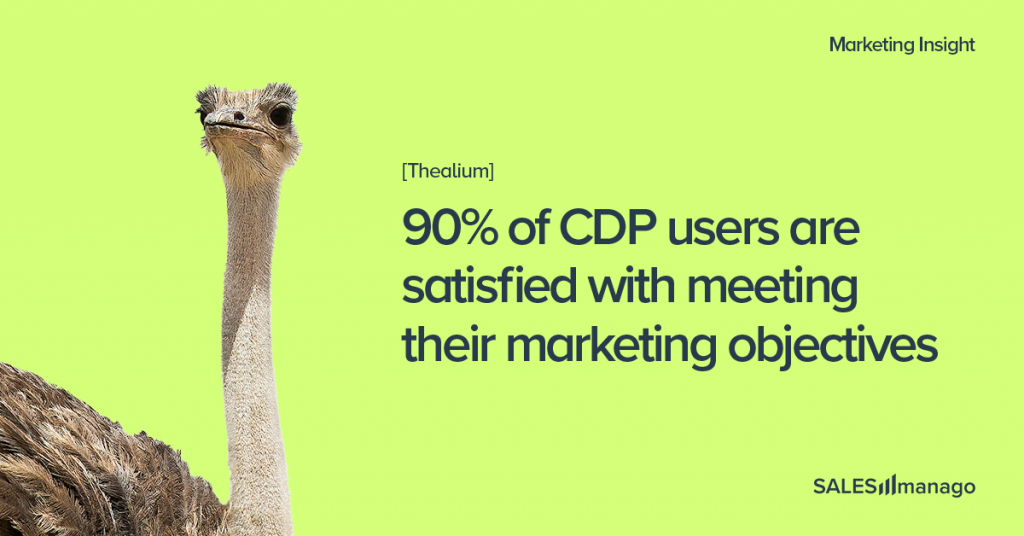 We wondered how the most innovative brands use CDPs to deliver cutting edge customer experience and drive revenue, so we dived deep into various data on CDP users. In this article we summarized and analyzed some of the most important findings.
Overall conclusions are simple:
CDP users meet their marketing goals twice as often
They are twice more satisfied with creating relevant customer experiences
⅔ of them saw ROI and value in the first year!
And that's not all, because in subsequent years the empowering CDP effect on all KPI's manifested even more clearly.
Now consider the fact that still, 64% of eCommerce marketers haven't even measured their customer engagement processes in the past month, and nearly one-fifth (17%) have never measured them at all You should definitely see this as your chance not only to outrun your competition, but to basically run circles around them.
Now for the details:

Sources:
Cheifmartec
SALESmanago
Internetretailing
McKInsey
Thealium
Gallup
Profitwell