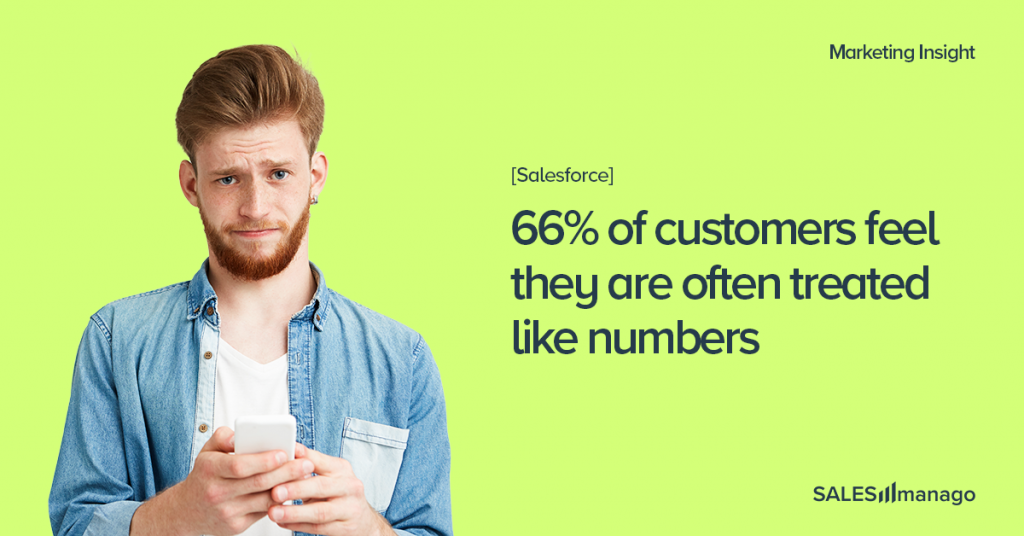 Understanding your customers is essential for building a successful business. It enables you to tailor your products and services to meet their needs and expectations, which ultimately leads to increased customer loyalty and profitability. But how do you go about understanding your customers better? In this article, we will explore some methods and processes that can help you gain valuable insights into your customers.
Customers want businesses to understand their individual requirements and expectations, while 66% of them feel they are often treated like numbers (Salesforce). We prepared this guide to prevent your customers from feeling this way.
Interested in how well your company understands customers? Take a Cupid Score!
Step 1: Ask your customers directly
One of the best ways to understand your customers is to gather information about them from them. This can be done through various means, including surveys and polls, focus groups, and the collection of customer data on purchase histories and website analytics, among others.
Surveys and polls can be conducted online using tools like Email Designer Studio or personalised banners on the main page of your store. These tools help you gather information about customer demographics, preferences, and behaviours.
In contrast, focus groups involve a small group of customers discussing their thoughts and opinions about your products or services. This can provide valuable insights into their needs and expectations.
The most advanced way to ask customers directly about their preferences is by employing tools such as the Customer Preference Center. You may not be aware of this, but the majority of your online store customers would be willing to voluntarily give you information about their interests and product preferences. This information is called Zero-Party Data. Declarative data, given freely and voluntarily, is the closest thing on the internet to face-to-face conversation. The Customer Preference Center allows you to ask customers questions via the channel they prefer (email, WhatsApp, etc.), on specific days and at the hours that they prefer to gather personal information and product preferences in the most straightforward manner possible. Zero-Party Data works best in conjunction with First-Party Data.
First-Party customer data, such as purchase history and website analytics, can help you understand customer behaviours, preferences, and patterns. This allows you to identify opportunities for growth and tailor your marketing and sales efforts accordingly.
Step 2: Analyse customer feedback and implement improvements.
Once you have gathered information about your customers, it is important to analyse the data and use it to implement improvements. This can be done through a dedicated feedback team, automated tools for gather and analysing feedback from online reviews and social media, or surveys.
A dedicated feedback team can help you collect and analyse customer feedback on a regular basis. They can help you identify trends and areas for improvement, and work with other departments to implement changes.
Surveys can also be used to gather feedback on specific products or services. This can help you identify areas for improvement so that you can make appropriate changes.
Automated tools such as analysis software can help you gather and analyze the feedback found in online reviews and on social media. This can provide insights into customer satisfaction and sentiment, allowing you to quickly identify and address issues.
The pinnacle of customer data analytics is a second-generation Customer Data Platform (CDP). Empowered with machine learning and fed with Zero-Party data from the Customer Preference Center and Personal Shopping Inbox, or even surveys, such CDPs integrate customer feedback in the form of preferences into a 360-degree unified customer profile. In conjunction with data gathered by a dedicated feedback team, such a data set provides you with a high-resolution picture of your product or service from the customer's viewpoint.
Step 3: Implement processes that ensure employees have a deep understanding of customer needs and expectations.
Finally, it is important to ensure that all employees have a deep understanding of the needs and expectations of your customers. This can be achieved through a customer-focused training program, employee training on communicating openly with customers to seek their feedback, and having a customer service manual.
A customer-focused training program can help employees understand the importance of customer satisfaction and provide them with the skills and knowledge they need to deliver excellent customer service.
Encouraging employees to communicate openly with customers and seek feedback from them can help build strong relationships and cultivate a culture of ongoing improvement. Providing employees with a customer service manual equips them with guidance and best practices for providing excellent customer service. A manual can guarantee uniformity across all customer interactions and contribute to a robust brand reputation.
Wrapping Up
Understanding your customers is crucial for transcending ordinary customer relationships and reaching customer intimacy. By employing these and other methods to learn more about customers, and then analyzing customer feedback, implementing improvements, and ensuring that all employees have a deep understanding of customer needs and expectations, you can build strong relationships with your customers, increase key loyalty-related KPIs such as customer lifetime value, reduce churn, and enjoy a stable, satisfied customer base.