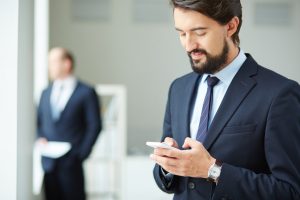 Marketing experts love to play gravediggers. They already put SEO, traditional media, social media and SMS marketing to death. SMS is depicted as Cinderella's older, ugly sister: insistent, aggressive and unlawly claiming her right to prince customer. In the fast Internet era it actually is archaic: it goes back 22 years and the first SMS marketing campaign was issued in 1999. Still SMS remains a powerful tool and gossip about its death sound exaggerated. Learn why.
Customers like SMS
Rumor has it that customers hate SMS marketing and find it intrusive, but research belie that myth. According to SAP 64% of customers would like to receive more messages from organizations via SMS. They also declare that they visit the website or check the offer after getting an information.
Advantages of SMS marketing
99% Open Rate (according to Tatango)
90% of text messages are opened within 3 minutes
High deliverability. 76% of users declare that they will more probably read SMS that an email
91,4% marketing efficiency (according to Polish research by SerwerSMS)
It's permission-based
Effects of a campaign are measureable
Great solution for ROPO customers, who don't trust online shopping, do online research but prefer to buy at physical store
Possibility of personalized messages, based on knowledge gathered earlier: customer's visit on the website, interests, purchase history
Possibility of using customer's physical presence near the store or inside thanks to mobile app and beacons. Therefore an offer is tailored not only to customer's need but also to time and place, what increases likelihood of making a purchase
Text message must be concise, so it provides clearer and easy to grasp information for customer.
Efficient SMS campaign: dos and don'ts
Use only phone numbers given to you voluntarily
Segment customers
Use Marketing Automation to personalize messages
Don't send too many messages
Choose the time of sending carefully: your message will be read immediately after sending. Worst time is early morning and late in the night
SMS must be concise, yet communicative. Provide all the information needed: what, where, when and why.
Remember that SMS is a text. Revise it regarding logic, spelling, grammar. Each mistake in such a short text will be extremely visible and exposed
Monitor effects.
Share with us your views and opinions on SMS marketing: does it work for your company?