Are you familiar with the statement that if you are not on social media, you are dead? Social media are not only handy channels of communication with people around the world but also a powerful marketing tool. It became almost effortless for companies to get online and benefit from the Social Media Marketing. Here are some perks of leveraging social media for marketing purposes: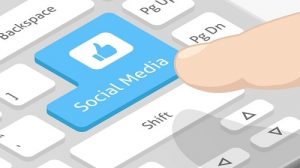 Real-life, easy interaction
Everybody likes to be able to ask questions easily, quickly and from all over the world. With the use of social media, if only you have an internet connection, it is a piece of cake. Social media allow an instant communication between companies and their customers which provides the businesses with the exchange of ideas as well as with instant feedback. It is a perfect way of creating tailor-made solutions and adjusting services and products to the customers' needs.
Low-cost marketing platform
Promotion and sharing the companies' content has never been so affordable. Social media is a low-cost but an effective and efficient way of thrusting your brand into the market. It is a perfect solution for not only small businesses but also everyone who wants to reduce their marketing costs.
Click here if you want to learn more about how to spend money on Facebook marketing wisely.
Increased brand recognition and loyalty
Social media are a great way to introduce your brand to the people. The social media exposure makes your company more accessible and available for new customers. People often check social media profiles of the companies they want to know more about. You can use your catchy and continuously updated profile to attract the potential customers and intensify the user engagement of the existing ones. Quick responses and attractive, engaging content trigger better customer experiences and improve loyalty to the brand.
Increased website traffic
Everything you post on your social media profile is a chance for people to react and visit your website. The more valuable content you create, the more chances you generate for your website to be visited and to make your company more recognizable.
If you want to stop wasting time and money on social media, check this post.
Provides analytical tools
Detailed analysis of the customers' behavior, the reach of the post, the number of likes, comments and shares gives the possibility to measure the gathered data and use this knowledge to create effective marketing campaigns. 360 Customer View, as a part of SALESmanago system, supports various operations on social media. The analyses run by SALESmanago system, as well as Facebook and Twitter integration and previewing and scheduling posts bring numerous effects to your company.
Click here to find out more about Content Marketing and Marketing Automation.