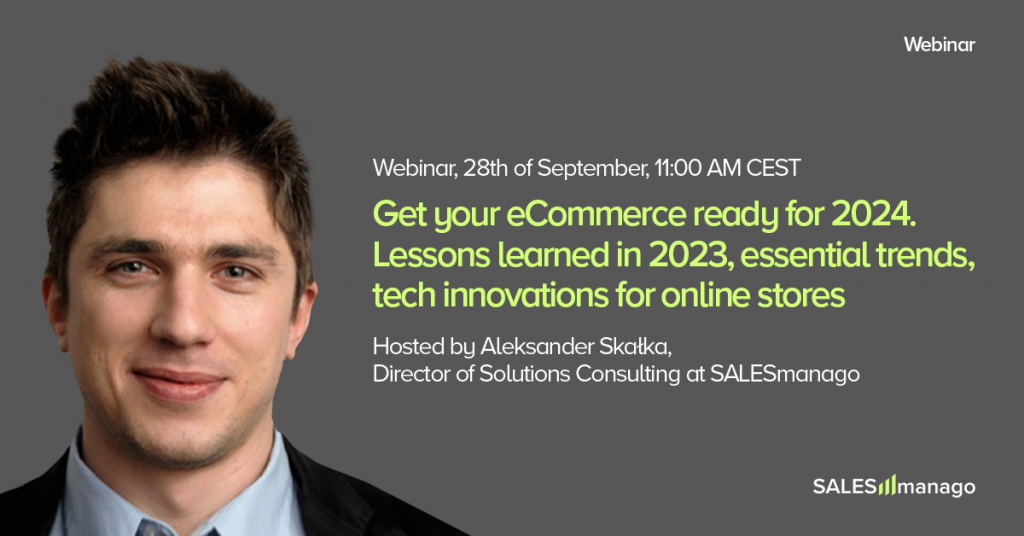 The recording of our latest webinar, hosted by SALESmanago's Director of Solutions Consulting, Alexander Skalka is available.  
Grab a coffee, get comfy and learn: 
– Tactics implemented by top performing eCommerce companies in 2023.
– Top eCommerce trends for 2023/2024: Artificial intelligence, data privacy, zero page data and more.
– New technologies and innovations for eCommerce that are gaining traction.