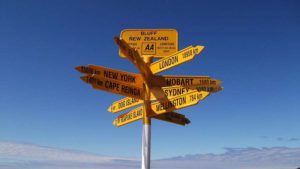 Bots, beacons, and maybe a bit of an Oldschool? What should you pay your attention to during incoming months? Take a moment and see what will set the tone of 2017, so you can sleep assured that you have left an adequate margin in your long-term marketing strategy! While doing the overview of the most important articles from the last year, I also looked at the next year's predictions. The result is the following list of 5 most important trends in digital marketing in 2017. Let's go, the 2017 is afoot!
Digital Marketing – New Group of Specialists
In the new year, all of us, marketers of the digital world, will lean towards the scientific approach. And the user experience will become our main focus. All its stages will be developed and improved by the accurate, reliable data analysis driven actions, in order to maximize the value of each customer over time (customer value). The main business objectives will be an increase of customer retention and satisfaction, eventually leading to company's revenue increasing while optimizing its costs (read more about customer value marketing). The result will be demand for a new kind of marketing specialists – people used to leverage data analysis and able to support the marketing strategy with the appropriate software for digital data collection and processing. The software we are talking about are the marketing automation platforms, which not only gather digital traces left online by numerous users but also allow you to use them in a practical way – to create multi-channel marketing processes.
Read also about which Chief Officer spends the most on technology.
Automation – Big Data
Today the lion's share of digital marketing is based on the analysis and use of Big Data. All – automation, behavioral profiling, and predictive marketing can't do without the use of online data on the users' behavior and preferences. For the record, according to the article from  2012, Big Data are huge data sets, which can be described by three variables – 3V: Velocity, Variety, and Volume.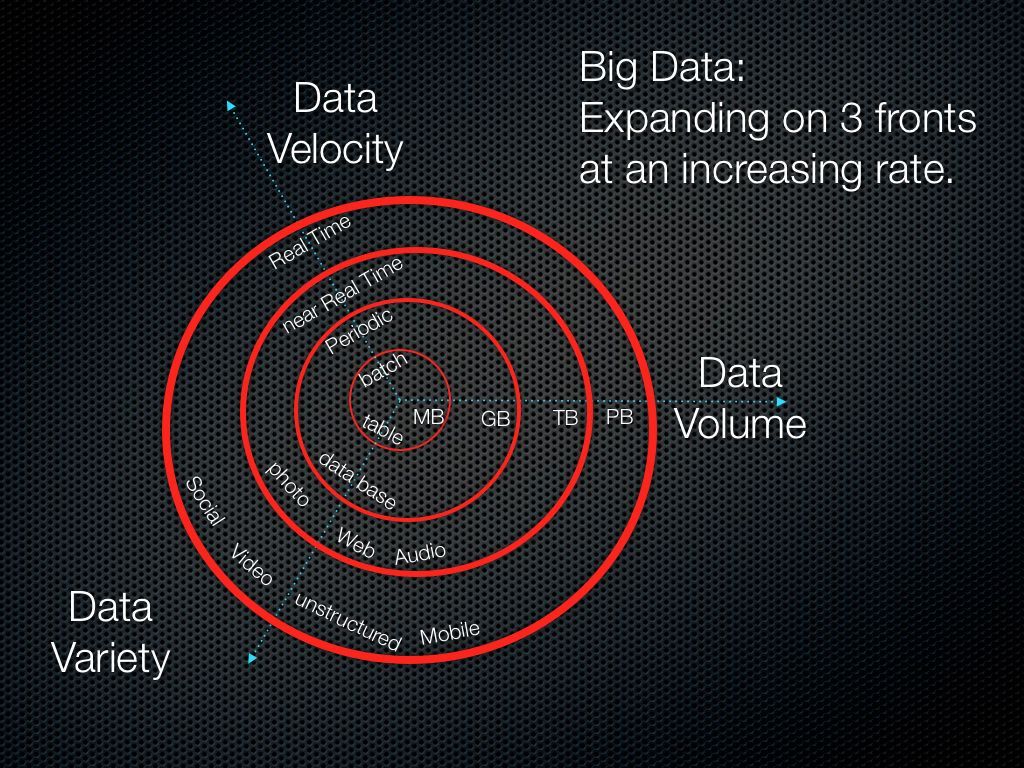 Emphasizing the expanding the data in all "directions" allows you to create the collection of information on both individuals and groups of users of the highest quality. Using these data to automate marketing processes, marketers have the opportunity to transfer the automation to the next level. The use of Big Data allows you to switch from retrospective analysis to both real-time and predictive analysis and thus allows you to communicate with the user relating to its present and future needs, not just to the patterns of the past.
Omnichannel – Data Integration
The mobile revolution is on, and nothing heralds any imminent changes. Customers increasingly expect the Wi-Fi access in the stores to be able to check items' availability and find the best bid for them. You can fight it, but you can also leverage it as your weapon. Mobile applications, beacons (small devices running on Bluetooth Low Energy, able to communicate with smartphones and among themselves) and mobile marketing automation platforms should find a prominent position in your arsenal.
Of course, there's also the offline channel, which also can't be ignored. It consists of in-store behavior (beacons will be your ally), or, for example, responses to traditional media ads, such as TV spots or radio jingles that may become an impulse for the online research. The challenge for marketers is still the integration of data from all mentioned channels. We don't have a fixed recipe for that, however, all guides direct professionals' attention towards… Big Data (again) and software that is able to deal with integration and analysis of omnichannel data, e.g. the already mentioned platform for marketing automation.
Mobile Marketing – Strengthening Its Position
In 2016 the mobile world explored virtual and augmented reality possibilities and verified Internet of Things (IoT) devices. In 2017 these trends will deepen with an emphasis on the use of these tools to create the even better user experience. Given the constant perfecting beacon technology along with their integration with platforms supporting mobile marketing, we can expect the further increase of interest in this channel as well as the creation of more and more suitable technology to meet the mobile users' and marketers' needs.
Content Marketing – Return Of Email Marketing
Repeatedly beheaded and written down for losses, email marketing is doing well and does not intend to leave the stage. It remains one of the cheapest and most effective channels of communication with customers and users. However, as everything that was old and became new, email marketing has had a solid facelift. Forget and draw a merciful veil on mass mailings spamming the inboxes of the entire database. The new face of email marketing is inextricably linked to the database segmentation and personalization of sent content. Everyone's New Year's resolution should be mastering the database segmentation and differentiating content according to users' engagement level and their interests. Also, add to the list the point about learning to measure the most important indicators of this channel to keep track of your progress.
If you're interested in email marketing trends in particular, we recommend you an article by eMailMonday: The Future of email marketing – 2017 edition.