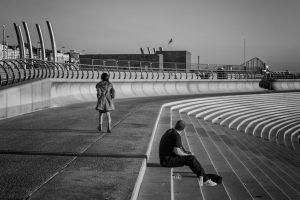 It is HIM – the Mythical Database Buster, the nightmare of KPIs and the Bogeyman of Marketing Department: beware of the OPT-OUT.
The term opt-out means no more nor less than a set of methods that allow users to stop receiving content from a given sender. It is usually linked with email marketing, but it may also concern web pushes sent from browser or those mobile app-related.
The scale of the problem seems to be minor – the last year's average opt-out rate was 0,53% which is 0,03% less than a year before. Generally, a rate lower than 2 % is considered a market normal value.
Having in mind that, in B2B sector the CTR in the relevant period showed only 1,4% (it means that every third person who clicked the link has opted out!) it is worth considering how to encourage these people to come back, or at least try to do so.
There may be a lot of opt-out reasons. In order not avoid excessive research, let's consider the most common ones:
uninteresting, irrelevant content,
too frequent sending,
finding a more suitable communication channel
Beneath are 3 ideas of contact reactivation strategy.
Strategy #1: "Social Media"
With one channel down, you are not losing contact with your recipient yet. Facebook is currently the most popular platform.
the number of Monthly Active Users (MAU) on Facebooka is 1,59 billion with an annual growth ratio of 14%;
the number of Daily Active Users(DAU) is 1,04 miliarda (Dec 2015), with an annual growth ratio of 17%;
Only in Europe there are 307 mln individual Facebook accounts;
The service is most popular among people aged 25 – 34 – 29,7% people from this age range use Facebook;
An average visit on this portal lasts 20 minutes.
Facebook Ads Integration with Marketing Automation processes allows marketers to automate, personalize marketing message and also boost the message reach among prospects and clients.
This integration enables for filling the gap in marketers' approach to social media: most of them admit to use Facebook for business purposes but only 45% thinks that these actions actually bring some effect (research bySocial Media Examiner, 2015).
Due to the fact that Ads or sponsored publications automation may be based on any given CRM data, e.g. data on opting out from newsletter, one can easily prepare and automate a reactivation campaign in this particular channel.
Strategy #2: "Display Campaign"
We all know Google's remarketing as well as RTB remarketing. Let's take the easiest example: You look through a couple of books in an online bookstore, but you neither add any of them to shopping cart, nor you leave any data on the website. And then, on a totally different website you see the AdWords box showing you an ad or frame with the exact products category you were previously viewing.
Integrating ads in RTB networks with Marketing Automation platform broadens possibilities these networks have, by considering a wide range of behavioral & transactional data when personalizing displayed content.
There are many uses of such integration. Skipping the ill-fated email, you may, for example, use it for:
Displaying products matched to the last purchase – as a reaction to an external event (such as purchase) you may show complementary products or other related ones (some other products you can use e.g. for maintenance).
Aligning content to product lifecycle – some products are of limited durability or are very regularly purchased. You may send a reminding offer by email but if you don't have such option, think of using RTB networks.
Aligning content to customer lifecycle – for instance, if someone bought an outfit set for infants a year ago, now, you may launch a new campaign with products suitable for a toddler.
Encouraging to opt back in – show solid benefits from agreeing to receive marketing messages: rebates, participation in raffles, freebies, etc
Strategy #3: "Website Marketing"
If someone stops feeling like receiving your messages that does not mean that he or she wants to break the contact completely; that's rather a symptom that you're doing something not exactly right in a given communication channel. Do your best to make your website possibly most interesting for the visitors:
Your aim should be to provide content that would meet expectations of you audience and answer their needs and simultaneously to encourage them to re-opt-in for newsletter. Email marketing not only maintained the status of being the most convenient communication channel, but is actually going through its renaissance period.
One last tip – find out WHY a given person opted out in the first place. With such knowledge you will be able to enhance your actions in order to minimize the opt-out number and create emails people will eagerly read .