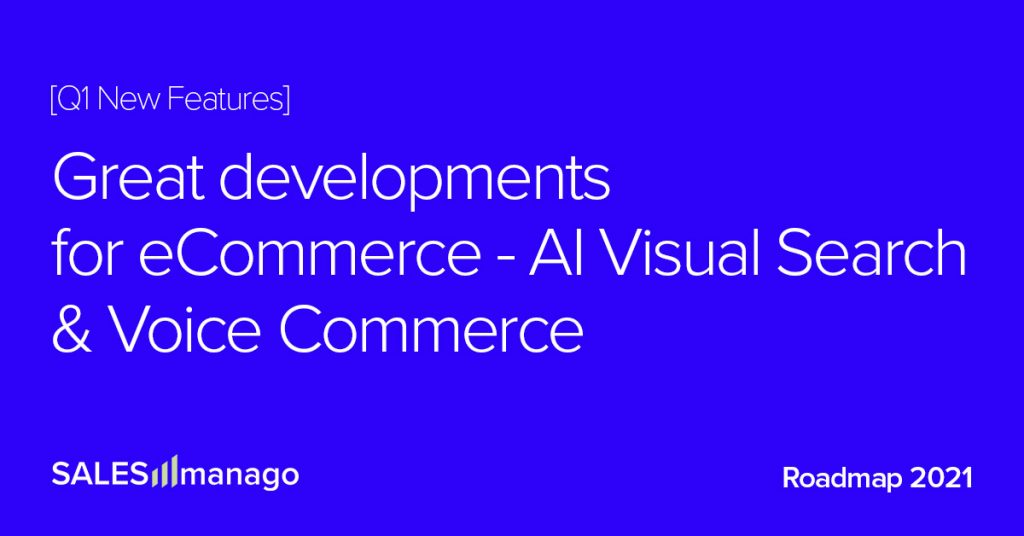 In particular, we have rolled out a couple of important improvements around email marketing and product recommendations and created new weekly and monthly reports making it even easier to stay on top of key information including revenue, campaign results, and changes in contacts databases.
Right now, we are running final tests on the most powerful dynamic segmentation tool on the market, namely Actionable eCommerce Insights. This AI-powered product for marketers offers tips and tricks about actions they should take to improve crucial marketing KPIs.
Our product strategy remains to deliver best-in-class and innovative solutions for online stores. As you know, last year ended with a number of strong new features including the Loyalty Management Program for eCommerce, Command Center, and AI Search Turbocharger for Online Store as well as the addition of Whatsapp and Viber to our AI-based omnichannel execution stack.
We are continuing this dynamic tech growth, and, in Q1, we have delivered two new exciting solutions: AI Visual Search and Voice Commerce.
AI Visual Search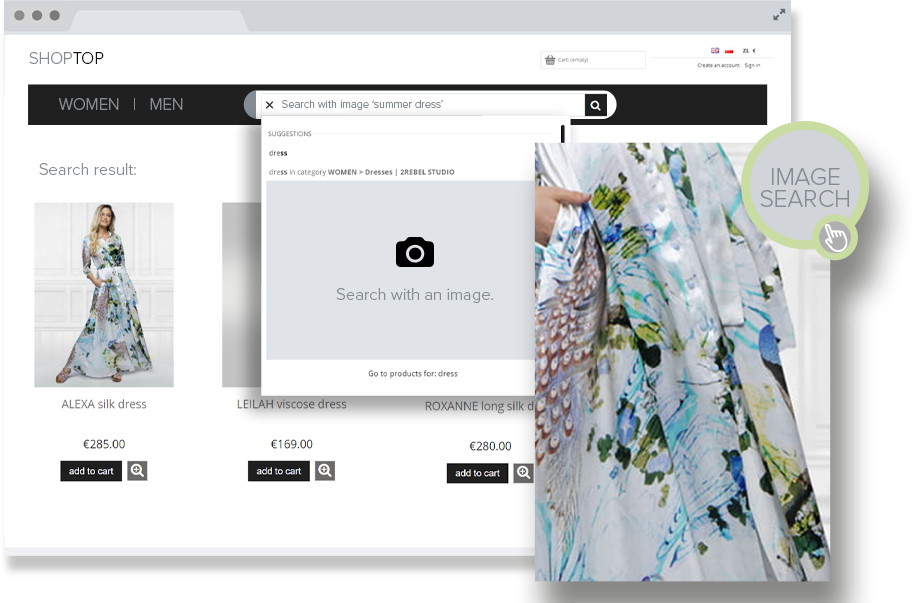 This is an innovative tool, powered by Google's AI Engine, that supports the standard operation of the online shop search box mechanism. Thanks to this feature, customers can upload a picture of something they like, and AI Visual Search will automatically display similar products that match the desired look and feel. It is a simple solution that improves customer experience and helps stores meet the most demanding expectations of the search function.
Voice Commerce
This is another exciting feature which connects CDP data, NLP, and AI product recommendations to deliver a next-gen mobile buying experience. One-click access to Voice Commerce enables users to search and purchase products quickly using vocal commands, and an advanced reporting and search analytics dashboard means its success can be measured.
We are currently working on further cutting-edge features. I am extremely proud of all of these developments, and their market launch is just around the corner.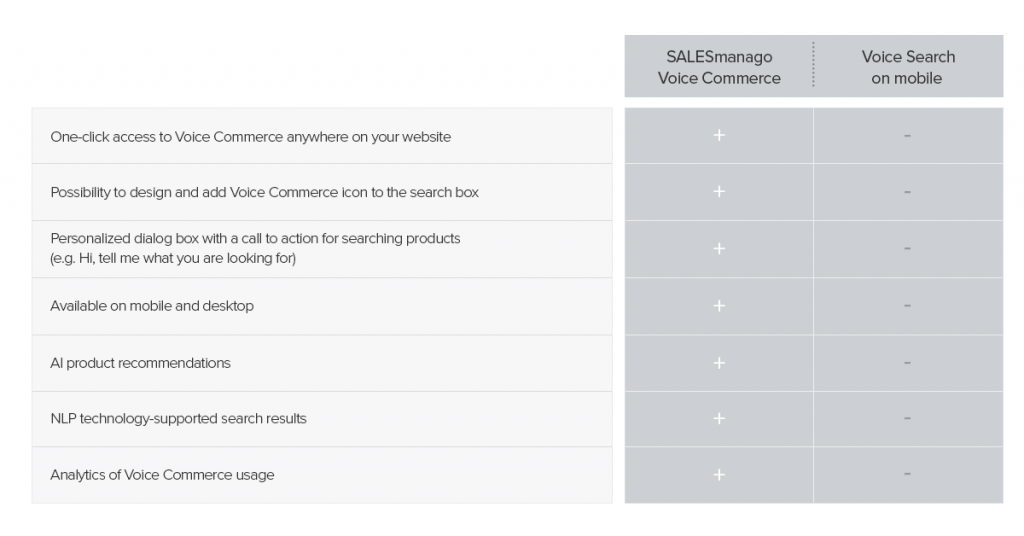 Marketing Insights
In another innovation, this AI-powered tool includes actionable business insights to enable marketers to make informed and timely decisions about improving current marketing campaigns. Sophisticated tips and tricks are provided that contain information on what should be done to get the most out of SALESmanago and thereby boost revenue.
Customer Segmentation Center
The Segmentation Center is a new solution that includes simple, yet advanced, predefined dynamic market sectors and allows users to create custom contact groups to run focused marketing strategies. It is a single place where customer data can be managed, with extensive filters and advanced criteria to specify recipients according to context. It is a simply unbeatable feature, giving our customers unlimited segmentation possibilities, and it will become the best such module on the market.
We aim to provide clients with the best, most innovative solutions to stay one step ahead of their competition. As such, we are renewing and enriching existing Web Push Notifications and agreement forms so their full potential can be utilized. After reviewing customer feedback and analyzing market solutions, we have developed a project to make web push campaigns more intuitive, easier, and quicker to implement.
Given what we have achieved in the last three months, we would like to share some of the amazing projects coming next on our roadmap.
One of these is the Notification Center, a state-of-the-art solution that allows personalized direct communication with customers through the website and displays products that perfectly match their interests and needs. We want to enrich the Notification Center with a Products Like mechanism which will let customers create a wish list, save their favorite products, and review them anytime.
Another project we want to introduce is the Customer Preference Center. We want to continue meeting our clients' expectations in line with the changing requirements and trends related to data ethics, and we believe that this feature will help them better understand their customers' preferences. This Customer Preference Center will enable customers to manage their interests through personalization and purchase intentions. We are focused on zero-party data and the processes which will help enrich 360-degree customer profiles.
"Zero-party data is gold…When a customer trusts a brand enough to provide this really meaningful data, it means that the brand doesn't have to go off and infer what the customer wants."
Fatemeh Khatibloo, VP Principal Analyst, Forrester

If you are reading this article as a SALESmanago customer, you will know that we like to surprise you, and we will share plans for additional features very soon. Please do not hesitate to contact me: katarzyna.rejdych@salesmanago.com