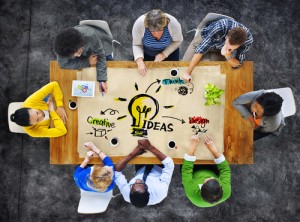 Do you like posts with lists of free useful tools? Our analytics says that you do 🙂 That's why we collected links dispersed in a couple of our posts and add 30 new ones.
So here it is: an updated list of free online tools for planning, communication, content marketing, research, SEO and competition monitoring, customer relationship management, social media and presentations.
---
10 Commandments of Email Marketing. Download Free Ebook
---
Of course, we're looking forward to learning your favorite apps and tools. Don't forget to mention them in comments!
Planning and communication
Free CRM
Most of them are either freemium (free, but for some extra options you must pay) or free only to a limited amount of contacts.
Automation
Content marketing: inspiration, resources
Content marketing: text editors
Proofreading
Free photos
Microcontent, infographic, image editors
Time management and focus
Social media
Competition tracking, research SEO
Presentations
Go beyond Prezi, Powerpoint or Keynote!
Let us know which tools you find useful!