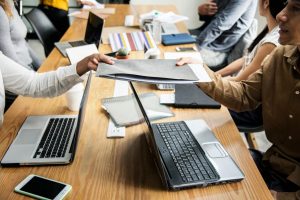 The time to do our regular summary of the past month has come. July was particularly successful for SALESmanago because many worldwide renowned companies, leaders in their industries have chosen our Marketing Automation software and joined the group of our customers. Which companies exactly? Find out reading our post!
Mexican cinema network present in many Latin American countries. It's the fourth largest cinema chain in the world. In addition to traditional screenings, Cinépolis also displays movies in 3D, 2DX and IMAX technologies.
A line of organic detergents that are gentle for the skin as well as more effective and cheaper than chemical industrial detergents.
A machine for the construction industry manufacturer, present in over 75 countries. The secret of the success of this Spanish brand lies in premium quality and excellent after-sales service.
A company that organizes business events for many industries around the world, such as conferences, workshops, discussion panels or meetings of C-level managements.
A place where you can learn everything you need to make your online business successful. The company offers a variety of online courses, as well as coaching and mentoring services.
Italian fashion brand that sells collections of bags, shoes and accessories of the highest quality. The hallmark of their products are the elegance and unique design.
An educational platform for creative wedding photographers. The resources created by industry experts are available in English, Spanish and Portuguese.
A cosmetics brand inspired by traditional Korean skincare. Their mission is to protect the skin against aging processes. Weight loss products and diet supplements are also available on sale.
Fertility clinic located in Madrid. Since 1978 they provide services in the field of medically assisted procreation, gynecology and obstetrics.
A company that helps production plants optimize manufacturing processes. It offers modern machines that significantly reduce costs, increase automation and improve human resources management.
Young (created in 2016) but successful brand that offers hybrid nail polish and a wide range of accessories and treatments for nail, hand and foot care.
Consultants specialized in the sale of banking and non-banking products, such as cash loans, consolidation loans and mortgages.
The largest student travel agency in Poland, operating on the market for 13 years. Every year they organize summer and winter trips for thousands young people to destinations in Poland, Europe and even other continents.
A complex of hotels, apartments, SPA, swimming pools and restaurants that allow families to rest in beautiful natural settings of Łomnica village in the Karkonosze Mountains.
A modern sports and tennis complex in Grodzisk Mazowiecki with tennis courts, grass football pitch, mini basketball court, playground and other activities for kids and adults.
A network of photography and GSM stores in many Polish cities and an online shop with photography equipment and services, smartphones and tablets.
Clothes 100% made in Poland. The duo of female designers creates original patterns for women's lifestyle clothing that allows you to feel comfy in all situations.
Online store for pearl jewelry lovers. A wide selection of necklaces, bracelets, earrings, pendants, rings in various designs and colors with a lifetime guarantee.
They provide all kinds of stationery and office supplies, electronics and branded advertising gadgets for companies printed with various modern methods.
A company that helps protect important items and find them if they get lost. Their unique key ring carrier allows you to keep track of the valuables and even pets!
A luxurious fashion brand that focuses on feminine dresses, floral prints and eye-catching details. It also stands out thanks to high-quality Italian materials.
A website that connects customer seeking financial services with loan offices in their area and in the desired field. It also allows sharing feedback about the institutions.
Top quality cosmetics and accessories meant for facial hair and skin care that help men take care of their appearance. In addition, the offer includes a selection of the best care products for women.
A company with over 25 years of experience in the production of chemicals for construction industry that has one of the widest variety of products among the global market. They are also one of the three largest manufacturers of polyurethane foam in the world.