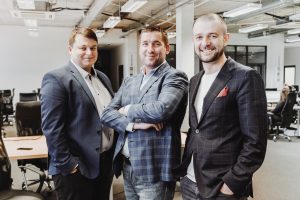 Spanish eCommerce Leaders Club, with votes of 40 leaders of eCommerce such as Vodafone, L'Oreal, Philips, Decathlon and Futbol Club Barcelona awarded best online businesses in Spain. First prize went to PC Componentes, second to La Tienda de Valentina and third to MiFarma. Each of these companies is using SALESmanago Marketing Automation software.
---
The Prizes were announced on I Foro Nacional de Dirigentes de eCommerce de e-Forum (the First International eCommerce Leaders Forum) by Club de Dirigentes de Comercio Electrónico (eCommerce Leaders Club).
"In the last three years by working with SALESmanago we have managed to significantly develop marketing automation market in Spain and convinced hundreds of B2C companies to automate their marketing processes." says Mar Ojeda, Managing Director of Emred.com, reselling partner, that leads the operations of SALESmanago in Spain. "The solutions which online stores find at SALESmanago platform like Machine Learning & AI, dynamic RFM segmentation result in boosting customer retention and recurrence and increase of conversion".
About SALESmanago
SALESmanago Marketing Automation is based in Krakow, Poland and employs 200 people. It offers next generation marketing automation software for eCommmerce powered by Machine Learning & AI to personalize all channels in real time. The company is backed by 3TS Capital Partners, and Vienna based VC. The software is available in the resellers network of over 700 digital agencies across Europe.
more information www.salesmanago.com
Urszula Szydło | email: urszula.szydlo@salesmanago.pl | +48 570 606 199