With a great joy and satisfaction, we share the list of the companies that joined the group of SALESmanago customers in October. We are proud that apart from the renowned fashion and beauty brands, online stores and services companies, there are also smaller businesses from many industries. This is a sign that our Marketing Automation platform is universal and flexible when it comes to implementation!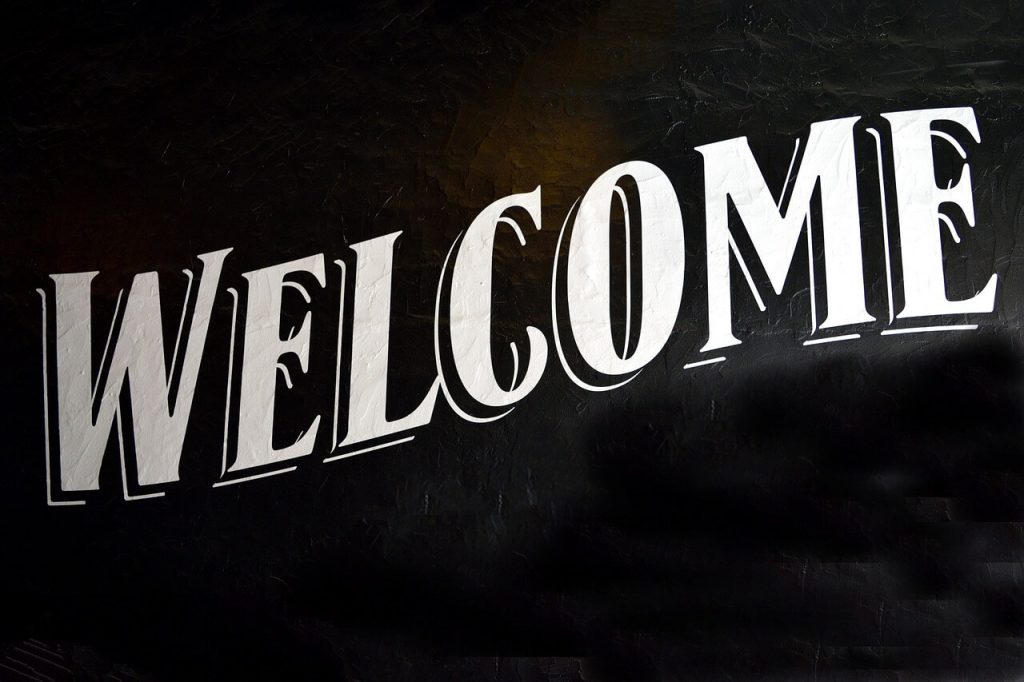 A shop for all field hockey enthusiasts, where they can find everything they need to practise their favourite sport: professional equipment and sportswear.
A wide range of LED lighting available in many configurations and specifications in attractive prices – even the most demanding customers will find what they are looking for.
Photography and videography services for companies and individuals. If you need a photoshoot from a company event or a video from a family reunion, this place is for you.
Online store where every goalkeeper (either a professional or amateur) can buy professional equipment. The organization also educates and trains young goalkeepers in order to help their dreams come true.
A non-governmental organization established in 1986 that aims at promotion of the Christian values in France.
An Argentinian company with more than 100 years of tradition, the manufacturer of household appliances, electronics and air conditioning units.
A race circuit facility in Lithuania, where for 50 years there have been organized car, motorcycle and bike races and trainings.
Online shop where you'll find vintage, secondhand and new bags and accessories from the most prestigious haute couture Italian and international brands at fantastic prices.
Grocery store that offers fresh and tasty food from trusted, local suppliers. A careful selection of the products guarantees the satisfaction of the consumers.
A Spanish agency that specializes in online marketing (SEO, SEM, social media, content marketing), web design and setting up online stores.
Polish underwear, tights and women clothing manufacturer, recognized by consumers not only in Poland, but also abroad.
Hotel and SPA situated in Chomiąża Szlachecka, in a picturesque park close to Lake Chomiąskie, only an hour away from Poznań and Bydgoszcz.
One of the leaders of the Polish cosmetics market that specializes in the production of the best quality anti allergic skincare products since 1982.
The exclusive distributor of baby products from the leading Scandinavian brands: strollers, carriers, cribs, high chairs, bottles, cups, pacifiers and many more.
Exclusive brand of women's clothing by the famous Polish fashion designer Łukasz Jemioł, who designs his own collections since 2007.
Online stores that offers silver, gold and magnetic therapeutic jewelry. The products stands out because of their originality and uniqueness, as well as the high quality.
The GOSHICO brand has been winning women's hearts since 2008 with their unique accessories such as bags, backpacks, laptop bags, etc. made from light materials and with modern designs.
A brand of natural dietary supplements and high quality herbs from organic farming and picked in the wild.
Since 2007 KarteS-Moda offers designer dresses for every occasion and for every woman. Original prints, great fabrics and wide range of sizes are their trademarks.
Europejskie Konsorcjum Finansowe
This company has 17 years of experience that guarantees a professional and specialized services in the area of fundings. They have a wide range of financial products.
One of the leading centres of tool distribution in Poland, for 25 years systematically extending the group of customers and offering products from their own seven brands.
Protea AntiAging / e-fontanna.pl
An online store that is the only distributor of high quality mineral cosmetics Jane Iredale and Environ skincare cosmetics.
A tool for concluding agreements online, including generating content, negotiating the conditions and confirming them without having to sign any paper – everything can be done in the app or the browser.
Here you'll find a big variety of the best and most interesting products from leading tights manufacturers. The store operates on European and global markets (i.e. USA, Canada, Australia, Russia).
We say a big thank you to all the companies and hope that our cooperation will be fruitful!