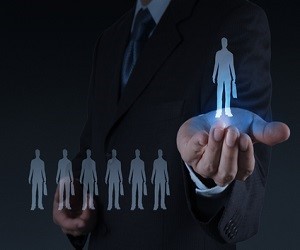 Monitoring of persons using the Internet gives rise to intense emotions and controversy. Yet, in the case of Marketing Automation systems, monitoring and identification of persons on WWW page have positive tone. It's the result of marketing and sales automation concept. Its foundation is sending messages desired by the recipient at the right time and in the right form.
Actions monitoring contacts' behavior on WWW page are based on cookies files technology. This way, we can learn about the needs of visitors on our WWW pages. By monitoring the behavior of visitors we are able to be well responsive to this. One of the methods to utilize this information is address base segmentation. The division of contacts into groups with similar interests is a step towards better and more precise matching of the content sent to potential and current clients. E-mailing sent to particular segments, which is theme-tailored to them proves to have much higher open and click ratings and in addition, this increases users activity on WWW page. Greater activity and more response to messages means better sales.
Clients' automatic segmentation is possible thanks to the knowledge about contact behavior and a module dedicated to automation rules. Yet, the tags which are automatically assigned to contacts by the system, allow for an immediate segmentation of the client.
Automatic segmentation can be based on:
contact visit on particular subpage and visit time
sources of contact acquisition to the system (contact forms, newsletters, salespersons' activities)
sources of visits to the WWW page (social media, organic, adWords)
search phrases
Contact base segmentation is really essential element in e-commerce industry – for instance for on-line shops, which selection of products is already segmented into product categories. It often happens that particular clients buy particular products, leaving out completely the other categories. That's why the knowledge about potential and current clients shopping preferences is so precious, even to be able to send them tailored e-mail messages. What's crucial and most interesting for the businesses is the possibility to send potential client personalized messages, including relevant and useful content, what facilitates conversion of potential clients into current ones. This is possible by identification and monitoring of particular persons behavior, segmentation and dynamic one-to-one tailored content.
The complement of segmentation is setting its automation rules. Each and every identified on-line behavior can result in adequate segmentation. For instance, if the client signed up for on-line training, we automatically segment him with persons interested in trainings and send him invitations for new editions. Similarly, someone who searches for a trip to Spain, a TV set or man's shoes should receive content related to his/her behavior and belong to the fitting segment. Thus, we'll build sub-bases of persons interested in particular segments of products or services. Thereby, we avoid situation, when part of our potential clients receive information they are not interested in or related to at all.