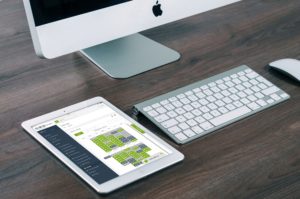 Last week we wrote you about our new analytic panel – Your marketing. The panel shows in a simple and visual way the percentage of marketing automation platform usage. Today we want to introduce you to SALESmanago's new feature – Calendar.
The first view you'll see after clicking Calendar on the side menu (bottom left section) will be the complete month overview. You can quickly switch between monthly, weekly and daily dashboard look by using three buttons located in the upper-left corner of the screen (Month, Week, Day).

To display planned and performed actions of some kind you have to click the gear icon located in the upper-right corner. Then, mark all desired elements (E-mail, Import, Export) and actions owner on the displayed panel, and save the changes.

When the action is highlighted, the general information is displayed. For more details, you'll have to click the eye icon. Moreover, scheduled operations can be canceled from the Calendar level – you just have to click the "x" icon on the details card.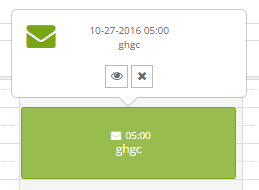 In Calendar, you can also schedule an email sending by dragging and dropping the element from the right side menu. The element should be dropped in the proper place in the day, week or month overview. Then you must fill the following positions:
date – Day and hour of message sending

email group – a group where the given email is stored, picked from the list

email – pre-set message (e.g. newsletter, press release, weekly offer)

subject – here you type in message's subject

email account – the account used to send this kind of messages, e.g. noreply@domain.com; picked from the list

time adjustment – you can additionally adjust the time of message sending to the contacts' activity
contacts – picked by tags, funnel stages, defined groups, or typed in manually

exclusions – groups of contacts that will not receive your message, picked the same as in the contacts section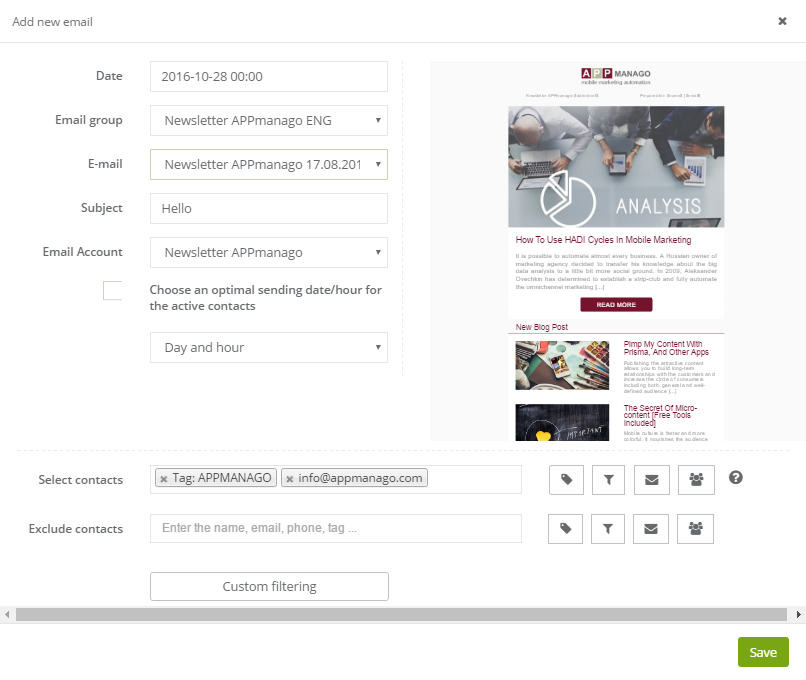 custom filtering – a possibility of adding more details to the group definition process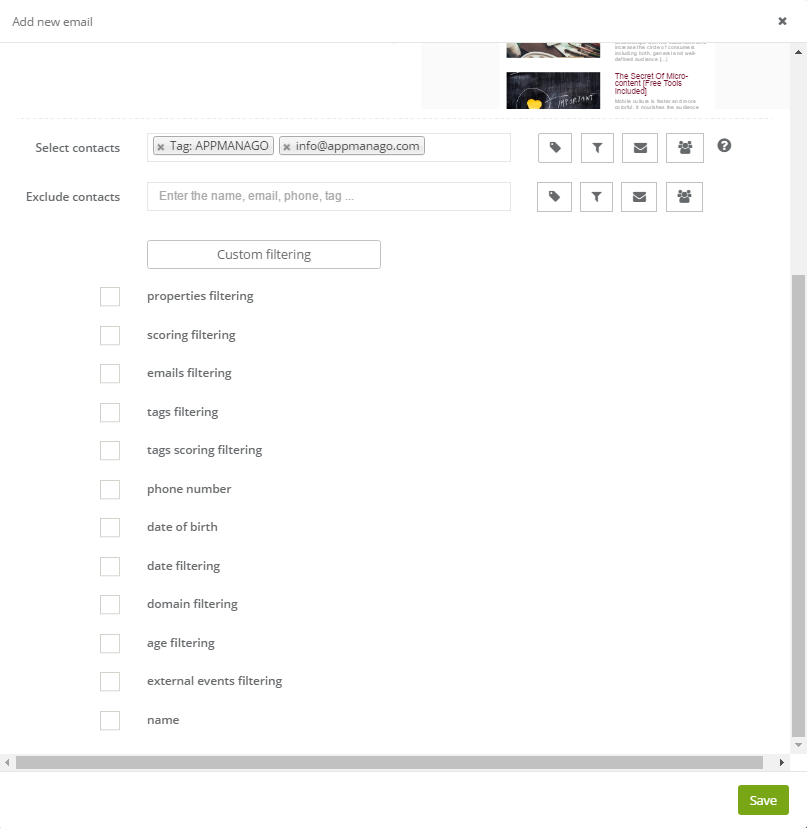 Same as the Your marketing panel, the Calendar is a simple yet very useful tool. It allows you to evaluate the number of weekly or monthly email sendings instantly, it arranges your actions in the chronological order and helps you in locating the planned actions as well as their modification.