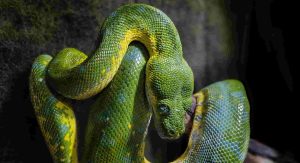 Let us introduce you to the 7 commonly made mistakes in Marketing Automation we consider as 7 deadly sins. Find out if you're guilty of making these mistakes too.
---
Visit SALESmanago Marketing Automation
---
1. Sloth
You barely know your customers. Their inboxes are bursting at the seams filled with vague, dull emails. The number of opt-outs is getting alarmingly high and you are disinclined to sort things out.
Remedy: Get to know them! Start monitoring visitors on your website, build behavioral profiles and deliver personalized content. Surprisingly, it takes no effort too.
2. Wrath
Customers' questions left behind unanswered? You're outraged and furious because customer service leaves a lot to be desired.
Remedy: Use Live Chat and let it do all the work for you. No need to anger. Not only all doubts will be resolved but you'll also sell products by means of that tool.
3. Pride
You think your product is one of a kind and will conquer the market on its own. You seem to even forget to let the world know about the product itself.
Remedy: Take advantage of dynamic Web Push notifications, deliver them in real time directly to customers device. Recommend products and don't let the customers get rid of the desire to own your outstanding merchandise.
4. Envy
You don't want your customers to head straight towards your competition. Willingly you would dispose of it.
Remedy: Use gathered data to analyze your customers' ways and preferences. Examine various factors, take advantage of the analytics and don't be jealous of competitive brands. Well used analytics will result in customers' satisfaction and thereby yours too.
5. Lust
You have dirty thoughts dreaming of new ways to outrun customers' choices and provide them with desirable content.
Remedy: Use Artificial Intelligence and bring your marketing game to a whole new level. Launch products your customers long for yet never dreamt of.
6. Gluttony
You want to have a cake and eat a cake. Willing to have all the work done without straining your budget.
Remedy: Take advantage of Automation Rules and let the work do itself. Conduct any actions and react to all events automatically, while sipping on your pinkish drink.
7. Greed
You constantly want more and more. In your view, the number of customers is invariably insufficient and the numbers in the bank account unsatisfactory.
Remedy: Yield to that temptation. Generate leads using pop-ups, sidebars, landing pages and steadily broaden your horizons. You'll catch yourself thinking how easy that in fact is.
Yield to all these sins and let us do the work for you!