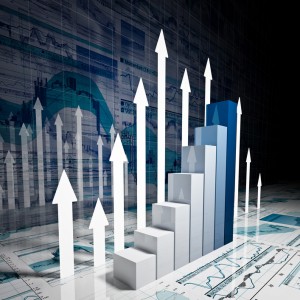 60% of marketers measure efficiency of their online campaigns, spending 8% of their budgets on analytics. Specialists willingly invest in new solutions, spot emerging possibilities, but can also see limitations. Can it be that the more data we have, the more unanalyzed blank spaces we notice? Marketers mention need for reliable monitoring in brick and mortar stores, use of smart objects and more precise website behavior analytics. Learn where marketing analytics is heading.
1 Widening gap
Econsultancy report showed an interesting pattern: companies which in 2012 used relatively big amount of marketing technology tools, today use more by 10%, but companies, which used a few, today use even fewer (decrease by 8%). It means that the gap between companies applying such solutions and ones which don't is widening.
2 Attention metrics
Marketer notice that monitoring just clicks on the website is not enough. We need more precise information about customer behavior and what attracts his attention. It can be measured more accurately thanks to SALESmanago Copernicus – Machine Learning & AI – web beacons which allow to track not only what user clicks, but also what he actually views, so you can know how far down he scrolled and whether he has seen given picture or form.
Another attention metrics solution, by Mark Yackanich, means finding a good metrics for attention as it is the most important capital for marketers today. He combines several factors, such as analysis of life span of a material, viewability, and behavioral data.
3 Brick and mortar: beacons
More and more marketers recognize the need for synergy between online- and offline-gathered data. If a customer reads about our product online and then buys it in physical store, we lack a crucial information in our analytics. How to respond to that need? With mobile apps and beacons. Beacons placed in brick and mortar stores help monitor customer behavior and connect that data to previously gathered information. That knowledge not only completes customer profile or improves automatic marketing communication (personalization), but can by also used by salesmen, who having access to advanced customer profile can be more efficient at support or suggesting complementary products.
4 Google Analytics for brick and mortar?
Lab4Motion offers a passive method of monitoring customer behavior in physical store – it's like Google Analytics in real. Video cameras register traffic and basing on heat map we can establish which spots in the store are most often viewed, where visitors spend most time, etc. It's another answer to demand for analytics in material world.
5 Mobile
Only 12% of companies can monitor user behavior on various devices, and 7% declares that they understand the specifics of each of them. Data on customers' smartphones and tablets still remain an undiscovered treasury, however solutions for behavioral monitoring in applications already exist.
6 Internet of Things
We want more data and our customers want to deliver them. According to Accenture report from 2014, 32% of customers would willingly give their data to service or product provider (if they were sure that their personal information won't be handed over to third party), another 38% would do so "rather willingly". Customers treat their data as a currency and exchange them for comfort of perfectly personalized offers or discounts.
New options of monitoring and data gathering are offered by smart objects: home appliances, cars and other everyday use items connected to the web.
(Read our ebook: Internet of Things for marketers)
In other words: marketers look for new areas to measure and analyze. But the big challenge is to integrate all the data from various sources into one comprehensible system.
Do you use already some of discussed solutions?