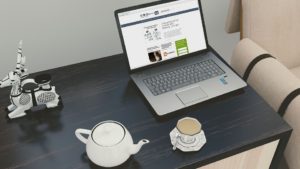 The period of gray autumn and winter days has come: short days, long nights, which means fewer distractions and more time for the development of professional skills. Let's use this time well and enjoy the afternoon filled with reading interesting marketing- and tech-related articles.
---
Download our newest ebook: All about CVM
---
An old truth – one picture or diagram says more than a thousand words and additionally has several times more power to attract the traffic to your website. Numerous examples of free tools for infographics creation can be found in this article.
2. Web pushes – why you should use them
Web push became an important marketing channel. Do you want to learn more about how they work and what results they bring?
3. Web Pushes & Marketing Automation?
Marketing Automation platforms will help not only to plan and manage the complex educational or promotional campaigns but also to address a message to a large group of anonymous contacts. One of the newest market discoveries are push notifications for browsers. We decided to include them as a new feature to our platform. In this article, we suggest how to use the title combo to reach the anonymous users.
4. How to monetize patriotic accents in marketing campaign
Can Patriotism be an effective leitmotiv of a marketing campaign? Judge for yourself: this article describes an Indian campaign based on the national emblems.
5. Pick your FB target group's colour
Facebook introduces a controversial filter to its Custom Campaigns. Now you can select the target group regarding the ethnic origin of the recipient. Ethical or not? Effective or not? What do you think?
The future will bring the end of cash purchases. You know it. But did you know that it is already a reality in some countries? Scandinavian trendsetter of modernity, Sweden, is the first such country in the world.
Security control using Artificial Intelligence (AI)? See how the Bill Gates' start-up copes with reality. It can shorten the control process down to seconds.
Another article about bots and AI. The first attempts to introduce cars that do not need a driver (self-driving vehicles) were started several years ago. There are more and more perfect models, and companies make more accurate analysis according to the law and safety standards. This article provides a strong wrap-up on this topic.
9. TOP 10 Android apps in October
See the October's top 10 Android applications, e.g.: a tool for creating GIF files or free mini-courses of LinkedIn.
10. You share a viral? Your IQ is low
Students at Harvard University examine the citizens of which country will win the competition for the disgraceful highest number of shares of a viral on Facebook. Does sharing virals prove a low IQ number or maybe a high level of social sensitivity of the nation?
11. Doctors' authority is saved
Doctors can sleep peacefully – they are still better in providing diagnoses than machines – as you can read in Huffington Post article.
12. Check the features of the new Google's phone
The new Google Pixel is here! Check it out!
13. Web's most popular articles on Poles and Poland
We have a patriotic resolution on November 11th (Polish Independence Day): starting today, every month we will publish one post about the achievements of Poles in the field of new technologies. This month's revelation – bicycle paths, made of a material that absorbs energy from the sun and shines during the night!
It's hard to admit being boring, but this is the first step of the transformation to a super-brand. Me Marketing Services teaches how to boost the marketing strategy, and not to fall into one bag with a zip code in Kansas. More importantly, the article provides readers with real-life examples of actions.
15. Googler explains why Nexus phones won't get Pixel fingerprint gestures
The fingerprint scanner is now available not only for owners of expensive smartphones. Now you can install it as an application for each phone with Android 6.0 and later.
Enjoy the reading!