Chroma – a SALESmanago Marketing Automation customer from Poland – wanted to personalize their communication with the customers and improve its effectiveness. In comparison to the mass mailings they were sending before, the solutions implemented have brought a 200% increase of CTR in segmented emails, 300% increase of CTR in automatic emails and 350% increase of OR in personalized emails with products from abandoned carts. How did they achieve such results? Find out reading our Case Study!
About the company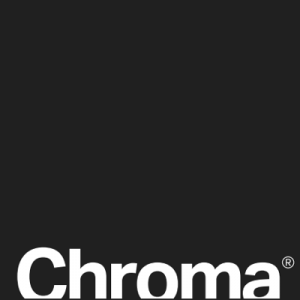 Chroma is a leader in the domestic market and holds a leading position among printing companies in Europe. In 2009, as the first company in Poland, they introduced the service of ordering online printing. Currently, the company offers the most modern platform which allows: automatic pricing and printing, ordering a product in million configurations, an unlimited edition and the option of international shipping and multi-shipping. The offer includes a wide range of products: leaflets, posters, catalogs, calendars, business cards, and innovative types of refining such as gilding, silvering, Soft Skin foil and High Gloss UV or Drip Off lacquer.
Challenges:
Chroma wanted to identify customers visiting their website and segment them using Marketing Automation, get to know their interests and improve email communication by matching the offer to the customers' needs.
Main goals of the implementation:
Segmentation based on interests

Education of customers who have not made a purchase

Abandoned carts recovery

Increasing the email campaigns efficiency

Increasing the audience of webinars about graphic design

Maintaining customer loyalty through discount coupons
Solutions:
Segmentation

based on the products that the customer viewed on the website

Lead Nurturing

– a cycle of three educational emails encouraging a purchase

Abandoned cart recovery

– automatic dynamic email with products left in the cart

Newsletters

with an invitation to a webinar for graphic designers

Sales funnels

implementation that helped to analyze the flow of leads through the subsequent stages of the sales process

Mailings

with a discount coupon for the segments created by RFM panel

Automatic satisfaction surveys

for the new and returning customers.
Effects:
150% increase in the number of webinar participants

200% increase of CTR in segmented emails in comparison to mass mailings

300% increase of CTR in automatic emails in comparison to CTR from mass mailings

320% increase of OR in automatic emails in comparison to OR from mass mailings

350% increase of OR in personalized automatic emails with products from abandoned cart in comparison to mass mailing
What next?
Possible ways of further development possibilities:
Implementation of web push notifications and dynamic web push notifications recommending products from abandoned cart

Implementation of dynamic emails after a visit.