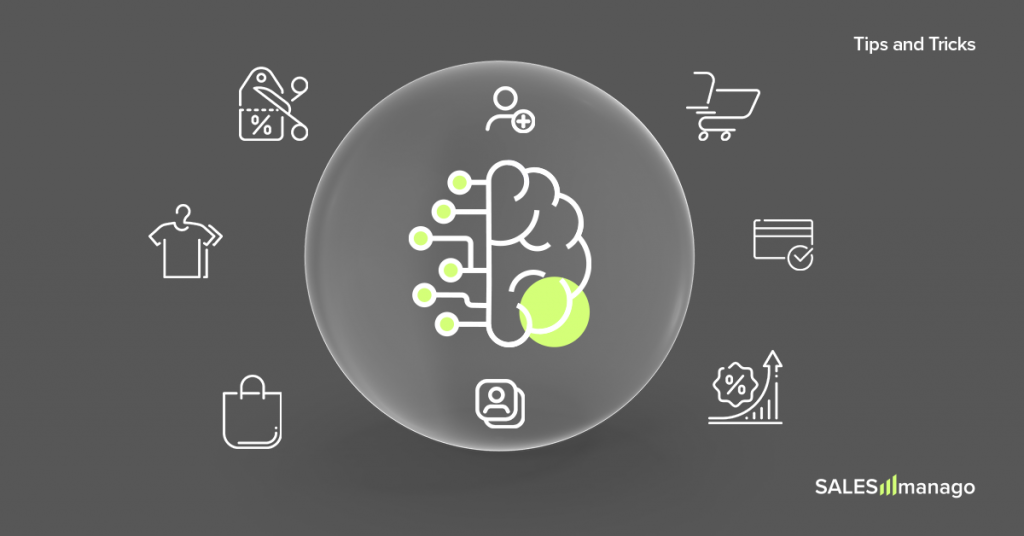 In the ever-evolving landscape of eCommerce, businesses are constantly seeking innovative ways to enhance their competitive edge. One of them has emerged as a game-changer. The role of predictive analytics in eCommerce is multi-faceted and critical for the industry's growth and success.
A Crystal Ball for Marketers?
Predictive analytics is a branch of data analytics that uses historical data, statistical algorithms, and machine learning (including AI) technology to make predictions about future events or outcomes. It involves analyzing patterns and trends in existing data to forecast future behaviors or events. Predictive analytics are beneficial for:
Customer Insights and Personalization – by analyzing past purchase history, browsing patterns, and demographic information, businesses can create highly personalized shopping experiences. Predictive analytics enables the dynamic generation of product recommendations, tailored content, and marketing strategies, ensuring that each customer receives a unique and relevant experience.
Demand Forecasting and Inventory Management – businesses can anticipate fluctuations in product demand, helping them maintain optimal inventory levels, reduce overstock, and minimize understock situations. This not only enhances customer satisfaction by preventing stockouts but also contributes to cost savings and more efficient supply chain management.
Pricing Optimization – by analyzing market trends, competitor pricing, and historical data, businesses can dynamically adjust their pricing strategies to remain competitive while maximizing profitability. This is particularly important in industries with price-sensitive customers and rapidly changing market conditions.
Fraud Detection and Prevention – predictive analytics can identify unusual patterns and behaviors in real-time, helping businesses detect and prevent fraudulent activities. By continuously monitoring transactions and user behaviors, it becomes easier to secure eCommerce platforms and protect customers from potential threats.

Predictive Analytics in SALESmanago
Let's now focus on the capabilities of the SALESmanago platform in the area of predictive analytics and see how you can use them to reduce your costs, improve your marketing efficiency, strengthen your customer relationships, and ultimately increase your profits. Remember: the larger the database and the more customer activity is recorded on your account, the more reliable the results. Predictive analytics can create a feedback loop that helps you continuously improve your marketing strategies and with more data collected and analyzed, the predictive models become increasingly accurate.
Our platform offers predictive analytics at two levels: collective or individual and each of these levels comes with the following predictions:
Customer Lifetime Value (CLV) – refers to the total revenue (or profit) a customer is expected to generate throughout their relationship with your business. At the collective level, it can help you get a clearer picture of your future revenue streams, benefiting financial planning and informing decisions about investments and expenditures. At the individual level, knowing the potential value of individual Contacts allows you to allocate your marketing resources more efficiently and refine your pricing strategies. For instance, you can decide to increase your marketing investments directed at high CLV customers and choose more cost-effective strategies for low CLV customers. Similarly, you may be more willing to offer discounts or incentives to high CLV customers, to secure their long-term loyalty.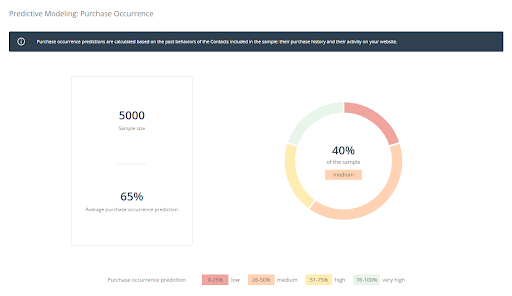 Purchase predictions. SALESmanago's purchase occurrence predictions are based on the latest purchases and recent activity on your website. At the collective level, purchase predictions can help you optimize your inventory levels and set optimal pricing strategies. At the individual level, purchase predictions allow you to adjust your prices based on individual customers' likelihood to make a purchase. Depending on your strategy, you can, for example, decide to intensify your marketing activities directed at customers showing a strong purchase intent, or offer them discounts to help them make the purchase decision.
Attribution predictions. By focusing on the acquisition channels and marketing campaigns that bring in the most customers, you can allocate your resources more effectively. This helps to optimize the return on investment (ROI) for marketing and sales efforts. At the collective level, attribution predictions can help you focus your efforts on the most effective channels and thus increase your conversion rates while reducing unnecessary spending on less productive channels. Additionally, consider applying channel diversification to follow a Risk-Averse Strategy. This way, you can ensure that you are not overly dependent on a single source for sales acquisition, safeguarding your future growth. For individuals, attribution predictions can inform strategies for customer engagement that resonate with target audiences the most.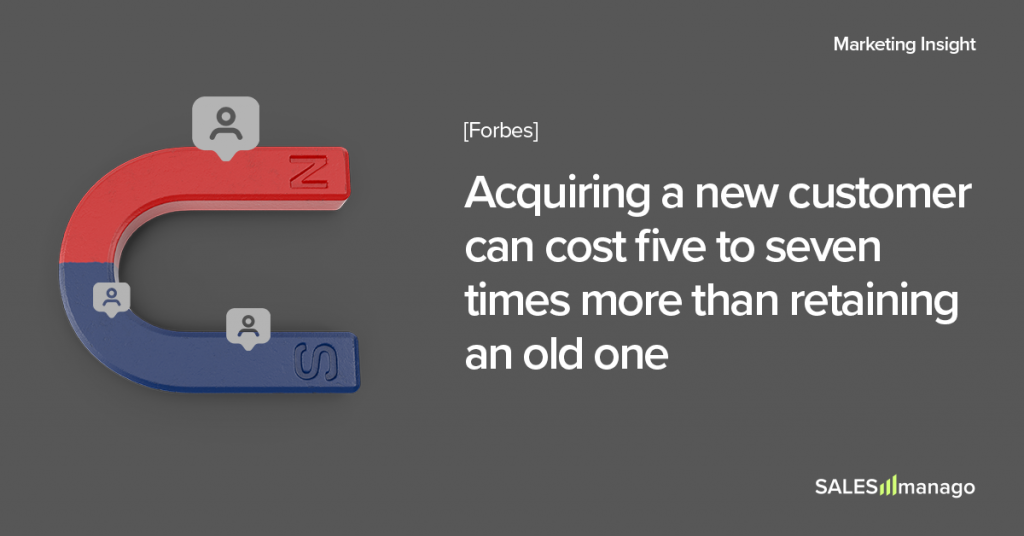 Churn predictions. One of the most interesting areas – it involves forecasting which customers are likely to leave, i.e., stop purchasing your products or using your services. By appropriately addressing churn predictions, you can improve customer retention and reduce revenue losses. If you identify an alarming trend in your churn prediction value, you can implement a global (large-scale) retention strategy to create a more stable and profitable customer base. Similarly, at the individual level, if you detect that a customer is likely to leave, you can initiate proactive retention efforts to try to keep them engaged.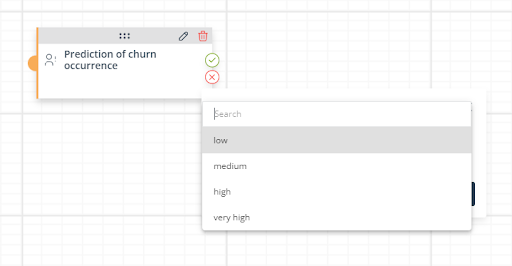 Click here to see how to access SALESmanago Predictive Analytics and benefit from the info
How Predictive Analytics Supercharges Marketing Strategies
And now to the practical part of – how can you optimize your marketing spending with predictive analytics? Glad you asked. Here is an example of the strategy:
Target Contacts who are very likely to make a purchase through free channels like email or Web Push. Such Contacts are likely to make the purchasing decision with little effort on your part.
Target Contacts who are less likely or unlikely to make a purchase through email (free), Web Push (free), and text messages (paid), to increase your chances of reaching such Contacts and making them interested in your offer.
You can implement this strategy in two ways:
Create dedicated emails, Web Push notifications, and text messages (which can be personalized, including 1-to-1 recommendations) and send them to these different groups of Contacts, or
Create a Workflow in which different Actions will be performed for different Contacts based on their purchase prediction value, for example:

If the purchase prediction value for a Contact is very high, they will only receive an email. If the value is different than very high, the Contact will follow the alternative path, receiving an email, a text message, and a Web Push notification.
You can extend this Workflow to take into account the Email Marketing status of your Contacts, for example:

If the purchase prediction value for a Contact is very high, they will receive an email, provided that they have opt-in status for Email Marketing. If they have opt-out status for Email Marketing, they will be added to a Google Ads group of your choice; then, you can target them via Google Ads.
If the value is different than very high, the Contact will follow the alternative path, receiving an email, a text message, and a Web Push notification.
Read on for more use case and feel free to develop your own tactics and strategies based on Predictive Analytics using the simple and intuitive tools provided by SALESmanago.
In conclusion
Predictive analytics is not just a trend in eCommerce; it's a fundamental element that empowers businesses to thrive in a competitive and data-driven environment. The future of predictive analytics holds the promise of hyper-personalization, enhanced customer experiences, and optimized operations, making it an indispensable tool for the industry's growth and success. As technology continues to evolve, predictive analytics will remain at the forefront of innovation, driving eCommerce forward into an exciting and data-rich future.