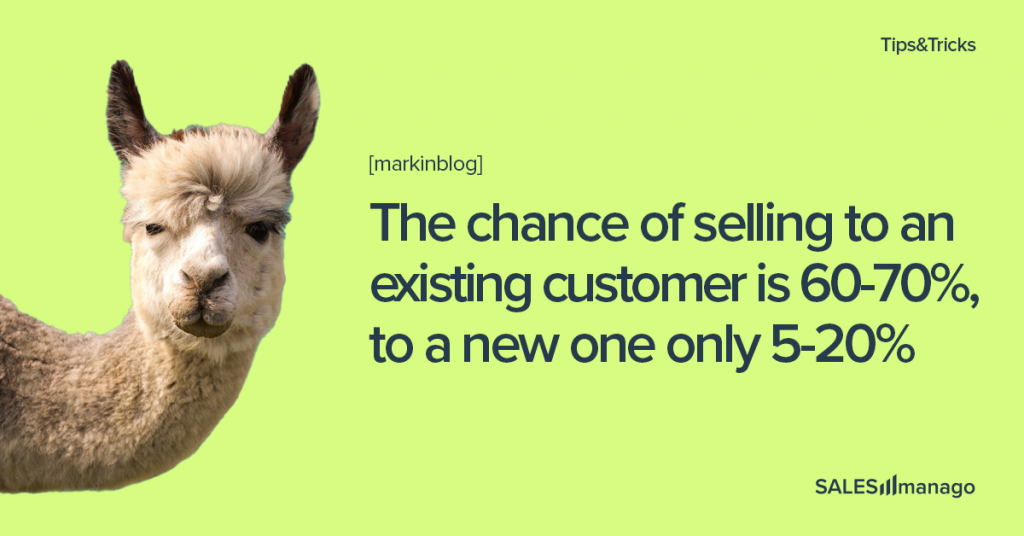 In the previous article, we observed that Lean Marketing requires intelligent, highly efficient small steps instead of great marketing plans. In this article, we will show you 4 practical ways to make such steps so you can find your ideal customers among the existing ones and build true Customer Intimacy with them.

Enhancing the elements of a lean strategy
As we also pointed out in a previous article, certain elements of Lean Marketing strategy require actions to support, and the modern Customer Engagement Platform (CEP) seems more than capable of accomplishing this task.
In fact, leveraging the CEP to promote Lean Marketing practices leads to effects that surpass the requirements in a few key areas, turn personalization into hyper-personalization, and transform personas into real-life, high-resolution pictures of your actual customers!
Buyer Personas – ideal or real?
Shopify's definition of the buyer persona is as follows: "A buyer persona is a fictionalized characterization of your best customer(s) based on information about them and how they use your product or service. These descriptions mirror your various market segments, with names to match the type of buyer.
You might have Stylish Sally and Practical Polly and Discount Daphne as personas in your clothing business, for example, all representing different categories of buyers with similar backgrounds and habits. In this case, Sally might be primarily concerned with looking snazzy at any cost, while Polly is focused on finding more functional, long-lasting outfits, and Daphne really only buys when you have a great sale, but is great for clearing out last season's merchandise."
Most companies, not only eCommerce platforms, use more than one persona; they usually establish 1–5. These personas define the patterns of various customers' behaviors and enable companies to carry out strategies that fit these patterns.
Personas offer pictures of the ideal customer, and contemporary eCommerce, equipped with a CEP, that makes use of 360°customer profiles has plenty of data to derive detailed and comprehensive patterns to establish a persona. Buyer Personas are hidden in your data; they are your actual customers.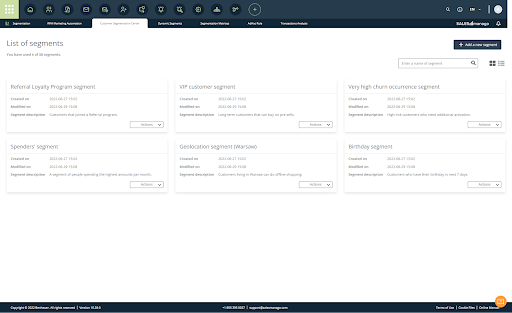 Hyper Segmentation Center goes beyond traditional segmentation with real-time high propensity & churning customers identification and one click availability across all execution channels
Better than personalization
The first steps on a lean way require actions identical to those used in classic marketing activities. It is necessary to segment the market and define the target group for your product. Traditionally, eCommerce segments customers according to psychographic, behavioral, social, budget, and geographic characteristics. This results in the creation of segments.
According to Investopedia, "The term market segment refers to people who are grouped together for marketing purposes. Market segments are part of a larger market, often lumping individuals together based on one or more similar characteristics. Corporations and their marketing teams use various criteria to develop a target market for their products and services. Marketing professionals approach each segment differently, but only after they fully understand the needs, lifestyles, demographics, and personality of the target consumer."
Hyper-segmentation goes much further than this. According to Capgemini, hyper-segmentation is the "advanced and real-time customization of offerings, content, and customer experiences on an individual level." It is not about creating just a few segments capacious enough to contain relatively large groups of people so everyone can fit somewhere. Hyper-segmentation means creating as many segments as possible, sometimes only for a moment or even only for a single customer, to deliver an extremely personalized experience.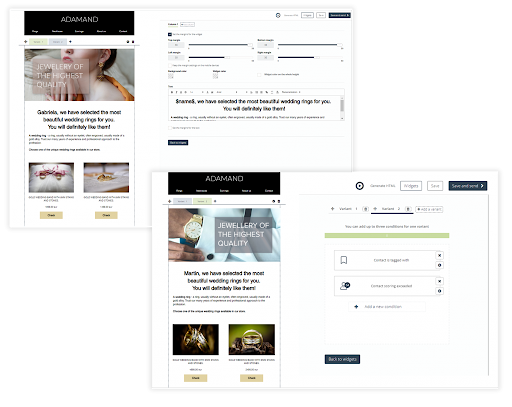 Conditional content is a personalization option that allows you to create different variants of one message. Each variant can be freely personalized by dragging the appropriate widgets into its field.
4 examples of personas and the hyper-personalization of their experience
A new shopper
Target group: A new customer has just created an account and bought first, single product: a car lamp cleaner. The customer did not decide to subscribe to the newsletter.
Your sources of data:
Behavioral data
Segmentation rules
A reason to create such a persona:
This is the perfect opportunity to get to know new customers better and to start creating a bond to ultimately reach the ideal Customer Intimacy level.
What actions can be undertaken?
Using the Customer Preference Center, you can collect information about the car/cars brand and model/models. You may ask detailed questions about car equipment and materials, as well as in what circumstances or weather conditions they are most frequently used. By inviting such customers to subscribe to the newsletter, you can begin the process of a lead nurturing or educating new customers about care processes, such as maintaining car seats based on their materials or cleaning wooden finish. Knowing the kind of car, its purpose, and the details of its utilization (for example, luxury cars are sometimes only driven occasionally, family daily car, and some own a car fleet of trucks), you can easily recommend whole sets of products at the right time of year.
Cross-selling
Progressive profiling
Lead nurturing
Hyper-personalized recommendations in SMS/email/Web Push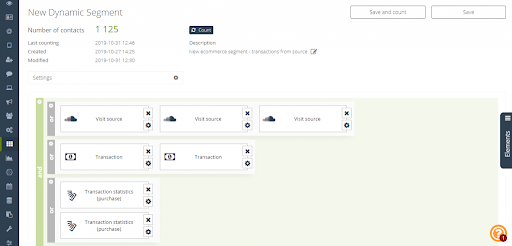 Dynamic Segments are advanced tools allowing you to create and update in the real-time, the groups of contacts, meeting has given set of criteria including CRM data, behavioral and transactional data, at the given moment.
High-value shopper
Target group: Woman, living in a large city like London who spend at least 400 Euros regularly in your shop.
Your sources of data:
A reason to create such a persona:
Targeting groups with a high probability of making valuable purchases is the essential purpose of hyper-segmentation and creating buyer personas. Gender recognition provides an additional opportunity to promote gender-specific products.
What actions can be undertaken?
Using Customer Preference Center and transactional data, you can broaden your knowledge about this valuable customer's needs and preferences. Inviting customer to subscribe to the newsletter allows her to stay informed about how other products are related to the ones they have already purchased. This will provide lead nurturing and lay the foundation for cross-selling. Considerable average cart values and encouraging the customer to take advantage of the Wishlist in their Personal Shopping Inbox could provide useful information not only for recommendations but also for upselling. Actions you can engage in using relevant data are as follows:
Cross-selling
Upselling
Progressive profiling (needs and desires)
Lead nurturing
Website personalization
Hyper-personalized recommendations in SMS/email/Web Push
Shopper you are losing
Target group: Customer who have made purchases irregularly with mediocre cart values from the House and Garden category. Now, the frequency of purchases has begun to drop. They don't browse through the offers and instead use the search bar.
Your sources of data:
Segmentation rules
Behavioral data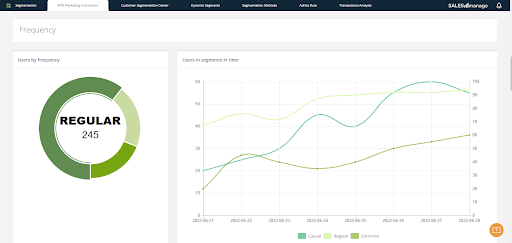 Our shopper is in the casual category

There are 75 contacts in his segment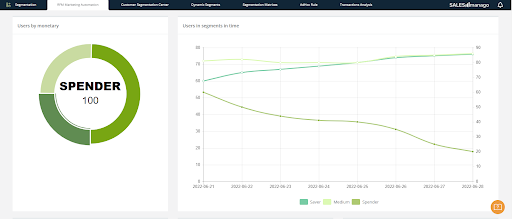 By monetary, he is medium

Medium segment contains 100 users
RFM Marketing Automation is a perfect solution for eCommerce and will help you to successfully implement the customer value approach.
A reason to create such a persona:
People who make purchases irregularly and for average amounts can still be your loyal customers—a garden is something that requires care for years. This segment includes people who do not bother to browse the entirety of the product selection anymore because they know about your offers and have gotten used to seeing certain products, which will be clear from their carts. Since they type the names of the products, these particular ones, or some of them, may not be in stock anymore. Such customers may feel this is where they part ways with the shop.
What actions can be undertaken?
An obligatory win-back campaign should be supported by data gathered via the Customer Preference Center. It is important to get to know what the customer's garden looks like, what plants grow there, and what the small architecture is. Another thing to know is the reason for certain product preferences. Knowing this, you can really hyper-personalize a new, even better set of offers for your loyal customer—after establishing a preferred channel of communication, since this particular person does not like to browse. Additionally, lead nurturing via newsletters can provide the customer with useful information on how to care for the garden using the latest products that are possibly better than those not in stock anymore.
Win-back campaigns
Inactivity alerts
Progressive profiling (garden and products)
Lead nurturing
Hyper-personalized recommendations in SMS/email/Web Push
Shopper who suddenly vanished
Target group: Logged-in customer highly active on the website, browses offers, has subscribed to the newsletter, and is a regular reader. However, they have never bought anything online. Instead, they have made regular purchases of medium-to-high value at the stationery shop. The purchases suddenly ended 3 months ago, but the customer remains active on the website and opens newsletters.
Your sources of data:
Segmentation rules
Behavioral data
RFM
A reason to create such a persona:
If someone suddenly stopped making purchases in your stationary shop but apparently did not lose interest in your offers, this may mean that such a person simply moved! Your network probably does not have a stationary shop in this new area. The customer is apparently attached to your shop and probably treats you like an authority figure in this area, given that they read your newsletters. You are also probably a benchmark for the competition since the customer still browses your offers, though this activity begins to fade. Loyal, attached customers who do not buy items online but have no problem with online communication probably simply do not trust online shopping. Alternatively, they simply prefer to see the products in person and communicate with any available salespeople who then offer further information about the product. This indicates that such a person does not believe that online shopping will provide her with enough care and consulting from the shop's side. It is worth proving her otherwise.
What actions can be undertaken?
Encouraging such a customer to share more about her needs and preferences via the Customer Preference Center using a series of questions about her attitude toward online shopping could change her mind about your shop's attitude toward online shoppers. By knowing her fears and sources of distrust, you can mitigate them. Establishing product preferences and sending hyper-personalized recommendations would prove that she is an important customer, regardless of whether she makes purchases online or in person. Encouraging her to download and use the app could open a new, exciting way of shopping for her, and personalizing the content of the website would make her feel at home.
Win-back campaigns
Inactivity alerts
Progressive profiling (attitude toward online shopping)
Hyper-personalized recommendations in SMS/email/Web Push
Website personalization
Mobile marketing Win-back campaigns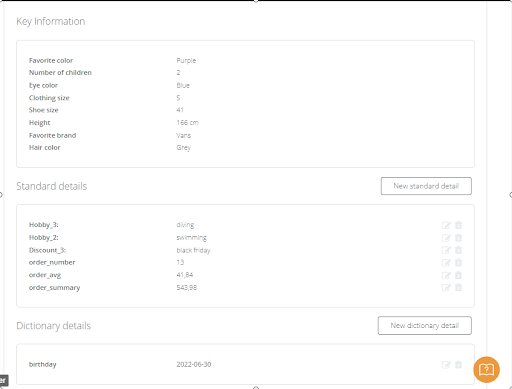 A Contact Card in CDP contains all the information you need to evaluate the contact and diagnose the possible reasons for disappearance both declarative …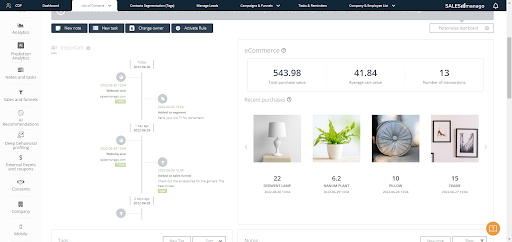 … and behavioral
Wrapping up
In other words, we showed you few ways you can describe:
customers you can start building the relationship with, based on Customers Intimacy
customers especially worthy of nurturing
loyal customers that you are losing for no particular reason, besides they needed your attention in a pivotal moment of your relationship.
These are probably the simplest, yet very promising groups of people. We showed you just four examples, but there are many personas you can construct to find them as real people in your own database – with no additional costs, just with little creativity, the lean way.