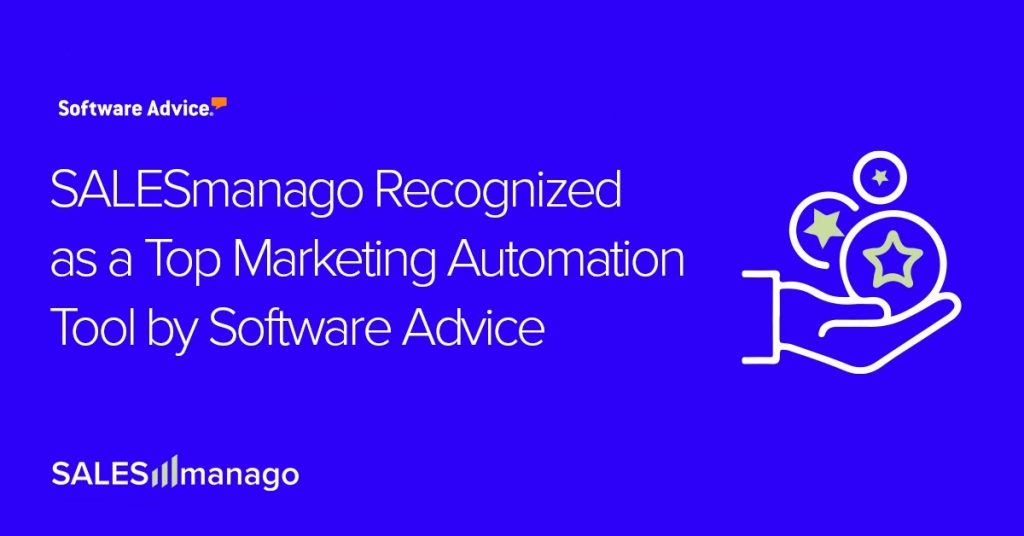 We are thrilled to announce that Software Advice, an established software review and recommendation engine featured SALESmanago in its "Top 5 Marketing Automation Tools To Boost Lead Conversions" report!
This is yet another great honorable mention after G2 Crowd awarded us with a "Users Love Us" badge earlier this year.
The Software Advice report features some of the top marketing automation tools that assist modern marketers with setting up and running digital marketing campaigns smoothly and efficiently. Through hard work, passion, and dedication to what we do, we've been able to reach the top when it comes to helping our clients automate their marketing.
Over 100 reviewers have rated us 5-STARS on Software Advice and 90% of our reviewers are ready to recommend us to their colleagues and peers. Thanks to all our esteemed users who love our product so much.
Check out what our user has to say about us:
"We started using it for automated E-Mails and are beginning to dive deeper into customer segmentation and automated workflows. So far all our expectations were met and if we came up with custom ideas/problems the support team was very accommodating and always quick to find a solution."

"It's very easy to use and it's giving a lot of useful data about products, clients and website. I'm very happy that we decided to implement this solution in our company."
"We had a serious delivery issue with our previous email sending service, and we had to clean our database due to years of improper handling. With the help of customer service and automatic segmentation feature, we managed to reactivate about 25-30%(!) of our emails, after that we remove the useless, dead emails. The result was remarkable in the boost of email revenue. If you want an easy-to-use, feature-rich service with reasonable price, SalesManago is your system."
Thank you Software Advice for recognition, and most of all, thank you to our clients who have trust in our company!