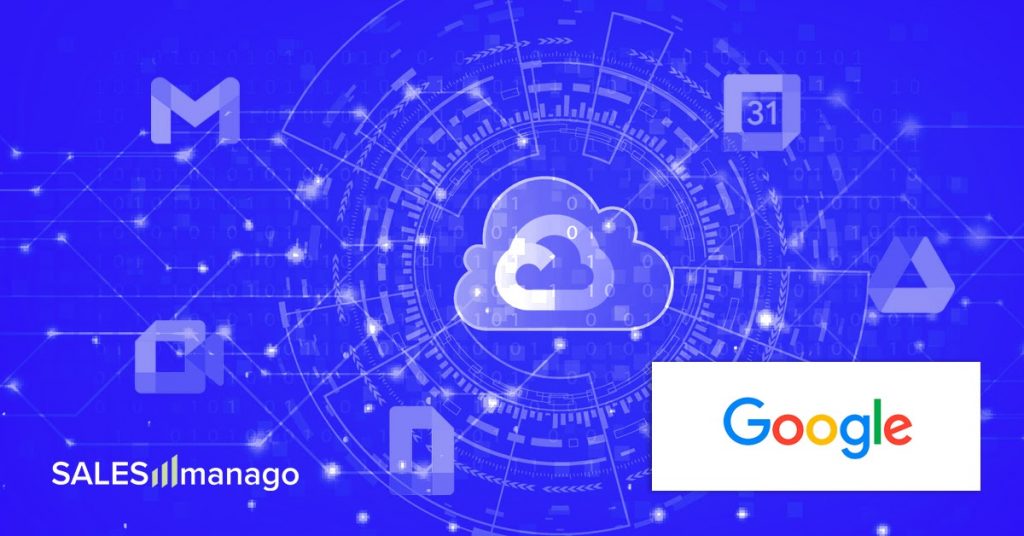 SALESmanago, one of the largest Customer Data and Marketing Automation platforms in Europe, has entered into a partnership with Google. The first initiative is the release of Cinderella AI – a search and recommendation tool for e-commerce that is based on SALESmanago and Google AI visual search engine solutions.
Cinderella AI is an innovative tool that allows you to search for products using images. It uses visual product search technology to improve the shopping experience for customers and has huge business potential. According to the research and advisory company Gartner, firms that redesign their websites and adapt them to support visual and voice search by the end of 2021 will increase online sales revenue by 30%. This is also a feature that consumers expect: according to SocialMediaToday, as many as 62% of millennials want to use visual search while shopping.
To create a tool based on the latest and most advanced technological solutions, SALESmanago decided to use Google's AI visual search engine, which allows you to find and automatically display products that are similar to or match previously selected or searched items, reducing the time needed to make a purchase. With Cinderella AI, online stores can increase conversion rates and cart value by recommending products that match previous choices, engaging in more personalized communication, and responding better to customer needs through recommendations of products available in the store – all based on images selected by users.
"Operating in the martech market, we have observed the rapid emergence of new needs among our customers. They expect these needs to be met immediately, so we have to respond quickly to changes and constantly expand the range of available solutions. Thanks to the partnership with Google and the use of Google's visual AI tools, we have been able to rapidly engineer a high-quality product that is already very popular with online stores around the world," said Konrad Pawlus, Vice President and Founder of SALESmanago.
"Martech is a field in which success is determined in milliseconds and only the best solutions have a competitive advantage. The Polish companies in this sector are European leaders, which bodes well for the development of e-commerce by Polish manufacturers. Such partners are a great value for Google Cloud; it is their ambitions that set new goals for our technologies. We are very pleased with the partnership with SALESmanago and look forward to their next innovative solutions," said Magdalena Dziewguć, Business Director of Google Cloud in Poland.

Working together on the Cinderella AI is just the beginning of the partnership between SALESmanago and Google, which will enable rapid prototyping and faster innovation of martech products. The founders of the company have announced plans to create more solutions based on Big Data and AI, which will be based on the Google Cloud Platform. SALESmanago is currently working on unique tools like advanced multidimensional segmentation using BigQuery – Google's serverless data warehouse that enables scalable analysis of petabytes of data. Another project is Deep Behavioral Profiling, which enables monitoring of all customer interactions with a product, measuring of interest, and personalization. For its development, the company is using Google solutions such as AppEngine – a cloud-based development and web application hosting platform – and Firestore, a scalable NoSQL cloud database for storing and synchronizing data for client-side and server-side programming.
About SALESmanago:
SALESmanago is Poland's largest – and one of Europe's largest – Customer Data and Marketing Automation Platform. In 2021, the company plans to achieve revenue of PLN 90 million (USD 23 million). The company employs 255 people and is based in Kraków. SALESmanago is used by more than 2500 clients, including global brands like Victoria's Secret, Lacoste, Starbucks, Vodafone, and AS Roma; many Polish e-commerce companies, such as 4F, Inglot, W. Kruk, BIG STAR, Drogerie Natura, twojesoczewki, KrakVet, 5.10.15, and Bytom; and a strong group of dynamically developing organizations, like Ania Kruk, Lilou, Preorder.pl, R-Gol.pl, Drogeria Pigment, Bobby Burger, and the Siepomaga foundation. The company was founded in 2012 by Grzegorz Błażewicz and Konrad Pawlus; among the company's shareholder is Rafał Brzoska, CEO and founder of InPost.
About Google Cloud
Google Cloud enhances an organization's ability to drive digital business transformation with the best infrastructure, platform, industry solutions, and expertise. We deliver comprehensive, advanced, and fully integrated cloud solutions that leverage the latest Google technology to help businesses operate more efficiently, adapt to change, and innovate the future. Customers in more than 200 countries look to Google Cloud as a trusted partner to solve their most important business challenges.