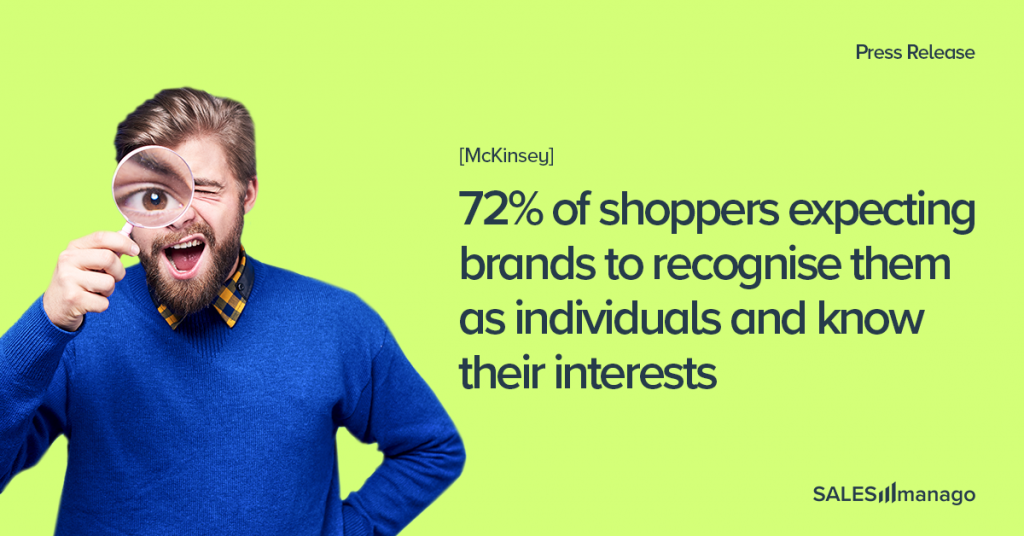 Knowing your customer and knowing your partner is not all that dissimilar. The difference between them, however, is that knowing your customers is easier. With customer expectations changing, it's a great time for brands to assess how to create lasting customer relationships. 
With the rising trend of authentic marketing, consumers are more interested in brands that understand their needs. But true value comes from creating intimacy on a one-to-one level. Consistency, authenticity and personalisation are key principles in creating this connection and enhancing a brand's level of customer intimacy. For online retailers, adopting lean marketing strategies and customer data platforms could deliver just this.
If brands can analyse and understand consumer behaviour, both parties can have a smooth experience and a mutually beneficial relationship. So, how can you create this perfect match?
Ensure you understand customers' changing expectations
The online world is full of algorithms presenting personalised content to users. How often have you been scrolling through your instagram feed and products have appeared that you have been discussing or browsing for? It's a daily occurrence, and it embodies a growing shift in customer expectations, showing what they have grown accustomed to and now expect from brands – and that's tailored, personalised content.
The pandemic initiated an ecommerce boom that, while still at strong levels, has begun to level off as people return to brick-and-mortar shops and cost-of-living repercussions tighten budgets.
In an increasingly competitive ecommerce market,  it's even more essential for brands to understand their customers' needs, with 72% of shoppers expecting brands "to recognise them as individuals and know their interests".
This highlights two things in particular. One, that you need to make the experience as convenient as possible, helping the customer to find and purchase their desired product(s) with ease. And two, this comes from accruing a deep understanding of each customer's specific preferences, needs, likes and dislikes. But how do you execute such a strategy to its full effect?
Personalise your strategy with lean marketing
To achieve true customer intimacy, every aspect of your marketing strategy needs to be catered towards this. In order for your content to be streamlined and tailored to customers, your overall strategy needs to be as well. This is approaching marketing the lean way.
By taking the lean route, you're streamlining the entire process to remove any unnecessary activities that don't deliver value to the customer. Instead, you're developing a coherent, optimised and adaptable strategy that focuses on what the consumer really cares about, saving massive amounts of time and costs.
Personalisation has risen to become a vital marketing tool. From emails and live chats to website popups and social media, you're creating consistent and authentic communication specific to each individual customer across all touchpoints. However, to create such personalised communication, you need access to customer data, behaviour and trends.
This insight also needs to be joined with an adaptable and reactive strategy. How often have you been browsing a website and been presented with previous searches, suggestions for products and 'we think you might like this' options. Habits change, and your strategy and content needs to adapt accordingly.
Use customer data platforms to collect data and adapt in real-time
Knowing your customers has always been a gold standard for marketing. But strategies shift quickly. Days gone by of using research groups to acquire consumer knowledge and produce more generalised campaigns have been transported into an online world of data and website activity for a more targeted approach.
Customer data is now marketing's gold standard. Marketers have the ability to do more with less, and this should be a key ambition. Customer Data Platforms (CDPs) are able to accrue data on customer activity and behaviour to create personalised communication and content. But even with this data, opportunities are being missed. The evolution of CDPs, AI and zero-party data is delivering a new level of intimacy.
For example, CDPs are able to accrue first-party data that shows crucial website activity metrics, opening your eyes to how customers interact with your site and what products they are interested in. But where you can develop true customer intimacy is by collecting zero-party data.
This refers to information requested by brands that is willingly and directly provided by customers – for example, how often customers want to be communicated with and what items they wish to hear about.
Armed with all of this data, brands can then create fully rounded customer profiles to personalise all aspects of their website, content and communication. Not only this, but these CDPs can respond in real-time to customer website activity.
This real-time personalisation allows you, for instance, to retain customer interest in watched products as they browse, and subsequently offer further recommendations. If they like what they see, the trust and intimacy between brand and customer will grow.
Forming the perfect match
Customer intimacy is everything. With so much content being flashed on our screens, being able to offer true personalisation can set you apart. This comes from acquiring a deep understanding of your customers' specific needs and developing targeted campaigns and communication to meet these needs. For this to thrive, a lean marketing strategy that is driven by technology like customer data platforms can open the doors to new levels of intimacy.
If online retailers aren't taking advantage of personalisation, then both parties in the relationship are missing out. Customers aren't receiving the personalised experience, missing out on products they may like, and ecommerce retailers are missing out on valuable revenue gains, efficiency and loyalty metrics.
And for relationships to work, you need to be fulfilling each other's needs. That way, you may just find your perfect match.