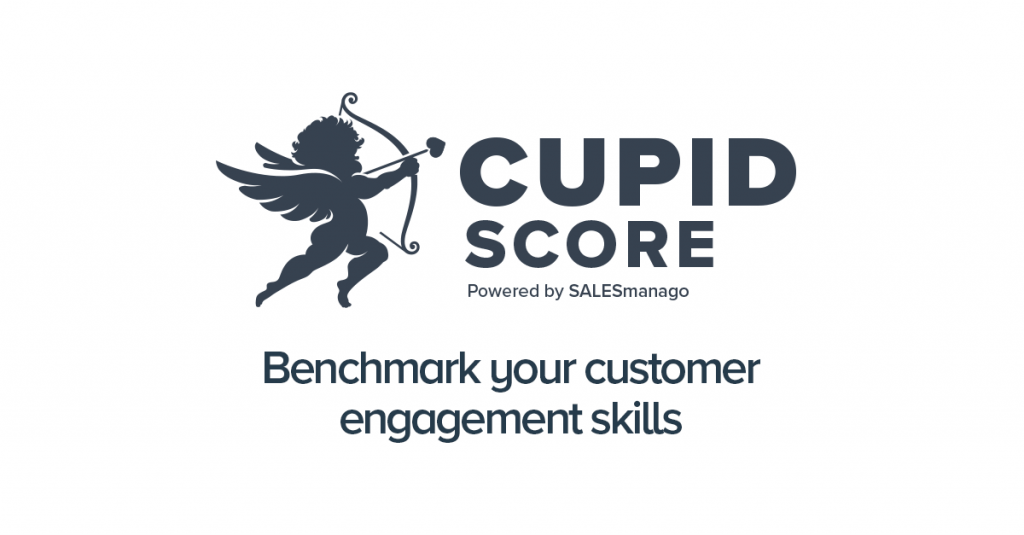 The assessment is free and provides a breakdown of results across five key areas: Convenience, Understanding, Personalization, Intimacy, and Data
Over a third (34%) of eCommerce marketers across Europe wish they had a standardised method for evaluating customer engagement. That's why Customer Engagement Platform SALESmanago has launched CUPID Score, the new industry standard to measure customer engagement and experience.
CUPID Score helps marketers to understand how effective their company is in building bonds with customers across five key areas: Convenience, Understanding, Personalization, Intimacy, and Data. Marketers can take the assessment for free and receive a bronze, silver, or gold CUPID Score certification based on their results.
Greg Blazewicz, CEO at SALESmanago, commented: "Understanding your ability and current approach to customer engagement is critical. CUPID Score is an all-encompassing assessment tool designed to help marketers assess their strengths and identify opportunities for improvement, which is vital at a time when customer loyalty is fragile.
"CUPID Score serves as a valuable guide, providing marketers with a comprehensive breakdown and actionable steps to enhance their relationships with customers, giving them a competitive edge in the current climate. There's been a huge gap in the marketing e-commerce market for measurement, and CUPID Score answers this need," Blazewicz added.
The company's recent survey of 250 eCommerce marketers across Europe identified the need for better industry measurement. The survey found that almost a third (30%) would like to have a process to measure customer success metrics against industry benchmarks, and 28% believe having a certification or rating for customer engagement efforts would benefit their business. CUPID Score will help identify successes and failures and provide further recommendations on how to improve customer intimacy.
When asked what aspects of customer engagement were the most difficult to measure, convenience (24%), data insights (22%), and Customer Intimacy (22%) were identified as the most challenging to marketers.
To find out your CUPID score, visit the website here: http://www.cupidscore.eu/
-END-
About SALESmanago
SALESmanago is a Customer Engagement Platform for impact-hungry eCommerce marketing teams who want to be lean, yet powerful, trusted revenue growth partners for CEOs. Our AI-driven solutions have already been adopted by 2,000+ mid-size businesses in 50 countries, as well as leading many well-known global brands such as Starbucks, Vodafone, Lacoste, KFC, New Balance and Victoria's Secret.
SALESmanago delivers on its promise of maximising revenue growth and improving eCommerce KPIs by leveraging three principles: (1) Customer Intimacy to create authentic customer relationships based on Zero and First Party Data; (2) Precision Execution to provide superior Omnichannel customer experience thanks to Hyperpersonalization; and (3) Growth Intelligence by merging human and AI-based guidance, enabling pragmatic and faster decision making for maximum impact. For more information, visit: www.salesmanago.com
Media contacts
For further information please contact Victoria Hourigan, vhourigan@thecommsco.com,
+44 (0)7584 769496