Almost everyone knows that information about customer visits and purchases in the store can be used to build advanced product recommendations. What new opportunities based on AI are opening up for companies using marketing automation solutions?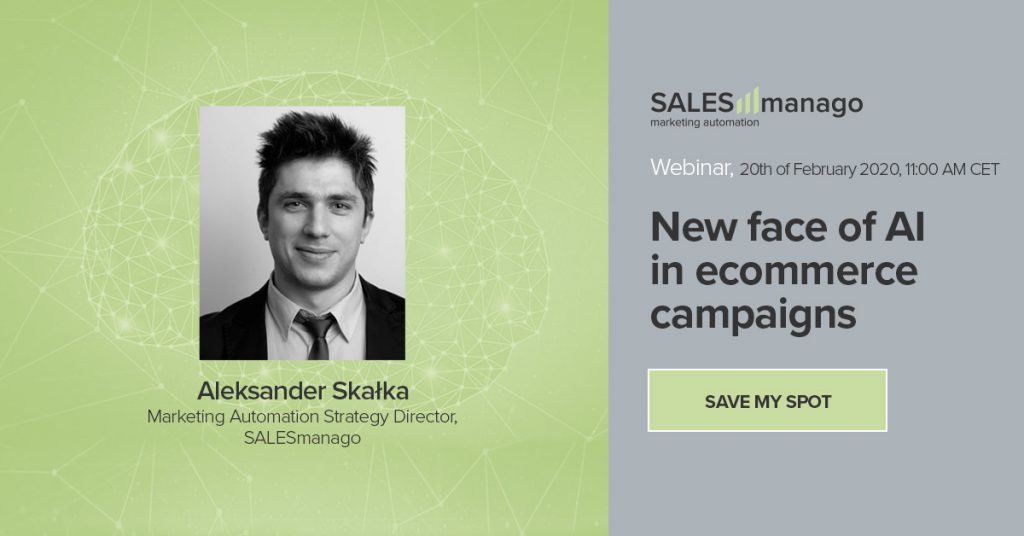 Join the presentation hosted by Marketing Automation Strategy Director and learn:
what data is used to build recommendations and predictions,
how to use AI to increase the retention and customer's lifetime value,
how to optimize your marketing activities thanks to AI.
Thursday, February 20th, 11 AM CET
Register here