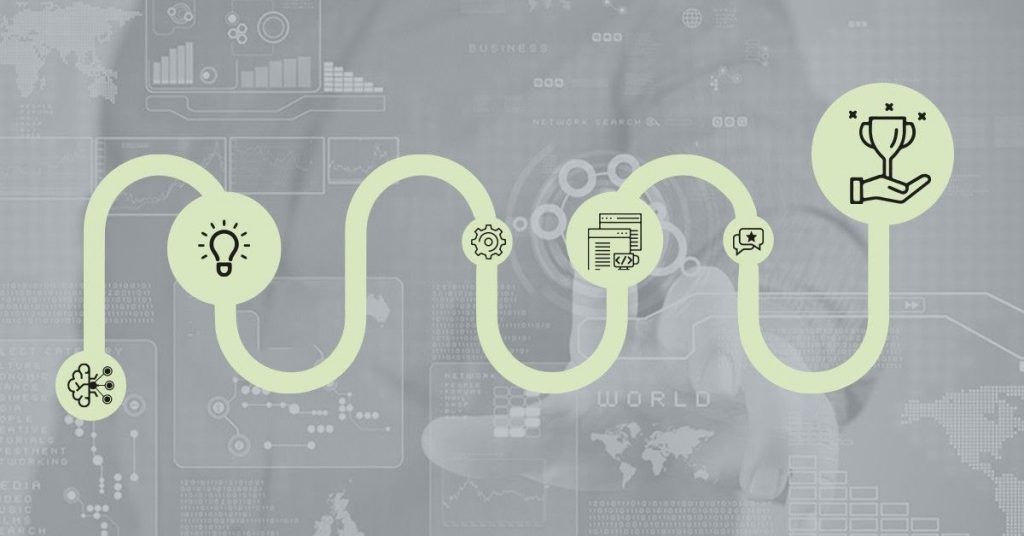 The intensive work we do with our Customer Advisory Board consisting of over 100 CMOs, results in the rapid development of new functionalities. We see to it that our clients are always one step ahead of the competition. The second quarter was thus far very fruitful in new, key developments, oriented predominantly towards our large, corporate clients. We're glad to present to you what our world-class IT department provided for our beloved client.
The second quarter was as usual abundant with new developments, which we're describing in detail below. Some of them are a result of working closely with our clients, and some are the effect of our innovative solutions, which serve to make eCommerce marketing even more efficient and more intelligent.
Mobile Marketing 2.0 with Whatsapp and Viber channels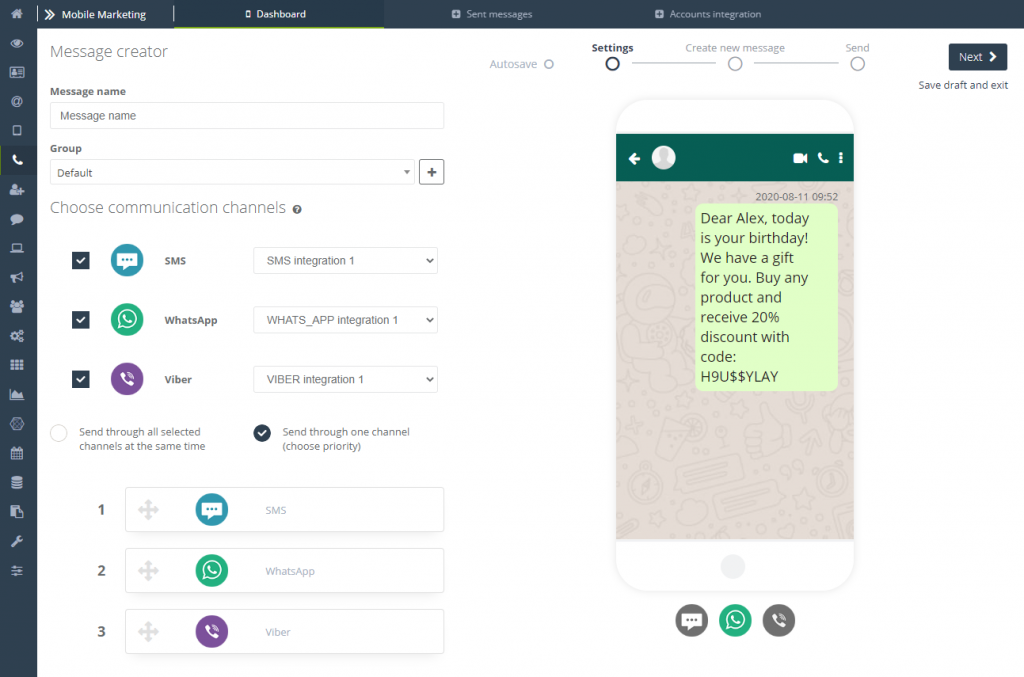 In our newest release of mobile marketing, not only did we redefine the process of SMS messaging in eCommerce, but we also focused on new, growing channels – Viber and Whatsapp. As one of the first marketing automation platforms to integrate these channels, we expand upon the available ways our clients have to communicate with their customers.
A growing number of people are using advanced communication methods allowing for multimedia exchange. A lot of users also prefer these channels when it comes to customer service. Starting now you can automate your marketing with modern communication channels using SALESmanago.

Dynamic segments enriched with more data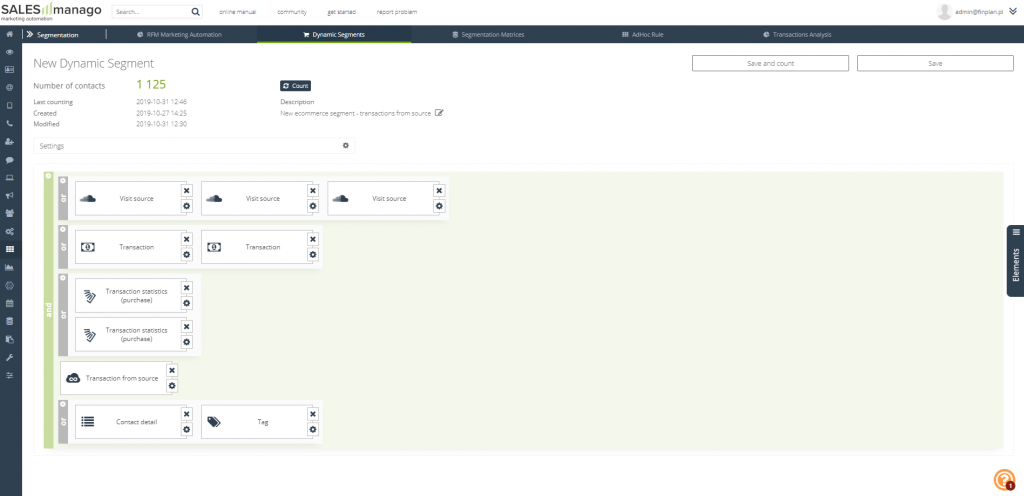 In the last quarter, we released an entirely new feature for building segments. The intuitive wizard allowed our users to build dynamic segments based on behavioral and transactional data. In the newest release of this feature, we've expanded the segmentation with the possibility of using the CRM data – tags and contact details. By giving our clients an even more developed and useful tool for the creation of advanced contact groups, we allow for precision targeting of your campaigns.
Live Chat – a modern communication nexus for eCommerce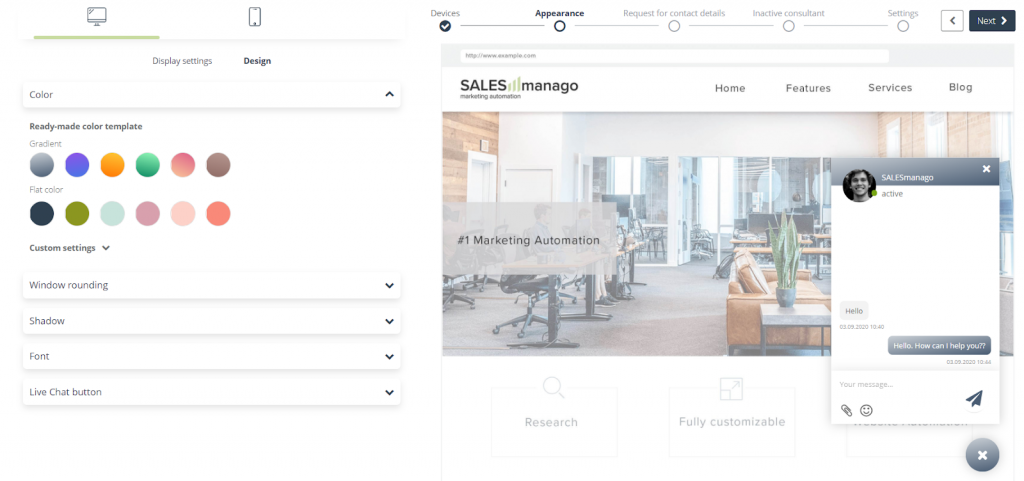 We're proud to present you with the best Live Chat, specifically developed for the most demanding companies, with advanced features dedicated to large eCommerces. The second quarter of this year represents a veritable revolution in our Live Chat feature, which becomes a powerful communication nexus for the ever-more demanding companies operating in the B2C industry.
The new Live Chat allows the user to progressively increase the quality of conversations, with the advanced options of conversation management, like the canned-responses library, a quick sneak-peek of messages composed by the users which they haven't sent yet, the ability to move the conversation to another consultant, advanced consultant work reports, and the detailed analysis of conducted conversations.
The Chat window can be perfectly fitted with any website, with the advanced image customization options. We fully recreated the Chat wizard, taking into account the numerous constructive remarks from our clients – in order to improve the look and the functionality of this tool.

DMP and Google Ads integration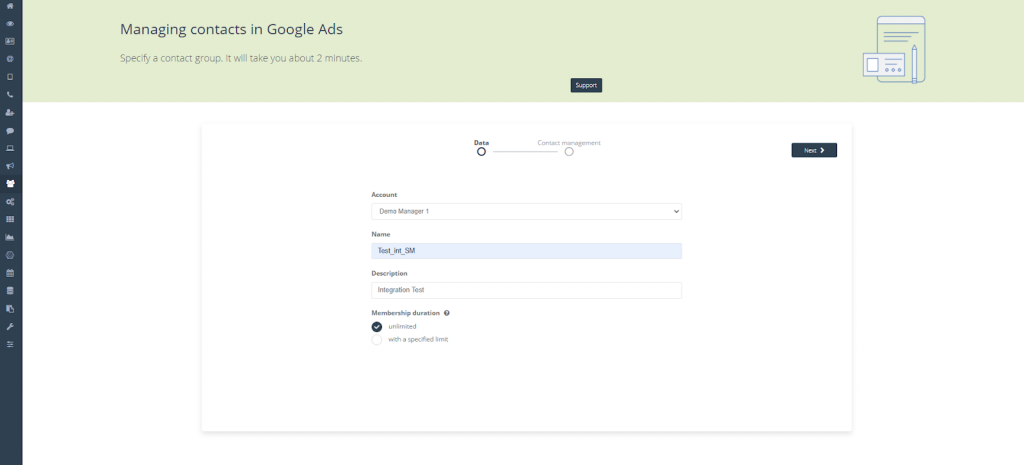 Another completely new feature added to SALESmanago is the ability to build targeted groups in Google Ads and DMP. The feature is similar to Custom Audience, which our users have already been able to create in our system, but which now allows targeting of defined contact groups in Google Ads and DMP with appropriate messages. Right now, the feature is being beta-tested by our largest clients and will be available to everyone within a few weeks. If you'd be interested in it – contact your marketing automation specialist.
Email marketing dashboard.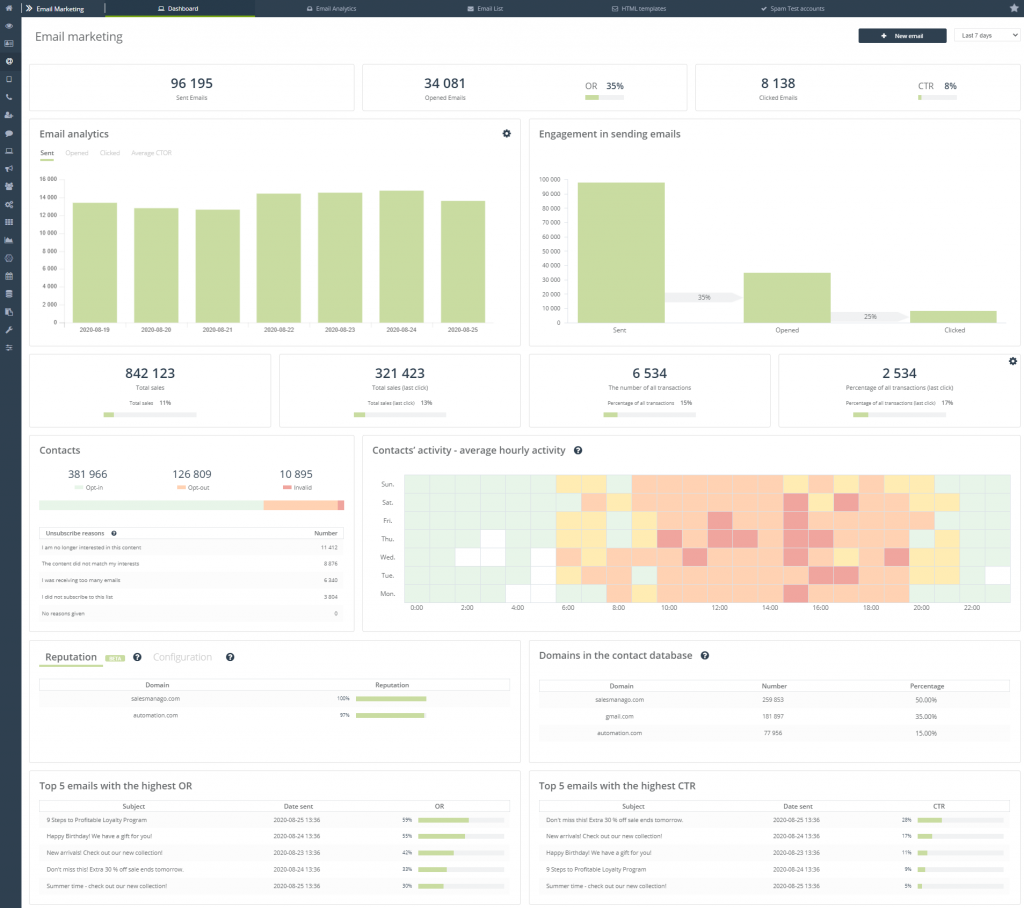 Between all the completely new features, we haven't forgotten about improving the basic functionalities of our platform. We created a new e-mail marketing dashboard, which brings the analysis of the effectiveness of your email marketing activies to a new level, even clreaer and more informative than before.
Just like the previous summary, we will end this one on a quote: "The one who stands still, goes backward" (Michal Witkowski, Margot) – we assure you that we take this piece of wisdom to heart – and keep upgrading our system to face the high demands of our users.

In case of further questions, please contact us: konrad.pawlus@salesmanago.com
marketing automation
marketing automation