Only last year we launched 8 new big features and added 1420 innovations to existing solutions that help our customers to outpace their competition. Thanks to our proprietary, cutting edge technological framework, the time to market is unattainable by other vendors. We have created a special website where you can monitor all new features introduced in 2019 and development plan for 2020 and vision how we see our platform in the next 2 years. It's available here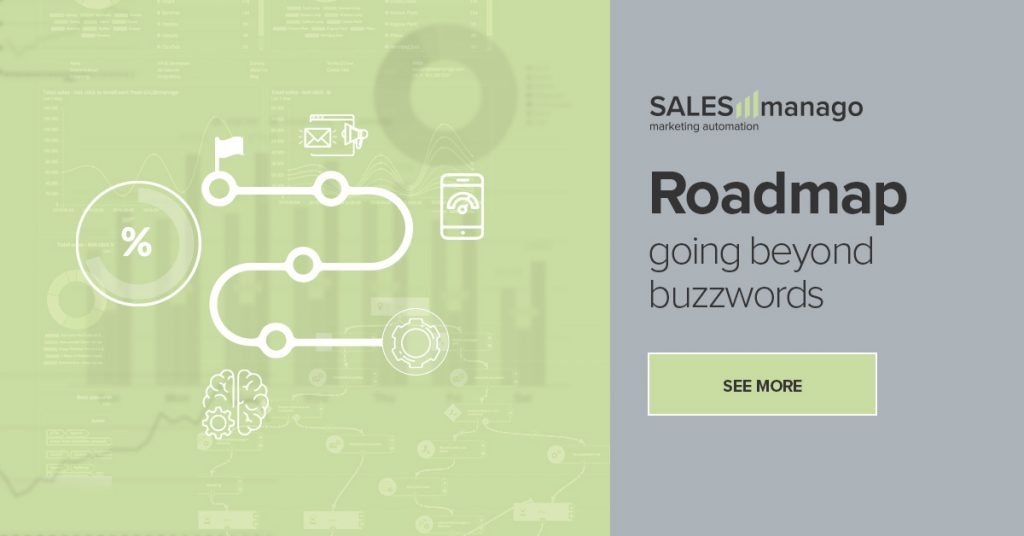 Our product planning is executed with very close cooperation with our CAB (Customer Advisory Board) that consists of CMO's of 100 of our largest customers worldwide from eCommerce and Retail Industry.
"In the last 2 years SALESmanago from marketing automation solution developed into a fully fledged Customer Data Platform with seamless omnichannel execution that is loved by mid-size and enterprise customers. We are currently the most native feature rich platform on the planet with extremely attractive time to value. Our framework enables our enterprise customers deploy even advanced processes in a maximum 3 month period of time." says SALESmanago Founder and CTO Konrad Pawlus.
In 2019 we introduced completely new dynamic segmentation, cross-channel revenue attribution analytics, website automation for anonymous users and exciting deep behavioural profiling with semantic webhooks.
The plan for 2020 is also very ambitious with key highlights to be implemented right in a couple of days like:
AI powered transaction predictions, churn and LTV prediction,
Mobile Marketing 2.0 with new channels like Whatsapp, Viber, Messenger, Telegram.
And new exciting features in the coming quarters including:

Product Search Engine AI Recommendations,
New Omnichannel Campaign Builder,
Real time sales funnel view for eCommerce,
More information salesmanago.com/info/roadmap