Ecommerce Day in Milan is the most important event for Ecommerce sector in Italy. The conference is dedicated for everyone who is interested in Ecommerce, Omnichannel, New Retail, Fashion and Luxury.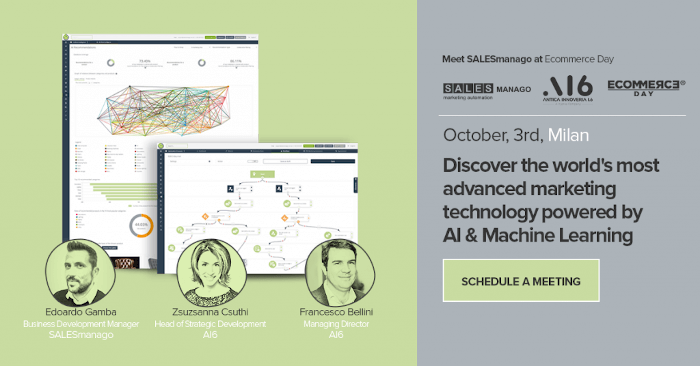 Why visit our stand at Ecommerce Day?

Discover the world's most advanced marketing technology powered by AI & Machine Learning
See our completely new analytical features – Cross Channel Revenue Attribution and website personalization capabilities
Get useful tips about marketing automation implementation and its results

Ecommerce Day in Milan is the main event for Ecommerce, so we believe that it will be a great opportunity to meet everyone who thinks about implementation marketing automation in their online store

Schedule a meeting with our Italian team here.

See you in Milan on October 3rd!