Probably all of us had the opportunity to meet with the loyalty program while doing even everyday shopping. In exchange for a specific amount of money spent on purchases, companies offer additional benefits, often in the form of a discount on subsequent purchases. What are loyalty programs, what can we gain from them and how can marketing automation help us in this? Let's take a closer look!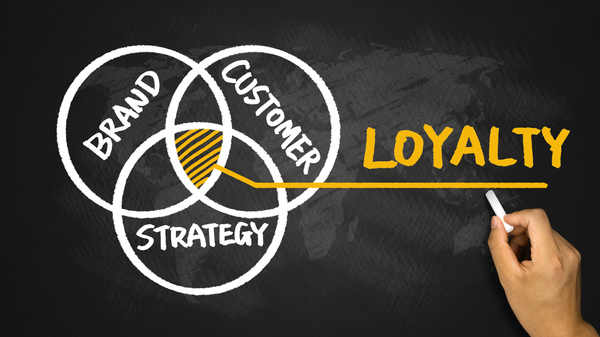 What is a loyalty program and what are its goals?
One of the basic and at the same time effective marketing tools is a loyalty program, which not only works well in e-commerce but can also be very helpful for B2B or B2C businesses. In order to better develop the idea of a loyalty program, it is worth to start by quoting its classic definition created by Kotler himself, who is considered by many to be the father of modern marketing. According to Kotler, a loyalty program is one of the tools of consumer promotion used in sales, defining it as a program in which consumers are rewarded depending on the frequency of purchasing products or services of a given company and the size of purchases.


The main goal of most loyalty programs is not only to build loyalty to the brand, but also to create relationships with the client. This is confirmed by the fact that the statistical, brand-related customer spends 31% more and 50% more often decides to buy new products or services.
Loyalty programs, usually based on collected points, offer numerous benefits for loyal customers. Most often these are: discounts, access to special offers, free delivery, additional consultations or the possibility of receiving 10th or the next product for free or at a lower price. All of this makes customers willingly participate in loyalty programs. According to statistics, as much as 70% consumers use such programs.


What can we gain from loyalty programs?
It is also worth presenting the benefits for the other party, i.e. what does the company gain by using loyalty programs? A huge advantage is that customers decide to make more frequent and bigger purchases, which makes sales more stable. In many cases, it is also possible to change the habits of customers, who more often decide to buy online by giving up traditional shopping. An important benefit is also an increase in the competitive advantage.


Get to know the loyalty program in practice!
It is worth noting that a well-thought-out and properly conducted loyalty program is a long-term profit for the company. Global brands such as Starbucks are aware of this and in their international loyalty program, Starbucks Rewards focuses on rewarding loyal customers who decide to pay using an app or a registered Starbucks Card. As a result, you get 1 star for every 2 zlotys you spend, so the rule is simple: the more stars you spend, the more benefits you get. The stars earned are collected on the customer's individual account in order to be able to use them to pay for further products.
It seems to be a very simple solution, but is it also effective? The Starbucks loyalty program in the USA has attracted over 13 million active users. In addition, transactions made with Starbucks cards amount to about 36% of all Starbucks transactions on the American market. According to the Wall Street Journal, one of the most well-known business newspapers, US citizens have already collected more than 1 quadrillion dollars on their Starbucks cards!


How to create a loyalty program in the SALESmanago system?
Step 1
The entire mechanism of a loyalty program can be started by setting up a contact form on the website with information about the possibility of participating in such program. Thanks to this, we have the chance to enlarge the database with more contacts and start communicating with them.
Remember to add a button with an OPT IN link (i.e. a link by which someone confirms the correctness of the data) in a visible place in a registration confirmation e-mail. The person who confirms the subscription in this way will be able to receive information about promotions and discounts.
The confirmation e-mail can also contain a short description concerning the details of the loyalty program and, optionally, a link to the terms and conditions.
Step 2
From the very beginning of planning a loyalty program, it is worth considering how many stages it should have. Here, sales funnels will be extremely helpful, which will help you segment contacts depending on the stage of the contact.
The whole mechanism will be based on scoring points, so in this step we should also define the thresholds, i.e. after gaining how many points the contact will move to the next stage.
For example, our loyalty program will consist of 3 stages:
1st stage: Silver (0-150 points) → 5% discount
2nd stage Gold (151-300 points) → 10% discount
3rd Stage Diamond (above 300 points) → 15% discount
Step 3
In the next stage of planning the implementation of the loyalty program, we should consider what actions we want to reward our customers for and which of these actions are the most important for us. For example, we can reward our customers for visiting a website, for making a purchase above X amount or for opening e-mails.
Each of these actions can be marked with a specific number of points. Here it is worth to use scoring points, which will easily help us to sum up points for a specific action.
Caution:
If you do not want to resign from the current contact scoring, we recommend using the scoring tag. With a specific tag we can mark our loyalty program and base it on its scoring points.
Examples of points awarded for a specific contact activity:
5 points for subscribing to a newsletter and giving opt-in consent
5 points for opening any e-mail
10 points for clicking a link in an e-mail
10 points for entering the blog
5 points for entering the website (visits over 1 minute)
In case of an e-commerce business:
2 points for adding products to your cart
Points awarded for making a purchase depending on the amount spent by the customer:

50-100 USD – 50 points
101-150 USD – 100 points
over 151 USD – 150 points
Step 4
After determining which actions we will reward our clients for and how many points we will assign to them, it is worth considering the implementation of this plan. In this case, we can use automation rules that will automatically allocate a specific amount of points for a given action and move contacts to a specific stage in the funnel after reaching X points.
Examples of rules concerning adding points for a specific activity:
Adding 5 scoring points for opening any email: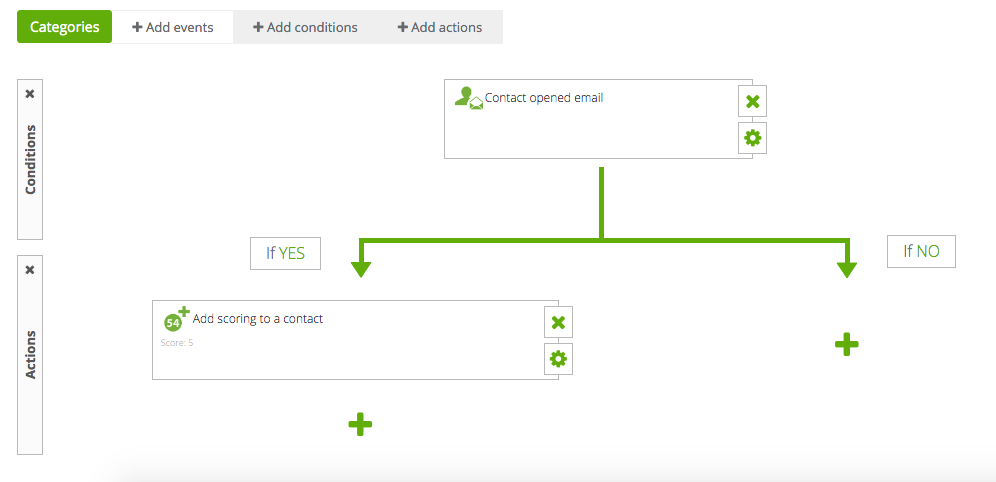 Adding 150 scoring points after making a purchase for an amount above USD 151: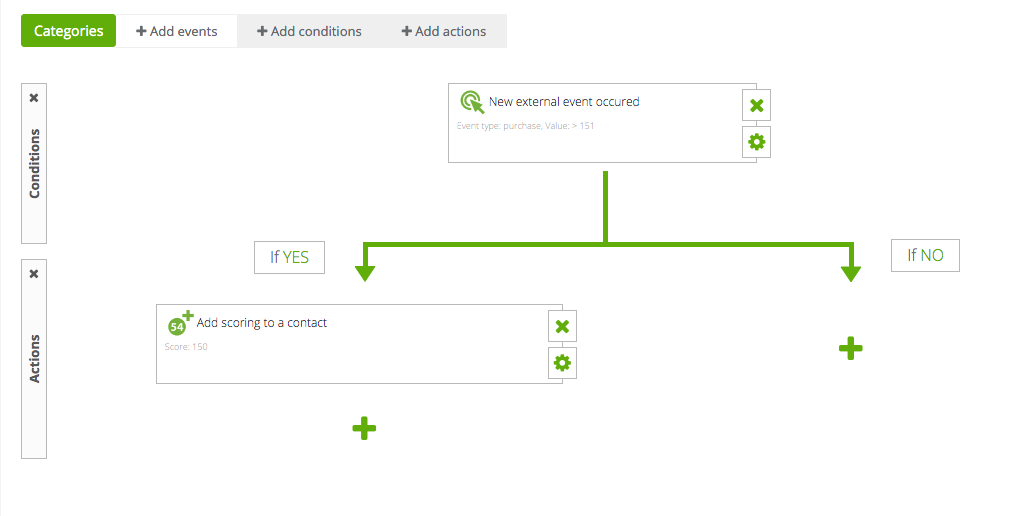 An example of a rule transferring contacts to the next stage of a loyalty program:
After exceeding 150 scoring points, the contact will be transferred to the second stage of the loyalty program. The funnels used were those mentioned in Step 2 of the implementation of the loyalty program.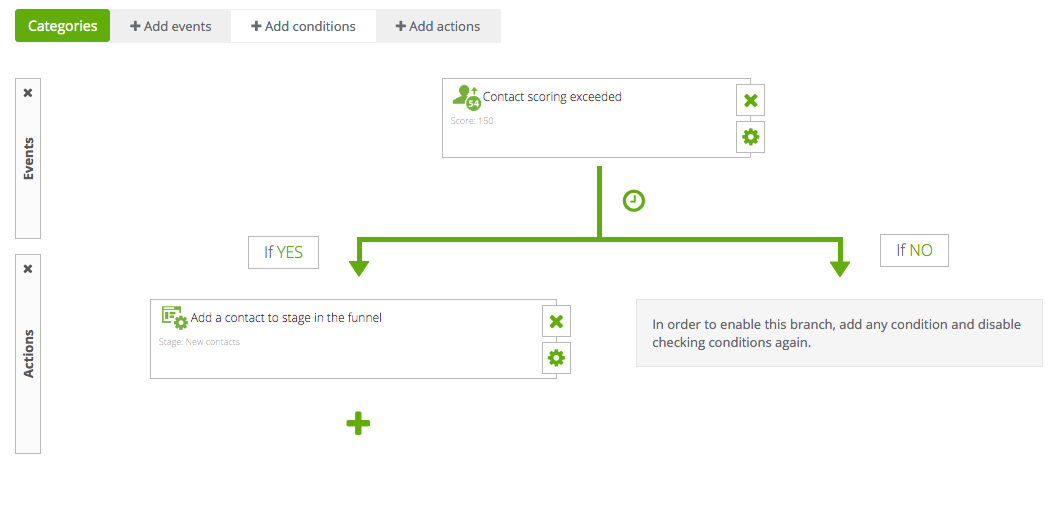 Thanks to the mechanism of loyalty program described above, you can e.g. check how many contacts are at a particular stage of the program or have an insight into the most loyal contacts and adjust the appropriate offer to them. In order to make the whole process even more effective, it is worth enriching it with other solutions offered by SALESmango, such as: dynamic e-mails or web push notifications if contacts do not react to our e-mails. Loyalty programs also works well in combination with the educational lead streaming cycle, which will prepare your customers to make a purchase and allow for constant contact with them. In order to recover inactive customers, it is also worth implementing a win-back campaign, using which you can re-establish customer relations.

In conclusion, the definition of a loyalty program that was presented at the beginning of the article is still valid and applicable in various industries. The loyalty program used by the Starbucks brand confirms that a simple and understandable loyalty program can be extremely effective and can effectively increase profits. With the help of SALESmango, you can achieve this goal and improve the analysis and control of the entire loyalty program process.