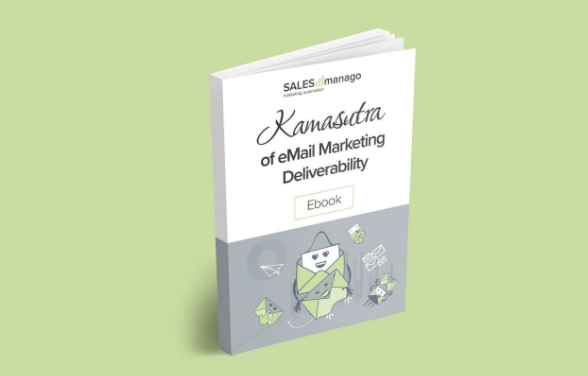 Many companies underestimate the sensual art of email campaigns. Composing a message and gently pressing the "send" button may seem like the easiest, most natural act in the world. But you'd be surprised how big a part is played by this kind of foreplay as 85% of emails tragically remain unopened. Avoiding your first advances from being shot down so early requires flexibility and careful contortions of various parties involved in this process. Download free ebook based on SALESmanago's unique experience of delivering daily 200 mln emails of the world's largest brands.

Email marketing remains one of the most popular and widely successful marketing tools due to its simplicity and the boundless possibilities of customization. Email conversions consistently result in substantial sales boosts. But before you can go deep into the relationship between you and your customer and can give them everything they need, you have to make your prospective partner aware of exactly what you can give them.

Spark the connection
We've analyzed hundreds of thousands of email campaigns and determined that it may be a good idea to share with you some of our findings, just so you are aware of how difficult it can be to even start a successful relationship.
---
Discover the most advanced marketing automation platform
---
As industry pros, we've compiled our various techniques, and combined them with generally useful information in this handy ebook, containing the sum total of our knowledge on how to make sure your company is as nimble as it needs to be and make sure your messages successfully get to your customers' inboxes.

From this guide you will learn:
how to build your mailing list correctly and avoid false positives
how to effectively obtain personal data of your customers
how to create and design effective, personalized emails
the role Email Service Providers (ESPs) and Inbox Service Providers (ISPs) play in every step of your email campaign
the ways to avoid having your emails unfairly flagged as spam or unsafe messages
ways to improve CTR at this early stage of your campaign.
Click right here to download the free ebook.