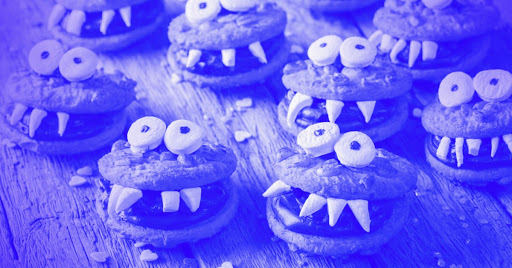 According to McKinsey research 76% of consumers changed the way they shop due to the pandemic. The world is slowly saying goodbye to cookies (Google and Apple too). That means that marketers will face completely new challenges with delivering personalized customer experiences. But there is good news about it too since now to make sure your marketing works properly you need to really focus on your current customer database and take care of the first and zero-party data which you will always own. And to gather and properly manage those data and to make them actionable across marketing channels you need to think of a proper Customer Data Platform for your business.
Cookies are going away, but users want personalization
With the recent data privacy legislation, like GDPR and CCPA, caused by the increasing awareness of customers in terms of their data collection, giant data companies like Google or Apple are phasing out the usage of third-party cookies. At the same time, as many as 74% of customers are upset when the website content is not personalized. Until now, the solution for improving personalization while browsing was guaranteed by third-party data, but as the tendencies and regulations change, first and zero-party data will become the new leader of customer experience.
Zero- and first-, and why are they better than third-party
We can distinguish different types of data, operated in terms of providing customers more optimized content.
The data that has been accumulated by many sources across the Internet, collected into one bigger bunch, and sold. This includes demographic information, firmographic data, or buying signals. Not like first-party data, third-party data is not restrained to just one company that can collect it. The problem with this kind of data lies in rising consumer anxiety about their privacy, the outdated data, and haziness with the user's consent for acquiring those data. So, if the third-party data is finished, what now?

This is a consumer information, the company gathers directly from its own sources and channels. Internet behavior, transactions (downloads or purchases), or demographic data – anything you can possess straight from the user is first-party data. This also includes user's clicks, hovering, scrolling, and time spent. Its uniqueness lies in exclusivity, as it comes and belongs only to your company unless you share it. The main issue is the quantity. It may turn out that you don't have enough of it.
Even with customers sleeping peacefully, knowing their data is kept safe, there is still a need for presenting clients with personalized content, fitted to their needs. What's even more important, 66% of customers themselves admit that a poorly personalized experience negatively affects their purchase decisions.
As consumers want to have better control of their data and preferences, zero-party data is becoming more and more popular. It is the kind of information that customers freely and consciously provide to a company. 53% of UK consumers are willing to provide data for goods or services.
It is not the data gathered from the behavior on the site without the full awareness of the user, it is explicitly given by the customer, with the knowledge this way they will achieve a far better purchase experience. The customer can himself choose the regularity of receiving emails or the sort of content they would prefer seeing. It's the information the user wants the company to have. What's also important zero-party data is consciously and ethically-collected information and considered a very convenient and reliable basis for personalization.
Listening to your customers is a key to personalization
Zero-party data is working, because it is based on reciprocity. While asking your customer a simple question like, "What do you prefer, iOS or Android?" and they say "Android" you cannot just give them iPhones. Unless they choose differently in the future, you should follow their choices. This example can be well applied to personalization, recommendations, and other mechanisms of the user's digital experience.
CRM is definitely not enough
When it comes to zero-party data collection, it doesn't make sense to gather them from anonymous users, so they are collected only from identified consumers – upon registration, from social media, on your own site, or from customer service.
With the consumer data overflowing from tons of sources, the problem of "unstructured data" emerged. Most of the companies don't have the proper software to deal with those spread data in order to maximize the opportunity they bring. Many businesses still rely on CRM systems, which as it turns out are not designed for handling this kind of task. CRMs are pretty useful when it comes to preserving limited information they can pull from the client, but are poorly suited for business as we know it today.
CRM operates in silos and doesn't pass data back and forth. Although it can collect individually entered data, those can get lost or be mislabeled. Moreover, it cannot pick up offline data unless manually entered, and reports only on already known customers. With data collected by CRM is really hard to get a complete picture, and even harder to analyze what you're looking at.
If CRM can't pull it off, what can?
In terms of collecting zero and first-party data is definitely not something CRM was created for, therefore there is no possibility to at least store an individual's browsing history in CRM, while for CDP such action can be performed shorter than a blink of an eye.
CDP will do all the job you need
With CRM proven to fail in this matter, marketers have to act now and do it quickly. The focus is required on your current customer database. Taking care of the first and zero-party data which you will always own is crucial in this matter. To gather and properly manage those data, and to make them actionable across marketing channels, you need to think of a proper Customer Data Platform for your business.
How CDP works in terms of gathering data
By using data-driven technology such as the Customer Data Platform, marketers can leverage zero-party data to extract insights that can help them deliver 1-to-1 personalization and thus enrich their customer experience. Data is collected from a number of sources, cleansed, and combined to create a single user profile. This structured data is then shared with other marketing systems. CDP is a marketer-managed (meaning no IT support is needed) tool, which creates a persistent, unified customer database and is designed to talk to other systems.
CDP is able to gather data from anonymous visitors, analyze lifetime user behavior, actions, and journeys, track online as well as offline data, handle multiple data from a number of sources, sustain data for a long time, influence all types of marketing, and last but not least, collect zero and first-party data.
Ways of collecting Data
Custom data is generally considered the most valuable and secure type of data to collect because you can create a track that proves exactly where it came from and why it was collected. Good CDPs have very strong data security and will help you set data standards to make sure that website visitors have opted in to your data collection. Ways of collecting first-party data:
Data users willingly provide you with – let's say someone just logged in with his email to the company's newsletter. That email address, as well as other given demographic data, are first-party ones.
Your own acquisition channels – this includes the time customer has spent on your website, the number of his clicks, scrolling, data from audiences' actions, behaviors, or interests received on your site/app, and any other data that you collect directly from your customers.
Collecting zero-party data often works on the reciprocity rule. You could simply ask your customers some questions in exchange for something of value, like providing personalized product recommendations, or offering a free piece of reading relevant to them. Over 70% of shoppers respond to marketing when it's customized to their interests. There are in fact a number of ways you can gather data, simultaneously building a high-quality relationship and learning your customer's needs and preferences without being invasive. These include:

Newsletters – when someone signs up for a newsletter, he is showing clear interest in your product. You can start delivering it constantly in exchange for zero-party data. This provides better segmentation and helps to create groups of customers with similar interests.

Polls and surveys – the easiest and quickest way of data collection. Simply ask a set of questions, and deliver great, personalized content in return.

Interactive engagement content – all kinds of product selectors, calculators, or tools that provide an interactive experience and encourage customers to provide those tools with their own data.
Follow-up Emails – with question-like emails like, "Did you find what you were looking for?" marketers can evoke reflection on customer's transaction after purchase, strengthening trust and communication.
Wrapping up
With the data being handed back to customers, the only way for marketers to survive in the new, cookieless world is to successfully manage first and zero-party data, and to get it done, Customer Data Platform is crucial. With the fail of third-party data, and the inefficiency of CRM, you have to make sure that you are operating with the data you own. To collect and manage those data on the highest level possible and to make them actionable across all marketing channels, the implementation of CDP is a must.