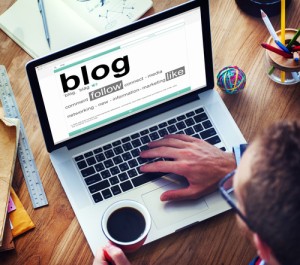 We picked for you the most valuable posts about marketing that appeared in September. You will learn secret hacks to Twitter and Pinterest, discover how to get to influencers, find new SEO tools and much more. Grab your coffee and sit down – a lot of tremendous reading is waiting!
Email Marketing: Pinterest email test results in 31% lift in re-pins from email
Case Study from Marketing Sherpa: we already know that social media buttons in emails boost conversion, but here we have a slightly different case. WeddingWire wanted to increase their visibility on Pinterest, as many couples go there to look for wedding inspirations.
All campaign has been described, step by step, with print screens.
---
Marketing has changed forever. Download free ebook about Mobile Marketing Automation
---
How to Immediately Become a More Productive (and Better) Writer
Jerod Morris claims that to write better and more efficiently you should adapt Kaizen: the concept of making progress by a set of baby steps made consistently, not by great revolution. Regularity is the key. Instead of trying to change everything at once, try making small improvements (like revising your text for unnecessary adverbs, stealing other's ideas or writing without distractions). This charming and unpretentious text will surely inspire content marketers.
By the way: writers, don't avoid your bathroom! As science proves, best ideas come when you're showering.
6 Clever Ways to Get Influencers to Link to You
How to make influencers link to your blog? Neil Patel says: you need links from huge, reliable websites to become more visible in search engines and increase organic traffic. We won't give away all the tricks, but here are some: write a case study based on influencer's actions, use her as an example in your post, quote her and find places online where you can meet.
As always, very informative and long post.
Six Simple yet Effective Ways to Make the Most out of Twitter
Pooja Lohana on Marketing Profs shares Twitter hacks: interact with influencers, rehash old posts, use Twitter cards, ask for feedback and, last but not least, consider paid posts.
Marketing technology? Digital? It should be #HumanFirst
Mayur Gupta on ChiefMarTec: years of experiences and seeing many Marketing Automation mistakes taught him that you should always think and act like a human being. You can treat customers as piles of data! It's not about replacing algorithm with empathy, but supplementing one with another. Technology must be a tool, not an aim.
Great Storytelling With Data: Visualize Simply And Focus Obsessively
Avinash Kaushik will show you what makes a great data analyst: it's an ability to tell why things happen. Today we fetishize numbers and adore charts, but can we actually make use of it?
Deep understanding of data will help you deliver great presentations because you will see the story numbers tell and will be able to share it.
So don't just paste many stats in your slides to impress the audience, but construct a narrative that makes sense of it.
10 Popup Calls-to-Action Your Readers Won't Be Able To Resist
Jeff Bullas discusses how to give more power to popups. Does design matter? What to include? Does animation work? How to target popups?
18 Tools to Help Content Marketers Block & Tackle SEO
Ashley Zeckman makes a list of best SEO tools for not-SEO experts. They serve keyword research, competition research, content optimization, basic on-site SEO, link tracking, SEO management and website analytics.
Let us know which ones you like most and share your favorite posts in comments.