We close the first half of the year by welcoming as our new customers not only the representatives of the largest group of customers – eCommerce, but also a German Gin manufacturer, a provider of software for restaurants, as well as a publisher of a news magazine.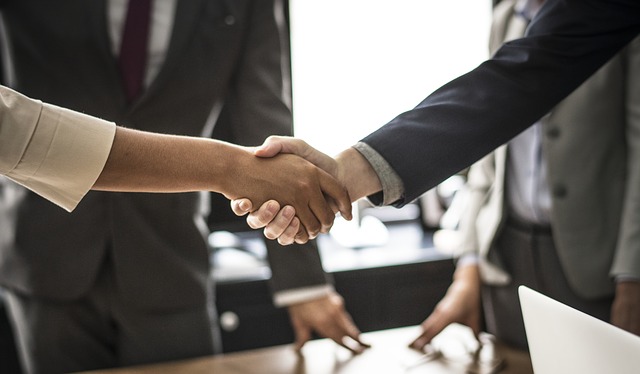 Check out some new SALESmanago customers

Germany:

Breaks – Gin– a manufacturer of premium class Gin, offering different flavour variants.

Resmio – a provider of software for comprehensive booking management and creating websites for restaurants.

Vygon – a leading manufacturer of medical products for clinical use. It develops, manufactures and sells products for clinics and outpatient care in the areas of medical care, anaesthesia, emergency medicine, obstetrics, and surgery.

Spain:

Wonduu – an online shop offering products in various categories, including home accessories, children's toys and sports equipment.
Hungary:

Best Stuff – a shop with a very wide range of products in the following categories: clothing, gadgets, games, toys for children, and accessories for home.

Poland:

ART-BUD – a company offering supply services for industry, construction and administration. It is one of the most frequently chosen suppliers of machinery and equipment, as well as of building materials, finishing materials and tools on the Polish market. The company has been operating since 1991.

Deweloper Media – Holistic News – an information portal, a place for engaging debates, giving room to discuss topics regardless of views, status, continents and borders. It is a place on the Internet that gives space for presenting a full picture of the world.

Chrum – one of the first Polish, completely independent clothing brands, with an online store established in 2002. Since 2014, they have had their own sewing shop where all Chrum.T-Shirts and Chrum.Sweatshirts are made.

OXMO – fashion jewellery brand. They offer bracelets made of precious and semi-precious stones, decorated with SWAROVSKI CRYSTALS elements, as well as pendants made of gold-plated silver with a 925 sample

Stylowo-Mieszkam.pl – a shop with a wide range of furniture for both home and office.

Navera – offers the highest quality plant proteins and vitamins, superfoods and supplements of plant origin. They are totally committed to nature and do not tolerate artificial additives, preservatives, synthetic sweeteners and dyes.