New Mobile Marketing 2.0 feature in SALESmanago introduces changes that will help you to better engage your customers on mobile. Learn 3 new functions that open up the possibility to use additional communication channels and increase the efficiency of your mobile marketing activities.

Increase click-through-rate of your campaigns thanks to the new message formats
Go through a simple integration guide and start using new messaging options. Chat with your customers not only using regular text messages, but also send photos of your products that redirect the recipient to your store. Use mobile communication in mass campaigns and automation processes to send perfectly tailored offers, birthday wishes, or special promotional coupons, and be sure they will be read.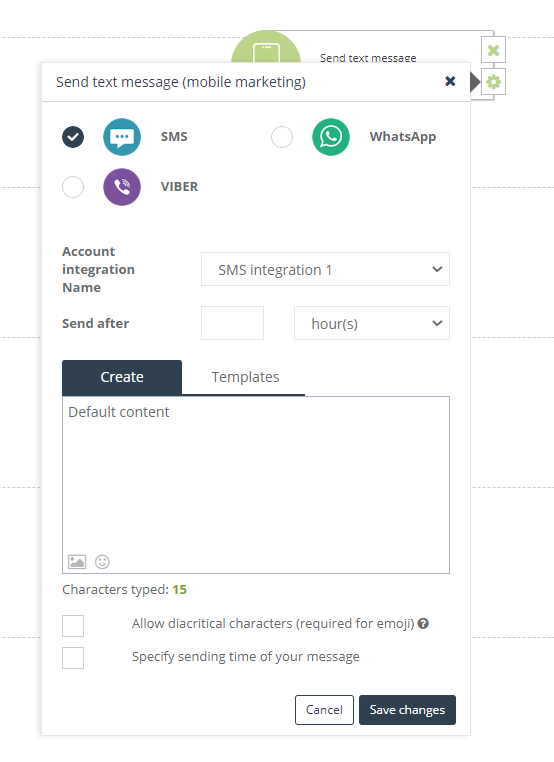 Send campaigns using all channels at once, or set sending priorities to avoid overloading customers
Plan campaigns and determine which channels should be used to communicate with customers. You can choose if you want to send them with all channels at once or set priorities, so the recipient will get only one message.
The priority of sending text messages works similar to the priority of conditions in Workflow. For example – let's suppose the user is subscribed to receive content via SMS and WhatsApp. Set priority 1 for Viber, 2 for WhatsApp, and 3 for SMS. The contact will not receive messages via priority 1, because they have not agreed to receive them with Viber, they will only receive it via WhatsApp with priority 2.


Track the entire history of conversations with customers thanks to the preview of messages sent by WhatsApp, Viber, and selected SMS gateways
In the List of individual messages panel, it is possible to preview conversations with contacts. This option is given by WhatsApp, Viber, and 3 SMS gateways that can be integrated in SALESmanago: SMSAPI, SerwerSMS.pl, and SITmobile S.L. This function can be used to improve customer service – for instance, a contact reports an issue by responding to your Whatsapp message and starts a conversation on live chat on your website to solve this. The consultant can easily access the history of messages to verify previously sent information.