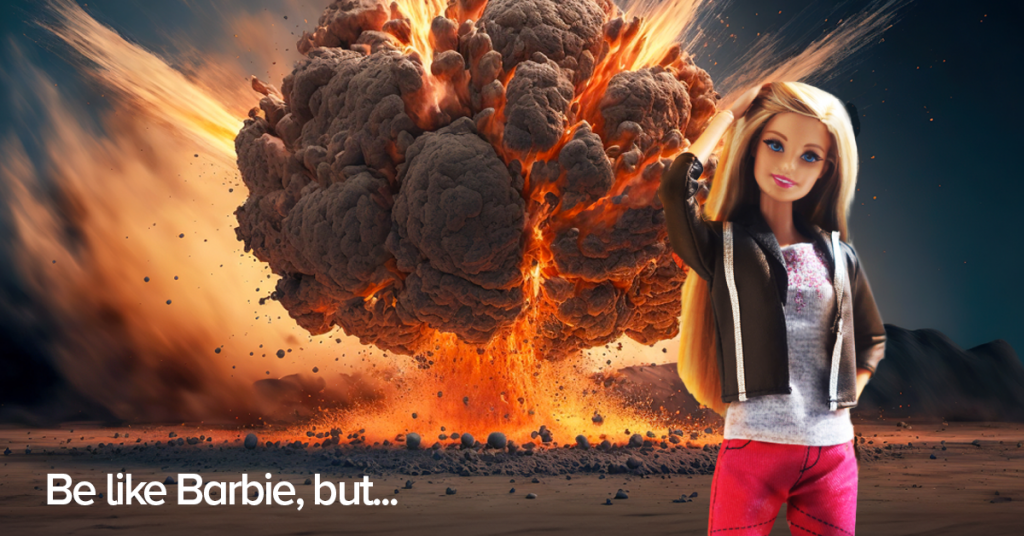 In the fast-paced world of eCommerce marketing, a clash of two seemingly contrasting values has taken center stage: the creative charm of Barbie and the analytical prowess o f J. Robert Oppenheimer. Picture this: a marketing specialist – a vibrant, colorful persona like Barbie, exuding creativity and charm. But beneath the vivid exterior lies a strategic, data-driven mind, similar to Oppenheimer's genius in unraveling the mysteries of the atomic world. This just a position isn't just intriguing; it's a recipe for success in the ever-evolving landscape of eCommerce.
The Charm of Pink
Colorful, creative marketing is the heart and soul of successful eCommerce. In a world where attention spans are shorter than ever, being able to capture someone's imagination in an instant is a valuable skill. Just as Barbie's vibrant wardrobe catches the eye, a well-designed marketing campaign can stop the scrolling thumb. It's through creativity that brands build a genuine connection with their audience, establishing trust and sparking interest.
Big Brain Time
But creativity alone won't guarantee eCommerce success. Enter Oppenheimer's realm – the realm of data-driven decision-making. Marketers have access to a goldmine of data, but shockingly, research shows that much of it remains untapped.
Perhaps it's the complexity of a fragmented MarTech stack or the segregation of data in silos? Regardless, not capitalizing on data is a missed opportunity. Just as Oppenheimer harnessed data to reshape the world, marketers must analyze data to reshape their strategies.
Unleash Your Inner Barbie and Oppenheimer
In the dance between creativity and data analysis, lies the sweet spot for eCommerce marketers. It's a balancing act that requires embracing the colorful charisma of Barbie while acknowledging the analytical brilliance of Oppenheimer. When creative campaigns are rooted in data-driven insights, the results can be astonishing. Every color choice, word selection, and marketing channel becomes a calculated move to maximize impact.