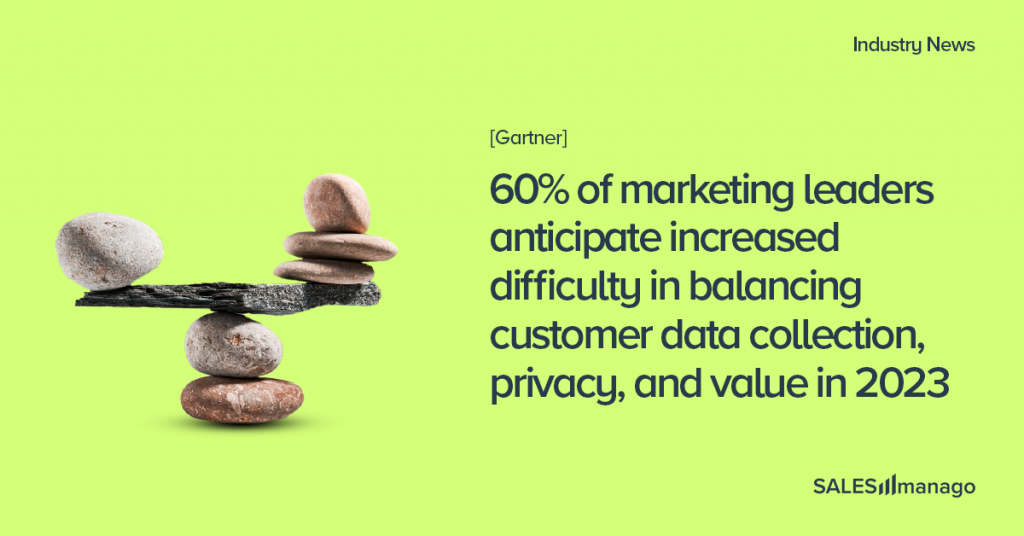 Hello! for today a quick look at a key component of Lean Marketing approach (which we love at SALESmanago) namely: Marketing Technology Optimization (MTO) If you haven't yet met it focuses on:
Evaluating current marketing technology tools and platforms.
Identifying gaps or redundancies.
Making data-driven decisions on eliminating existing or implementing new martech solutions.
This approach helps align the martech stack with the company's overall business, marketing and customer experience goals, creating a streamlined and efficient set of tools that drive real ROI.
Further, MTO integrates ongoing optimization with the maintenance of the martech stack, preventing unnecessary spending and fostering maximum utilization of the tools. By adopting MTO, marketers can avoid the pitfalls of an unwieldy and bloated martech stack and focus on driving results with lean and efficient tools and platforms.
you will find more in full article here: https://martech.org/marketing-technology-optimization-the-path-to-peak-martech-stack-performance/
Some more industry news:
Think of a great conversation you've had recently. I bet there was give-and-take, great insights and maybe even some entertaining moments. The key to any conversation is at least two people engaging in a substantive back and forth. Marketing is the same.
At the core of all good marketing is a great conversation. Yet, too much of the marketing we see today talks at people. That's not a conversation.
Sixty-percent of marketing leaders believe collecting first-party customer data with an appropriate balance of customer value exchange and privacy will become more challenging in 2023, according to a survey by Gartner, Inc.
A Gartner survey of nearly 400 marketing leaders conducted in November and December 2022 revealed that 85% of respondents have implemented a formal policy to manage customer data, yet privacy remains an ongoing challenge. Despite this, marketers are leaning into personalization more than ever, with 42% of respondents citing that they are executing one-to-one personalized messages to customers.
Since most of the prominent internet browsers have changed their cookie policies, and soon all the cookies will be removed from their platforms. Even the browsers want to keep the data of their users safe. Customers can share their data with the brands only if they want to. Thus, getting more value out of digital advertising is becoming more challenging.
Since the launch of ChatGPT, social media has been abuzz with discussions around the possibilities—and dangers—of this new innovation, ranging from its ability to debug code to its potential to write essays for college students. We sat down with Bern Elliot, VP Analyst at Gartner, to discuss the broader implications of this innovation and the steps that data and analytics (D&A) leaders should take to ensure responsible use of such tools.
Marketing automation is a foundational component of marketing technology stacks. However, using it alone isn't enough to stay ahead, as customers expect a seamless experience with your brand, regardless of the channel.
There are ways to use additional solutions, notably artificial intelligence and journey orchestration, to take your existing marketing automation approaches to the next level.
A lot's changed since Tay. The advent of AI tech like ChatGPT dramatically improved the chatbot experience, showing that chatbots aren't necessarily destined to deliver underwhelming back-and-forth conversations. But a new survey shows that, at least when it comes to customer service, chatbots still have a long way to go before they meet most people's expectations.
Conceptually, everyone understands the need for a quality customer experience (CX) program, but quantifying its value often proves more tricky. Too often, organizations implement programs without a clear goal or methods to measure their effectiveness, leading executives to question the worthiness of the current program or funneling resources to an improved iteration.
Fifty percent of chief information security officers (CISOs) will adopt human centric design to reduce cybersecurity operational friction; large enterprises will focus on implementing zero-trust programs; and half of cybersecurity leaders will have unsuccessfully tried to use cyber risk quantification to drive enterprise decision making, according to the top cybersecurity predictions revealed by Gartner, Inc. today.
In cybersecurity, the phrase "what they don't know won't hurt them" is not only wrong, it's dangerous. Despite this, it's a motto that remains in many organizations' PR playbooks, as demonstrated by the recent LastPass and Fortra data breaches.