From the start of 2017, SALESmanago Marketing Automation solutions were chosen by hundreds of customers from all around Europe including worldwide recognized organizations: Lacoste, a global clothing company, Hilti, worldwide construction industry solution provider and Panda Security, a global leader in cybersecurity.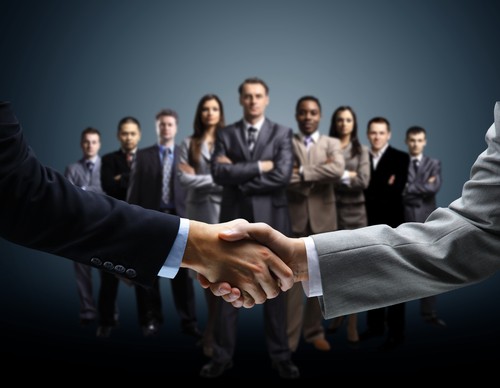 Companies choose SALESmanago due to its advanced set of features' allowing the creation of  multichannel processes to manage more and more complex customer journeys. The advanced features are equipped with a wide range of self-service creators and designers of responsive emails, pop-ups, push notifications and other tools that increase conversions and sales.
"We are thrilled with the increasing number of the big, recognizable brands that use SALESmanago. But still, we don't forget about the small and medium companies, who represent 80% of our customers. It's their marketing departments who go for the most ambitious and inspiring automation projects." – says Grzegorz Błażewicz, CEO & Founder of SALESmanago Marketing Automation. "Currently over 50% of our revenue comes from outside of domestic market which looks like really good result compared to US players who boast having 15% -20% of their revenues coming from export sales."
Each SALESmanago customer gets a dedicated full support at no additional charge and full onboarding to maximize ROI from the investment in marketing automation. Typical customer observes first, tangible results of platform implementation within 1 to 3 months.
SALESmanago is constantly developed and equipped with new features that allow marketing teams to deploy the most innovative processes basing on the latest developments of marketing tools and technologies.
For our customers, one of the clinchers when it comes to choosing the marketing automation platform remains our constant, dynamic technological development. Only in the last few months, SALESmanago introduced Automatic Sales Bot, and Machine Learning and AI based product recommendations to the market, and in the nearest future, we plan to launch Live Chat with an option dedicated for the online stores exclusively.
Below you will find brief profiles of the most prominent new SALESmanago customers from all around Europe.
Lacoste

(Spain) – a Spanish subsidiary belonging to one of the largest, worldwide apparel companies.

English Home

(UK) an international brand; a producer and distributor of classic, English-style household accessories and decorations.

Plus Bank SA

(Poland) one of the biggest Polish banks for non-corporate customers.

Budapest Metropolitan University

(Hungary) – an accredited private institute of higher education in Budapest, Hungary, providing their students with the international business communication courses.

Panda Security

(Spain) – a cyber security leader, a vendor of the cloud-based software solutions. Their products are available in 195 countries in 23 different languages.

PC Componentes

(Spain) – the online store with hardware and tech-gadgets. A long standing Spanish market leader.

Deeper UAB

(Lithuania) – one of the most awarded young Lithuanian tech companies. Producer of gadgets and cutting-edge technologies, winner of multiple awards and contests.

Muchoviaje SA

(Spain) – a runner-up if it comes to the Spanish booking services. It helps to find the best offers on hotels, flights and trip tickets.

Diamond Deal Kft.

(Hungary) – a popular deal-of-the-day service that offers daily local businesses and services discount coupons by email to its subscribers.

Netia

(Poland) a telecoms company which owns the second-largest fixed-line network in Poland.

Zortrax SA

(Poland)- a one of the largest worldwide-recognizable producer of 3D printers.

Express51 Electronics SL

(Spain) – a subsidiary of PC Components (TOP3 Spanish electronics eCommerce) that provides customers with "last minute" deals for tech gadgets.
SALESmanago has been noting a 100% year-to-year revenue growth since its commercial start in 2012. Today it has more than 200 employees in Krakow, Warsaw, London, New York, Berlin and Bangalore. SALESmanago Marketing Automation is used by over 6000 customers worldwide including Orange, Oriflame, Telefonica and many others.
In 2016 company achieved record revenues of $7M and tripled its employment. In April 2017 in Sofia, the company won the Webit Award in the category of Best Innovation For Commerce And Brands for CEE Region. World Economic Forum portal recently indicated SALESmanago as a company to become another unicorn.