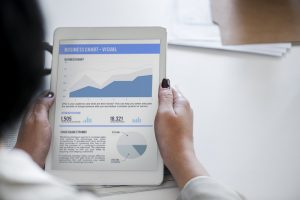 Before we signed contracts with the first corporate customers, there was a massive communication challenge to convince the global leaders to invest in marketing automation software from Eastern Europe. Surprisingly, the supposedly unfavorable localization turned out to be ace in the hole.
Minor markets like CEE have this advantage that appeals to worldwide corporations: if something goes wrong here with implementation, it is not the end of the world. The core of the business is far away, in the vast majority of cases in the United States, so it remains unaffected. This is a key reason why so many top companies with quarters all over the world decide to test new and unconventional solutions in the CEE region.
And it was really amazing to see the innovations that started in Poland a couple years ago eventually spreading market by the market. It is not only the SALESmanago success story. A great deal of CEE Startups launched businesses abroad step by step and gained the trust of European and worldwide strategic partners.
Companies like Skype, Erply, Taxify, Grammarly, or Audioteka had actually very challenging path to persuade leading entrepreneurs and to change the status quo.
The Future Trends Born in CEE?
There is plenty of possibilities for CEE startups for organic growth with team players support. One of them is joining the acceleration programs for companies on early stage like MassChallenge. Partnership in similar programs results in the acquisition of mentoring and educational support in order to boost the startup potential.
But for the next UBERs and AirBnBs, the main challenge is to find a very own way to build recognition in different markets. It is not guaranteed that solutions on EMEA region would work out in LATAM. It is much easier to scale the business with customized marketing automation tools and a solid network of business partners.
SALESmanago Success Story
Nowadays the number of our customers reach the staggering number of over 10 000 and we support marketing automation solutions worldwide for brands like Lacoste, New Balance, Starbucks, KFC, Orange and Yves Rocher. Various industries, different challenges, and one goal — to make an outstanding impact on customers.
That might have been impossible to reach if SALESmanago hadn't caught very specific opportunities to start communication campaigns that resulted in gaining the position of European Marketing Automation Leader among customers all over the world. However, we also discovered that even smart and growth hacking marketing tools are insufficient if you want to make piles of money.
We have made it without critical failures because of our great Partnership attendees, that bring not only add-on service performance to Reselling Program. Also, we were able to gain insights of situations in particular countries that let us find the best solutions.
For now, SALESmanago Partners Program generate over 70% of total income. So I guess the main case here is about plucking up the courage to invite customers to partnership network, support them and build connections between new opportunities.