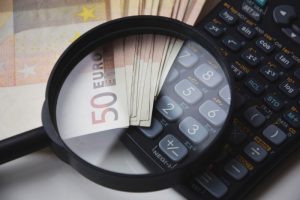 To become an Authorized Reseller, new partners are required to complete an onboarding process and accept the Reselling Program terms to finalize any transactions. The successful onboarding will enable you to gain access to Marketing Automation Software Solutions. For every new partner, we implement made to measure solutions, sales training, and useful tools. It is the main reason why our Partners increase revenue so rapidly and get new customers like never before.
Reselling Program ABC
SALESmanago Reselling Program tiers offers an increased level of discount as well as a greater opportunity for marketing and lead sharing. For our partners, we are preparing customized sales practices. Different training styles meet the preferences of differing partners. It is the partner who decides what kind of support to take advantage of, may it be online, via phone or on-site.
SALESmanago Program provides knowledge resources through every available channel, and:
shows our commitment to partners through initiatives,

gives a chance for a decent profit margins and recurring revenue,

helps partners with developing great practices through tools and training,

delivers support rapidly and efficiently to over 1000 partners and their customers.
Customization of Projects and Account Management
We not only take care of Partner core business needs. Every Premium and Diamond Partner receives a full support of our Customer Success Team. On-site consultants deliver best practices based on SALESmanago know-how, so you will keep in touch with the latest trends in marketing automation software management.
Experience in big and sophisticated international projects and real-time problem solving is the main value of cooperation between Account Managers and Partners. Also you get access to 30-day Customer Success Trial for free. See yourself our deep understanding of the business challenges of your customers.
Sales and Marketing Best Practices
Behind every partner there is a unique story about successful revenue increase since the day one of participation in Reselling Program. Our database about local markets, brand specific and big-time opportunities has been built for over 4 years. Made to measure solutions it is not only marketing catchy wordplay.
We already know how hard is to persuade customers to technological innovations as we started in the niche in 2011. So as entrepreneurs with an attitude to invest in the company future, we build our library of Sales and Marketing Unique Value Proposition. This is one of the crucial reasons why SALESmanago Partners are successful in Poland, Sweden, Italy or even Colombia.
How to prepare your business for Reselling Program implementation
If you consider joining Reselling Program, try to make a research and go through comments on e.g. GetApp to get to know how long the implementation and earning a real income of Partnership in Software as a Service can take. That is a bottleneck even for leaders like SALESmanago. But it is good news here. Our excellent Customer Success team can shorten the period of implementation to the minimum.
In this model, three sides gain simultaneously. You receive the best consultancy and our support, your customers learn how to maximize marketing automation performance and finally, our team in meantime builds built a better connection between your and your customers' goals. Beside mutual growth, we prepare a bunch of additional services for every Partner:
Webinars to promote Partner business and lead generation,

Customized materials: Case-studies,  E-books, Articles, and Reports,

High-quality networking on special business events,

In-house workshops dedicated to Partner,

Marketing materials from Knowledge Center,

Visual identity of SALESmanago ready to use on Partners' websites and social media.
Besides the average 50% level of commission, the main asset of SALESmanago Partnership is an opportunity to build very own sales machine by providing consulting and add-on service management to customers. Among the common threads for every partner no matter of industry you can find:
increasing revenues,

growing potential to generate even more quality leads,

passing customers unique know-how,

best practices of the marketing automation tools usability,

the continuous need for education.
That is the reason why our Customer Lifetime Value is one of the highest in the industry and still raising. For now, it is over 40 months in Reselling Program Partnership. Last but not least, it is worth to add that the SALESmanago Partner Channel started just almost 4 years ago.