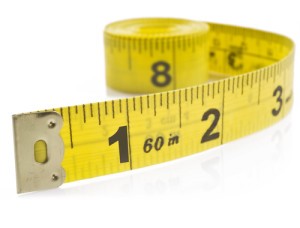 KPI (Key Performance Indicators) is a type of the performance measurement to evaluate the efficiency of the organization.
Why should you use KPIs?
– to measure effects of your actions and know what to improve
– to identify the most successful actions
– to give your staff feedback on their work
– to localize problems
– to measure cost – effect ratio.
Below we show examples of KPIs for marketers.
---
10 Commandments of Email Marketing. Download Free Ebook
---
General Marketing KPIs
To get a general picture, measure:
– Sales Revenue: do your actions translate into sales?
– Cost of Lead Acquisition: how much does it cost to generate a lead? Measure it for every marketing channel to know which one delivers best results.
– Customer Lifetime Value (CLV): in contemporary marketing we try to focus on long-term relations, not on isolated transactions. To do so, you need CLV to work on increasing it and get more revenue from one user. Find a detailed post describing calculating CLV here.
– ROI: Return on Investment
– Traffic to lead ratio: track it to improve Lead Generation and handle the problem many marketers face: massive traffic, but little leads.
– Lead to customer ratio: another metric to spot obstacles on the buyer journey. Maybe you generate a lot of leads, but they don't end up buying? Why? Maybe your Lead Nurturing campaign needs some improvement to prepare leads better?
– Landing page conversions: LPs, however often underestimated, are necessary for every campaign. See how they convert and how to optimize it. In the optimization process, A/B/X tests will also be helpful.
Email Marketing KPIs
Email marketing remains key communication channels. It's also easy to measure its effectiveness. So do it!
– Open Rate: the percentage of recipients who opened the email
– CTR: the percentage of users who clicked the link in the message
Unsubscription Rate: the percentage of users who opted out
– Bounces: or to how many email inboxes your message couldn't be delivered. That metric tells you a lot about your list quality. If it's high, it's time to focus on your data hygiene
– List Growth: how many new contacts are added to your list? Maybe your growth rate is too slow?
Social Media KPIs
Don't settle for stats social media platforms show you.
Measure also:
– A number of pieces posted: so you can test posting more or less and compare effects
– shares
– comments
– conversions: what percentage of users do desired action during the social media campaign?
– customer reviews
– social reach
– brand mentions
– Cost per lead and cost per sale (for paid campaigns)
Content Marketing KPIs
To see how your content performs, measure:
– website traffic
– time spent on the website
– conversions at the CTA included in the content
– leads generated (for example ebook downloads)
Mobile Marketing KPIs
Mobile becomes the main communication channels for many companies, so it's high time to start tracking it.
– mobile traffic
– email openings on mobile
– app session length
– revenue per app user
– user acquisition
– visiting frequency.
Remember about tools that will help you track these metrics. Apart from spreadsheets and Google Analytics, Marketing Automation platform might be useful: it will help you calculate ROI and conversion for each campaign instantly, so you can keep your finger on the pulse.
Read more
The most useful posts on the topic: