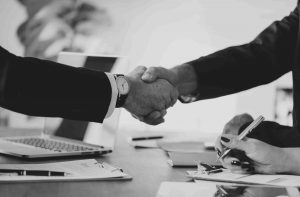 59% of the companies are already taking advantage of Marketing Automation potential. 63% of these that haven't implemented the solution yet are willing to do that during 2018. Today the number of satisfied customers surpasses 15 000 and in April new companies joined our SALESmanago family.
---
"DRIM" is a family business, founded in 1972 by Don Julio García Olmos and Doña Dolores Vila. Its beginnings focused on the town of Barcelona with a stationery store and books in one of the most historic neighborhoods of the city. From that moment, they began to open stores in a moderate way but with a very clear and well-defined strategy. Drim offers you the biggest assortment of toys, baby items and hobby: more than 10,000 products of the best brands at the best price!
A leading beauty shop in Spain. Maquillalia.com was created in 2009 to fill a market niche: quality cosmetics at good prices. In Maquillalia you can find over 15,000 products available to purchase in an easy and intuitive platform.
Esoteric Portal where you will find the best seers and Tarotists. Horoscopes, Meditations, Self Help, Tarot and Clairvoyance Consultations and much more.
Since 1977 a leading Danish travel agency in Poland. Arranges trips across Poland as well as to other beautiful places in Eastern Europe such as Bratislava, Prague, Budapest and Baltic Countries for groups and individual customers.
Formiche is a cultural and publishing project founded by Paolo Messa in 2004 and animated by a group of thirty-year-olds with a civil passion and curiosity for everything that is politics, economics, geography, environment and culture. Born as a paper magazine, today the Formiche initiative is articulated through the monthly (also available in electronic version), the daily online publication www.formiche.net, a specialized publication in defense and aerospace "Airpress" (www.airpressoline. it), a series of books with the Marsilio publishing house and a program of closed-door seminars "Landscapes".
Bolsalea offers packaging solutions adapted to customer's trade.
Bolsalea puts at your disposal  more than 3,000 products to make life easier for your consumers, with wrappings such as: paper bags, cloth, cotton, packaging for the hotel trade, guards, covers, envelopes and even more economic in the form of offers.
PAESE is a polish brand present and appreciated on global markets. Currently the Paese products are available in 40 countries. The offer contains cosmetics and makeup accessories all of which are not tested on animals.