"What we know is just a drop. What we do not know is the whole ocean. "
You read this text because you probably want to catch the droplets of knowledge that Isaac Newton spoke about – drop into a droplet and eventually explore the ocean. Marketing is a rapidly growing field and it is very easy to be left behind. That's why we meet your expectations and provide ready-made solutions on the tray so that you get current knowledge, broaden your horizons and add it to your CV what is always valuable. Online courses are popular because they save money and time on unnecessary commuting, we can do it in a convenient place and time, and the only thing you need is internet access.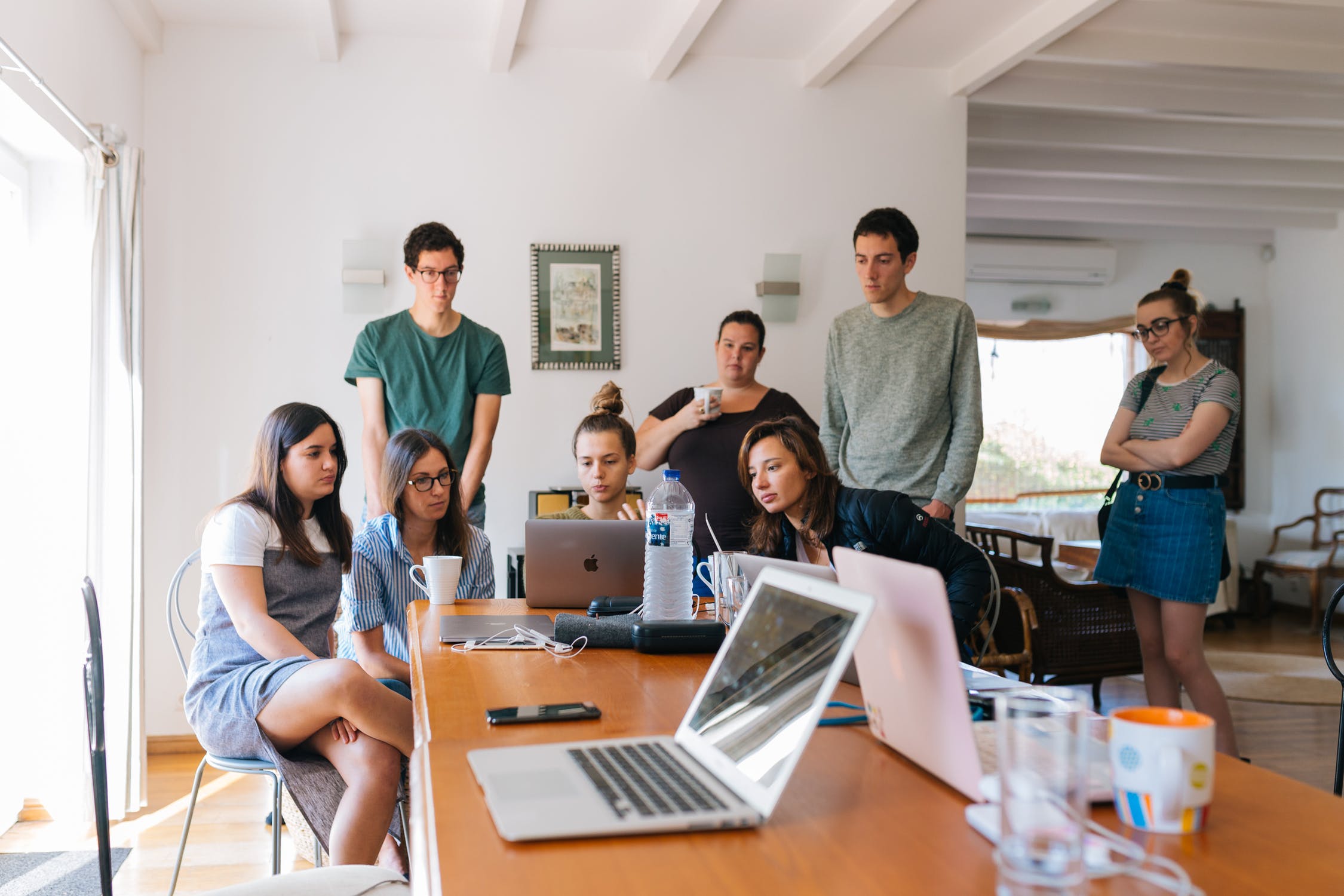 Going to the bottom, here is the subjective TOP 11 recommended by us, the most important and the most useful courses that should be read by every marketer:

1. SEO Tutorial for Beginners

If you are a beginner, this course is a great starting point for your adventure with marketing. You will learn the basics of SEO concepts, learn how to optimize the visibility of your website in a search engine as well as learn about keywords or positioning.

2. Hubspot Academy

A huge collection of courses, a real mine of knowledge for every person dealing with marketing or sales. We recommend these courses both for people with basic and advanced knowledge. Absolutely mandatory position.

3. Marketing Automation Academy

Another course we recommend will be from our yard. Do not worry, we will not get you bored with dry theory! You will be inspired by many practical tips from video tutorials. You will learn the features of the SALESmanago system which will improve and increase your sales! After completing this course you will receive the Marketing Automation Specialist certification.

4. Facebook Blueprint

A collection of many courses, which are obligatory positions for everyone using ads not only on Facebook but also on Instagram. A wide range of topics that you can freely choose depending on your business goals.
The courses are for free, and the only thing you need is a Facebook account.

5. Google Analytics

A marketing person must be able to measure and evaluate the results of their work. Web analytics is extremely important, it allows you to optimize the processes that have been going on so far, as well as find gaps in our activities. The ability to read and find data will definitely influence the awareness of your business and advertising effectiveness.

6. Machine Learning

you can read here -> Link what artificial intelligence and machine learning is.
Machine Learning is a popular topic now and it has entered the world of marketing (and not only) and certainly, it is not going anywhere. It is worth acquiring information about the field of knowledge that currently reigns on the market and will definitely dominate our future.
During this course, you will learn how Artificial Intelligence is being used by the largest companies in the world and you can test the best practices at home!

7. Google Ads

Another of the courses we offer will provide you with information about how Google Ads works – you will learn how to achieve your advertising goals and how to create and manage Google campaigns. Familiarize yourself with the way you operate – the advertising giant – thanks to the practical examples included in the course.

8. Advanced Social Media Marketing for Picking Up Clients

In this course you will gain knowledge about acquiring new contacts, you will learn the mistakes you probably make in your marketing activities and you will discover how to correct them. There are many topics related to ads on YouTube, which is currently very popular, so it should not be underestimated and omitted.

9. LinkedIn

LinkedIn offers us its courses completely for free. In the first month, it's worth grabbing all the available content, thanks to which, from the inside, we can learn digital marketing on this platform, but that's not all. The courses also concern communication skills, Excel and the development of creative thinking – all they affect the work of the person responsible for marketing in the company.

10. Introduction to marketing

Another course we recommend is a short course from the Alison platform (which is a well of bottomless knowledge, there are both paid and free courses on it). The training covers basic issues in the field of marketing. The perfect introduction for beginners. Quick and sensible – no unnecessary talk.

11. Content Marketing for B2B Enterprises

This training is mainly aimed at people working in B2Bindustry, and above all, it answers to questions such as how to advertise effectively, how to acquire customers and retain them.


Now you are ready to travel the world of marketing! You have already set the first step because you have read this article, now it's time to move forward with full steam!
We have only presented you with a fraction of the iceberg of the available courses and we encourage you to do them. We hope that thanks to them your advertising will become more aware and you will increase your profits.
Good luck!