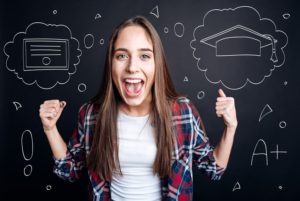 The first month of 2017 in SALESmanago passed in a split second. We have a new board member, we won 400 000 PLN for advertising campaign as the Young Brand of Success, and we're slowly getting closer to the sporting event – IT Boxing Day, where you can learn a thing or two about professional boxing under the eye of a Polish champ – Mariusz Wach, and, 100% legit, face a colleague in the ring!
But wait, there's more! In our flagship product – SALESmanago Marketing Automation – we are constantly looking for areas to improve. We check what works well, what doesn't work at all, and what might work better.
As they say – new year, new me. Read about our new features, enhancements and new integration below!
Contact card – New Data in "Recent Visits" Tab:
Contact cards are one of the most basic screens of a marketing automation platform. They are the first place where you look for the most relevant information about each of your contacts. To the existing set of details we recently added:
the most used devices

the most popular operating systems

the most popular browsers
This seemingly simple solution adds a new quality to database segmentation. After all, don't we all agree that for example, Apple users are a completely different group of customers? Even though they are slightly less numerous than Android users, they're more likely to pay for the software and services (and also – they'll spend more)! Besides, new details make it easy to personalize the message on another level: by the fact that you know which browser will be used to read your content, you can test the page view, or mailing so that everything was aesthetically pleasing and comfortable to read for any of your users.
Automation Rules – New Way of Creating a Process
The automation rules are the heart of every marketing automation platform. Setting them in a proper way smoothens and eases marketing and sales processes. To make our wizard even more user-friendly than it used to be we transformed it to full drag & drop to resemble the workflow wizard. With this new looks, the new rule creation and preliminary evaluation of its functionality is much simpler than before. Also, it unifies the look of the system and makes it more coherent.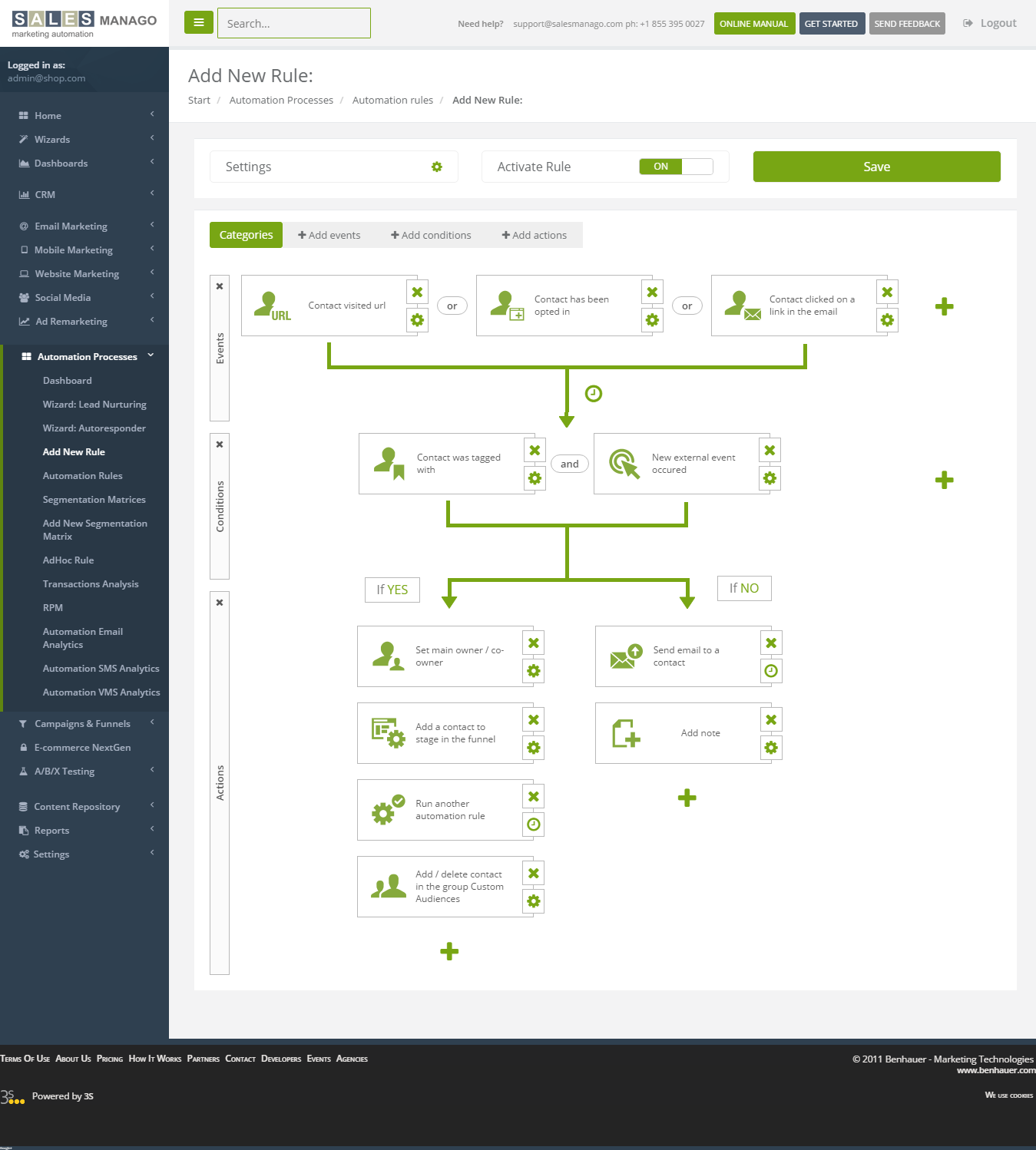 Social Media: Promote a Product Catalog
Facebook Campaigns are one of the easiest ways to reach the appropriate audience. By creating them from marketing automation platform level, you can not only plan a budget and way the ads are displayed but also set a Custom Audience based on the part or entire database you have. This feature is perfect for Online Stores because it allows you to share photos of products from the store with an appropriate call to action: buy now, download link, sign up, etc. Available formats include a single image or carousel that allows you to present many products on following cards. This ad format costs the same as a single image or video.
PrestaShop Integration (ver. 1.5+)
A real treat for all online store owners who use PrestaShop platform. Now they can effectively monitor the behavior of contacts that filled any form on the website. Integration includes:
Integration of forms:

Register

Login

Signup for newsletter

Purchase (external purchases/cart)

Change user settings

Synchronization of approvals with newsletter signup

Contacts monitoring

Full range of user-specified data
Learn how to integrate PrestaShop with SALESmanago
And that's pretty much of it! How about you? How you doing?