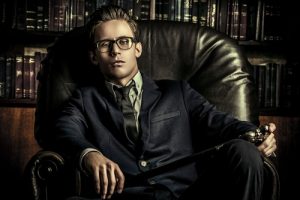 During some recruitments conducted as the assessment center, it is likely that there will be a task provoking people to come up with as many creative ideas for using, let's say, a brick. Obvious answers and ideas to build something, put the brick on something for leverage or break something with this brick will surely appear. Ok, but what about the 17 remaining fields to be filled in?
As per mental exercise, I took our mobile marketing automation platform – APPmanago. To make it more challenging, I decided to generate 50 instead of 20 ways of using it. Ready? Set? Go!
ANALYTICS OF MOBILE APP USERS' BEHAVIORS
Identification of active users – thanks to dynamic segmentation and properly set automation rules (add to segment if a user did not log in for … days) you will be notified in real-time about the number of users who – for some reasons – left the app despite using it regularly in the past.

Identification of users who spend money – similarly to RFM analytical dashboards, APPmanago enables tracking users who spend money via the app, which in turn allows for proper addressing of multichannel campaigns.

User reactivation for those who do not use the app too often – after setting the rule described in point 1 you may prepare and run a win-back campaign in the mobile channel (read more here).

Retrieving clients who left the app – just like in the above point, but using external communication channels.

Searching for and fixing errors in the mobile app – by analyzing traffic inside the app using the feature of path analysis you can see spots from where your users leave the app. If these are not natural and logical points where one would normally stop using the app, it is an important signal that there's something that discourages people to further explore.

Tips & hacks in mobile games – not only they empower relations with users but also help them complete tough stages described above. A great tool to send them is the web push notification sent automatically after certain actions occur.





CORPORATE:

Onboarding new employees – having a simple app with QR code reader, free WiFi in the building and a few beacons, you may set up a tour around the office for all new employees without the need to engage their senior colleagues. No more questions about the coffee machine, restrooms, and whereabouts.

Reminders and alerts for workers, e.g. of the sales department – alerts may be sent not only from marketing automation platform. The mobile app may be used as the organizer and calendar with the personal assistant feature.

Employee competition program – gamification mechanisms work not only for engaging users or activating clients in the loyalty program. They may also help in putting new energy into the sales department





TOURISTIC

Museums – Web Push notifications may also add an interactive element to a lot of displays.  A good example is a simulation of walking on a field full of mines – where people walk through the area of an exhibition with the app and headphones on and when they approach the particular area they hear the explosion of a mine and human screams. This very depictive element changed the perception of the entire exhibition [link].

Games like Laser-Tag – an interesting element of such games may be adding interactive traps and tasks that can increase or decrease the total number of points.

Urban games – geolocation module can make outdoor games and navigation way more attractive.

Treasure huntings organized in massive warehouses or outfitters chain stores – the use of QR readers, beacons, push notifications, etc. can help in navigating through the area and leading contestants to hidden extras and prizes.

Welcoming people from the street to the shop – one of the pros of linking automation of communication and a mobile application is the possibility to trigger push notifications when a user appears in a given area. Therefore you can e.g. send an invitation to the sales or promotion when one is in the store vicinity.

Sending short-term pushes to people who are nearby – further actions to those mentioned above. Send time-bound offers only to people who can really make something from them – e.g. Porsche test ride in a particular city.

Option to pay highway fees via beacons and apps – traffic jams caused by car clutter on toll gates is a pain for every road user. What if there was a possibility to set an extra gate only for app users with the option to pay via phone.

During mass events – inform guests about food stalls or first aid spots on the venue via push notifications.

During mass events – set the navigation to certain sectors and rooms via an app.

In supermarkets – send information on promotions of goods in the vicinity of a shopper.

Improving boarding processes on airports – beacons work really great in places where there is substantial human traffic. Therefore, it was natural that they will be tested on airports. Thanks to the fact that they can connect with smartphones, they're able to spot passengers who are stuck in the security control queue and therefore may not make it on board on time. Thanks to the notification system, certain passengers will be serviced faster in order for them not to miss their flight.

Decreasing queues on ski slopes – beacons located on ski lifts in one of the ski resorts were of great help not only for venue owners who could track traffic on each slope but also for tourists who were able to check conditions on the slopes thanks to a special app.

On events – help in planning agenda of talks and lectures one wishes to attend

Checking if users follow the right path set by the organizer and – basing on geolocation – directing them to checkpoints by using notifications.





NON-COMMERCIAL USE OF BEACONS

Reminder to leave garbage bags outside of your property – push notifications may be used to remind one about putting the garbage bag outside on the driveway on the day of waste disposal

Parcel shipment tracking – on long distances thanks to internally mounted location devices.

Translation of foreign characters based on phone default language – not only to local language or common English.





PERSONALIZATION OF COMMUNICATION

Gathering demographics and behavioral data – based on phone settings, integrated forms, and activities within an app.

Creating consumers loyalty program – the app will become a great medium of information about the progress made in the loyalty program. Coupled with traditional CRM will be a great supplement to already existing data on clients.

Option to pay with the app "currency" – or real money using mobile payment.
Directing to particular URLs and to other applications with deep linking – a great example here is Uber which enabled Google Maps app users to order a cab directly from Maps app which surely is to increase the number of Uber users. Thanks to deep linking, developers may link various apps – to be more precise they can make interactions between apps possible.

Reminder about favorite TV shows – in the rushing world we live in it is hard to remember that there's a show in 5 minutes we wanted to watch. The app may remember that for us and remind us earlier via push notification that it's about time to get your snacks & lemonade ready (and find that fricking remote!).

Reminders on favorite sports events – same as above but for the entire season!

Information on concerts & tours – another variety of above-mentioned use, connected with location and ticket purchase options as well as booking a place to stay and finding transportation.

New employees onboarding – collecting basic information and greeting the user inside the app is a nice gesture to start cooperation.

Tutorial for new employees – guiding users through basic app functions (fully automated and matched to users' activities) increases chances of one using the app and all its features more often.

Assistance in packing oneself up before a trip – send a reminder of necessary vaccinations, documents, devices, and gadgets. Nobody likes to prep all that on one's own, right?

Reminders for patients about medicines and periodic examinations – based on information gathered in CRM. The app may also notify a doctor that something happened to the patient.





FOR MARKETERS

Reactions towards users' real-time behaviors – Your message is embedded in a proper context – it reacts to behaviors, needs, and location.

Progressive profiling – you may monitor and analyze users' behavior inside the app. Thanks to properly set automation rules you may collect more data along with user's increasing engagement.

Setting a KPI system based on analysis of marketing actions efficiency – enough of plain random guessing and forecasting.

Putting apart most commonly used application modules – and, on this basis, creating the core of marketing strategy. Again, the analysis of paths and most frequently used modules and features will help in this matter.

Matching the strategy to real expectations and needs of users, not to what-they-think-they-need. Surveys tell lies, the analysis of behavior – does not.

Gathering information on users at the source – without middlemen or intermediaries nor data masking.

Educational app – increasing brand awareness through notifications and emails. Also creating subject-related educational application makes added value for clients and may be the factor for deciding upon choosing your service provider.

More benefits from soft launch – soft launch is a strategy based on releasing free version to a market similar to the target one. It allows for collecting feedback, testing and creating behavioral profiles of users – before releasing the full version you may already have real users.

Creating buyer persona – thanks to previously collected behavioral data a general app user profile may be created to which it is worth to direct ads and therefore properly answer to one's needs.

Connecting online and offline channels – to your shop you may invite someone who decided upon shopping online (or the other way around). It enables balancing the ROPO effect and Showrooming.

Upselling for clients who already made a purchase – gaining one new customer is much more expensive than reactivating existing one. Upselling based on machine learning mechanisms, using a variety of channels and integrating data from different sources allows for pursuing demands of Customer Value Marketing and maximize each customer's value in time.

Rewarding customers for spending time in certain locations – someone visited your store – send a small discount code to use on next shopping.

Checking what users are searching for in the store based on image searches – some stores offer the option to check product availability based on an uploaded image. It enables for increasing sales as well as building behavioral profiles.
Got an idea that something's missing? Share your thoughts in a comment!