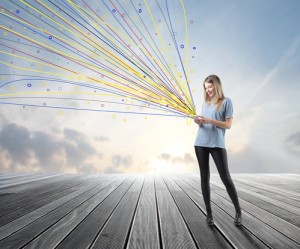 Hosting a marketing event or being an exhibitor can turn your business potential into success. It does, however, come at a price regarding efforts and time dedication. Event Marketing can eat up a lot of your time, budget, and resources, but it doesn't have to. In this article, you will find out how to bring your marketing strategy closer to perfection and what are the most common mistakes you should avoid.
Events enable companies to share information they value the most to the audience, to gain new customers and build brand awareness. Data collected or available includes key indicators which give a clear company overview, such as booking revenues, sponsorship income, strategic goals, and number of leads, appointments, sales or attendee footfall.
However, above mentioned metrics are just a small percentage of what are needed to get a full profile of your potential customers. The expense of organising the event, as well as being an exhibitor, is high and not always easy to estimate the return on your investment. That is why many companies decide on different marketing operations, which provide them with guaranteed ROI. But success doesn't come without risk! How does one convince the audience that they'll benefit from attending the event? Let's examine what actions each organizer should take to make sure the event will be profitable for both sides.
Planning & Measurement
Pre-Event
This is not an easy part. The activities that should be carried out prior to the event most of the time begin with building a website or landing page, where potential attendees can book their visit, sign up, read the agenda, check the line-up and find out all of the elementary information. Once you prepare the above, it's time to expand the marketing operations using heavy social media pushes by platforms like LinkedIn, Twitter, Facebook or Instagram. Each of these channels allows you to reach a different target group and this boosts your potential participant range.
Another common way to promote an event is creating an App dedicated to the event. The App offers many things that the website does, but in addition it significantly increases attendee engagement on the day. It is especially important today in the Mobile Era when phones accompany people all day long. It's also worth highlighting that the App can be cost nutral, since the event hosts provide an advertising platforms and further, sell the ad space within the App on banners or push messages. This approach offers significant room to maneuver to connect with your attendees better – the only limit is your creativity.
During The Event
During the events, attendees are often handed a bag containing flyers, small gadgets, coupons, advice on talks, marketing materials, food vouchers and so forth. Exhibitors with the  stands try their best to convince the participants to stop by and get familiar with what they offer. That's more challenging than you think since many attendees avoid the stands and come there to have meetings or simply hear some relevant talks. Nevertheless, participants do have to go through the crowded area full of stands just to get to the buffet or other food vendors, which may lead to their frustration. In fact, an experience of all parties involved (attendees, exhibitors or organizers) differs a lot from what they've expected. What's the reason? In Mark Elliott's (Director at Sparks4Growth, Digital Marketing Agency) view is "This is due to a lack of innovative thinking and customer understanding, relying wholesale on processes that have been repeated year after year on. This devalues the event experience for everyone." So, be creative, stand out in a crowd and focus on engagement, rather than a pure promotion.
Another way of boosting your audience's brand awareness is providing your attendees with free Wi-Fi access. Unfortunately, as always there are two sides to this coin – participants are satisfied surfing the Internet, whereas you have additional service costs with no direct benefit to your business. A good move here is to supply branded guest Wi-Fi. The difference between this service and free Wi-Fi is that the user logs in with one click via Facebook, Google or a short registration form, giving you detailed insights. Data is being collected in real-time and segmented to the right target group. The software provided collects demographic data (such as gender, age, profession), behavioral data (including interests, reactions to marketing campaigns), data on the mobile user (e.g. duration stay) and so forth. What's more, the Social Wi-Fi access lets participants share their experience with their social media networks, boosting social media engagement and increasing the awareness of your event by tagging and using hashtags.
Post Event
This is the part when a repetitive mistake is being made, which negates all the effort made before and during the event. Many organisers fail to send even a simple "Thank you" email to attendees or exhibitors. In fact, such small gestures mean a lot in continuous communication, as well as "Sorry we missed you" emails for those who couldn't participate (perhaps providing edited videos of key and relevant speakers to show what they missed).
It might seem obvious that big players in the industry know how to drive engagement while hosting an event. Nothing could be further from the truth! The surprising fact is that smaller events' organisers value their participants more, sending follow up emails, presentations videos, and photos. Not only does this help to keep good experiences alive, but it also increases the chance of increased attendance at your next event. It may also be helpful and exciting for those, who registered but couldn't join the event. The materials you provide after the event will give them a clear overview of how it was, reducing the marketing costs for the next events.
Where does the potential profit leak?
If you decide to invest in marketing operations only until the end of the event, you lose the massive potential of the "post-event" marketing engagement and inertia you invested in at the first two stages. Without this part, the circle doesn't close, and all the efforts made before may go to waste.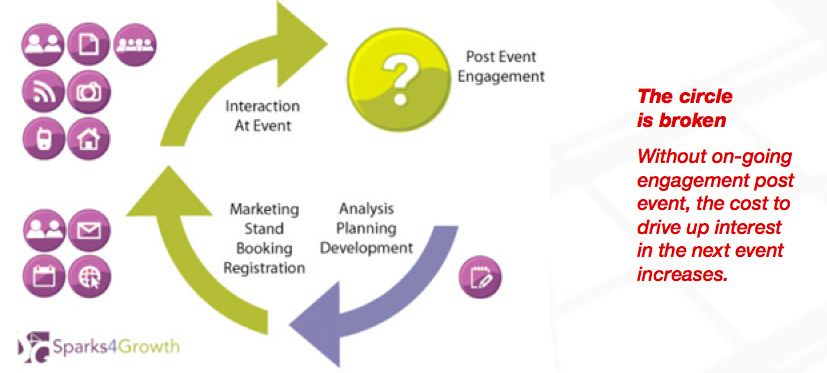 Marketing automation makes it easier to keep the on-going communication with attendees. At this point of the process, you already have some hidden strengths i.e. data and insight.. You've collected detailed data about your attendees via the registration process and access to Social Wi-Fi, tracking their behavior on the App. This valuable data will let you remarket to current consumers or attract new potential customers. That may be presented as email offers of reduced price tickets for the next year using existing customer data, quality content of our partners (paid for advertising), remarketing that uses related topics of their interests, invitations for events, discount offers for clients who follow/like your business' fanpages or rate an App.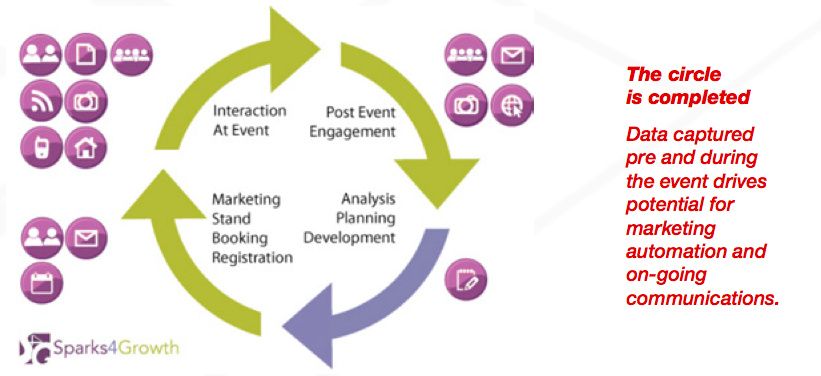 Planning events using your marketing automation software can help you to arrange each stage of the process from pre-marketing to post event marketing. Moreover, it combines each channel or tactic (emails, landing pages, online forms) into one organic section of the software. After implementing automated operations, you can guide your attendees along the event journey. Learning through reflection and analysis as to what will make each of your next planned events go more smoothly than it may have done in the past, saving costs, resources and your time.
An article edited in cooperation with Mark Sean Elliott, Director Sparks4Growth, Digital Marketing Agency in London.