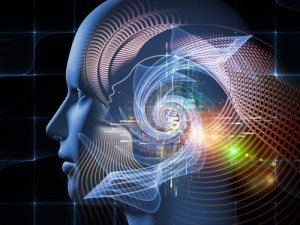 Marketing Automation grants you an access to infinite knowledge about your customers: their habits, preferences, demographic profile. How to turn this data into action?
One of the ideas is creating the Buyer Persona: a model customer, the avatar of a perfect client.
---
Learn more about Buyer Persona: download free ebook
---
What Buyer Persona is?
This name stands for a fictional representation of a person who might become your customer. Persona projects her needs, habits, and values. Do not mistake Persona with a real-life client: it's a conventional construct like "pregnant woman", "busy professional in her thirties" or "independent professional"
One company often has more than one persona.
Why should you create Buyer Persona?
Building a persona makes it easier to:
– group users into segments
– plan buyer's journey
– create educational campaigns, like Lead Nurturing
– understand customers' motivation and induce her to make a purchase
– communicate within a company: all departments use the same reference point
– find a direction for further development, for creating new features or extending the offer with new items: once you understand your audience, you can deliver them things they actually need.
Moreover, creating Buyer Persona is a great starting point for content marketing.
How to create Persona?
To get to know your customers and build their models, you'll gonna need audience data form as many sources as possible.
Possible points of data supply:
     Website analytics, entry points, popular topics and pages,

     Behavior monitoring and 360 – degrees customer view in Marketing Automation system,

     Social media research: watch fans' profiles and actions, also, take a look at competitive profiles,

     Polls

     Interviews (live – in brick-and-mortar store, via Skype)
Focus on what you need to know about you model-client. Pose questions like:
– what is their motivation
– what do they want to accomplish, and when they feel it's done
– what are the obstacles between them and the decision
– what is their budget
– what values they cherish.
Put it in one table and draw conclusions.
Warning: Traps!
When you build Persona, be careful for:
Wishful thinking: marketers go wild while creating Buyer Persona. Don't do it – make sure you rooted your models in data, not in wishes.

Persona evolution: Buyer Persona grows with your business. For example, you discover unexpected target group. Revise your models: you will track changes in your company.

Spreading yourself too thin: don't waste your time for creating needs more than it's necessary. Some companies name their personas, make collages to illustrate them and hang those pictures on the walls… If it works for you – fine – do it! But avoid investing time in persona creation only to have one: for first and foremost Buyer Persona has to be functional.