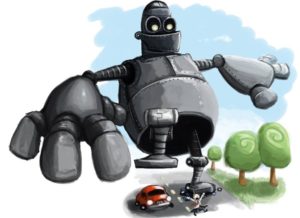 So you think you can automate, right? You bought a marketing automation platform license, made a database import, and even implemented the tracking code on your website. Is there anything that could stop you from becoming the new Jeff Bezos?
Unfortunately, there are some common yet severe mistakes you can unwillingly make while implementing your strategy. Let's name eight most popular errors and consider how to avoid them.
---
If you don't remember what CRM, ERP, Omnichannel & Agile mean download Digital Marketer's Pocket Dictionary at once and check those terms right away.
---
At first, let's consider what makes a marketer god or bad at what he does. The simplest way is to evaluate their results, not the actions themselves. As they say: Finis coronat opus. And so it does in marketing. We already said that: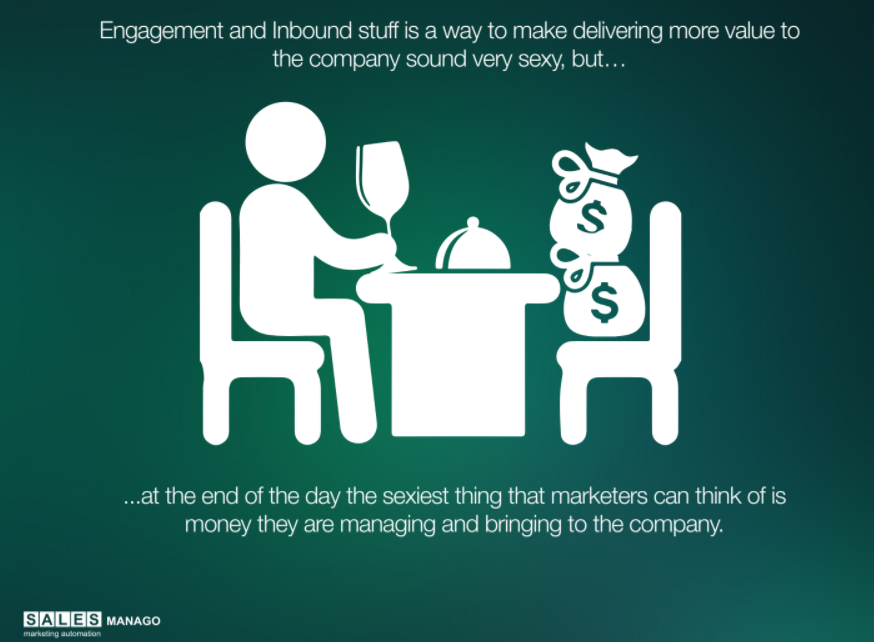 Following that logic, one can assume that a good marketer is a person who will generate (directly or indirectly) the highest income while keeping the costs at the lowest level possible. Given that the majority of the companies earn by offering their products or services to the customers, quality of a marketer can be measured through a quantity and quality of the leads he will generate. Other important variables are increasing the retention rate, increasing the average order value and lowering the advertising cost. These tasks require both long-term planning and data analysis as well as skillful message juggling through the various channels.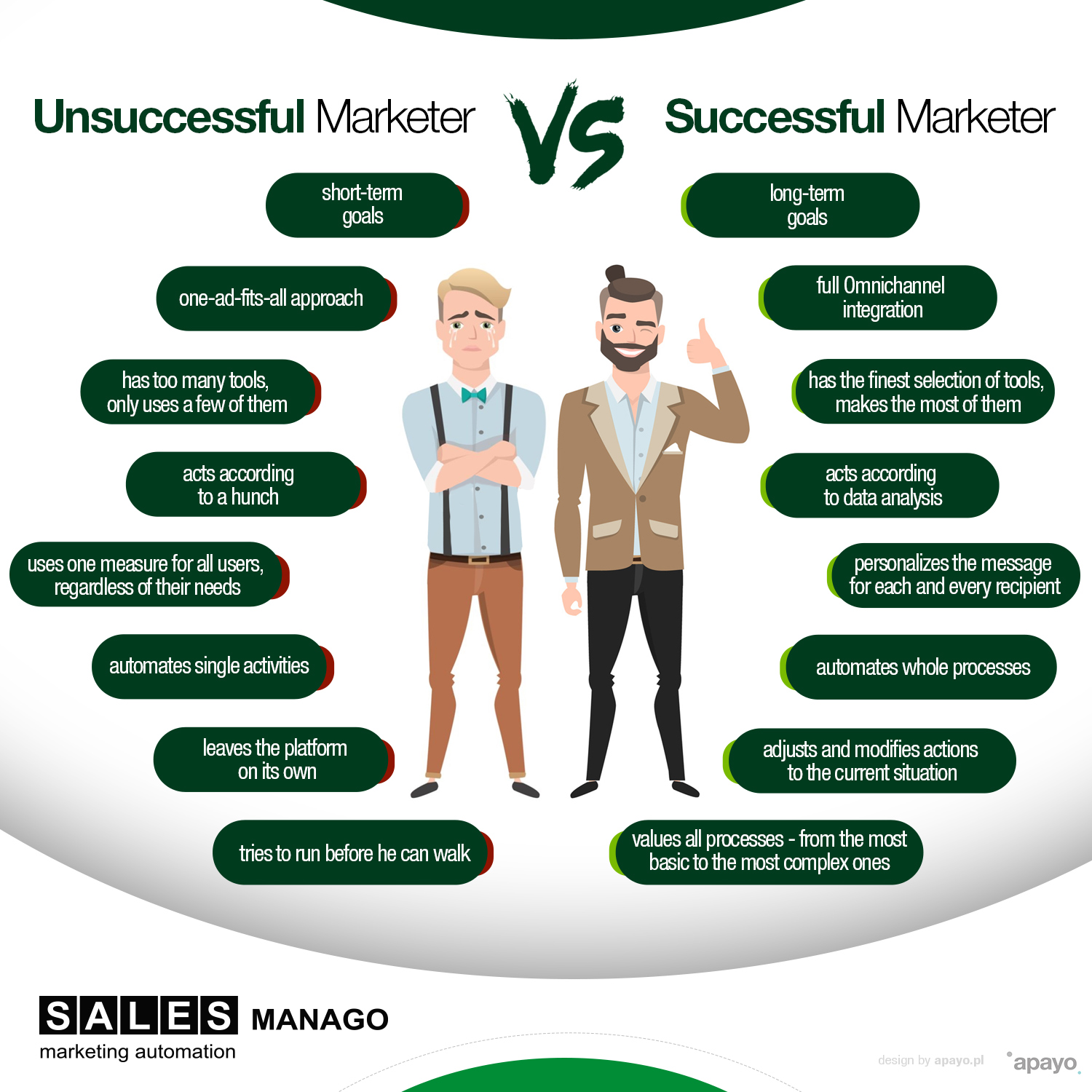 Let's consider both cases, point by point, and figure out how to prevent those counter-effective habits in digital marketing.
And these are, my dearest reader, the top 8 dumb ways to automate. Of course, this text wasn't written to offend anyone. It was created to remind all of us, that sometimes we make mistakes, and to help identify and avoid some practices before they sabotage our success. We are eager to know your beginnings, tips and tricks for the perfect automation. Share your experience in the comments!
PS. You can download all pictures combined in a one beautiful infographic 🙂